"Breathe out so I can breathe you in.
Hold you in."

Everlong – Foo Figthers
The last full day off I had from work was September 30th. And I was like slush, I was non-stop since my trip, coming back to a TV segment, an office grand-opening, appointments meetings and getting Macy's in front and center at local events, creating an unique H+CA piece for an upcoming hair show and planning a big fashion show.
Oh, poor me, right?!? Nah, I loved all I was doing. I was on a high. However, burning the candle on both ends was getting me to a place I remembered from years before of being in retail. So on the thirtieth, I was a lump. I think I watched a marathon of Gossip Girl, started working on the caged dress and figured out a time that I could take some vacation days.
The next three weeks were even more intense. I was wrapping up the 20 models' Macy's looks for the Lovelace Fashion Show, scripting out another TV segment (if you're interested in seeing the process of a personalized, COMPLIMENTARY, styling appointment with me, watch KASA Fox 2 on Wednesday, October 23rd at 9am during the NM Living Local program), and planning for a trip to Chicago for my gift registry business. I knew I couldn't take any full days off, so I really started running and doing yoga again to help keep myself in the right frame of mind and my body free from illness and strain (there is a LOT of walking, carrying, lifting and bending in this role). If I could keep those things in check, I knew I would put on my best face for my customers.
It took a lot of organization, balance, EmergenC and a good attitude. And again, I rose to the occasion in doing what I loved while still carving out time for loved ones…which really helped with my attitude. The fashion show ended up being more profound than I originally imaged. I was excited to support this event in honor of friends and loved ones impacted by breast cancer but I found out the Anita Salas Foundation not only provides care and support to breast cancer patients but also cervical cancer (the cancer my mom was originally diagnosed with). I got to style some pretty incredible people, but one was extra special, and I loved seeing her on catwalk. She has the beauty and personality of her momma. ? I left that night full of pride and completely exhausted.
I had planned to take Thursday through Saturday off. However I needed to return all the clothes, shoes and accessories on Thursday and so I scheduled a meeting for the next fun project I'll be working on. That afternoon when I got home, I knew I was going to stick with taking Friday off, but there was something I had been craving to do since a conversation about chopping wood and being out in the country occurred at dinner in NYC. I had been receiving email after email from Hertz about a free day rental, so I decided I was going to take a day long road trip.
"And now I know you've always been
Out of your head, out of my head I sang"

Everlong – Foo Fighters
I booked the car. Woke up the next morning, got the keys, plugged in my my phone for my musgic (yes, musgic…that's what my KK called it when she was learning to speak), got a coffee and hit the road. It was a little blustery on the road but the skies were clear and the landscape beautiful. I left Albuquerque around 9am and planned to stop in Las Vegas at Spic n Span for breakfast and a towering cream puff.
All along the way, I was singing from the top of my lungs and dancing in my seat. I've missed road trips. The last one I took was with my mini's in January when we went to Las Vegas, NV. I arrived around 10:30am and took my seat at the booth. I started with Carne Adovada and eggs. I forget how hard it is to eat New Mexican food on Keto (but knew I'd be hiking later so I forgave myself a bit). If you've never been to what's now known as Charlie's Spic n Span (old school it's just Spic n Span), it's a quintessential New Mexican diner. When I'd travel with my mom, she'd always stop to get the cream puffs. They used to be much smaller but the recipe is still how I remember it. Light and fluffy pastry filled with real whipped heavy cream and dusted with powdered sugar. That delicacy along with the fragrant smell of tortillas coming off fresh from the conveyor belt, reminds me of my childhood and fresh tortillas from my grandma's kitchen. I relished my meal but left the beans behind. I ordered a cream puff because how could I resist. However, after two bites I was in a sugar coma and couldn't eat any more, so I packed it up hoping maybe I'd share it later.
I hit the road again and like any small town U.S.A, Las Vegas was dressed for fall and Halloween with so many houses adorned with scare crows and pumpkins. I've always loved driving down the main street looking at all the old Victorian and Craftsmen designed homes. As a child, I used to dream of owning one and staying there during the summer time. I then drove by Storrie Lake on the outskirts of Las Vegas. It was unseasonably full, so it made me think that the area received much rain over the summer. For the next 30 minutes I traveled along NM Route 518, listening to my music, enjoying the scenery and staying at or below 60 mph. This area is notorious for state police officers trying to make a point.
I arrived outside our ranch gate after waving at every passerby along the dirt road into the mountains (that's what you do in Mora). I parked and contorted my body between the barbed wire because I realized I had forgot my gate and the ranch house keys at home. I walked along the dirt road up to the house. I have walked this path hundreds if not thousands of times. As a kid, I would run back and forth from the creek to the house. My brother, cousins and I would race the cars that drove up and ride on the tailgate of trucks driving down this path. The ranch house is almost hidden from this spot and the choke cherry trees line the road. I found clues that that they had been digested by what I'm sure were bears…and I really was hoping I wouldn't run into any today.
I turned the corner to a familiar jeep and a beautiful, solitary tree whose leaves were as vibrant yellow as the sun. It was stark contrast to the green pines of the background. It swayed every so gently in the wind and would blink at me was the sun struck it's leaves.
"Come down and waste away with me
Down with me
Slow how you wanted it to be
I'm over my head, out of her head she sang"

Everlong – Foo Fighters
I could have stayed home and totally vegged or did chores or even went to a spa since I still have a birthday gift certificate (sorry, Ang), but being here on this mountain called to me. Talking about chopping wood, how I helped build the bridge and the barn, the sweet earthy smells and sitting in solitude on the side of the mountain looking at the beauty below, I felt that's what I needed more to get my mind in the right place. I started on the path up to the mountain. I would hike to my rock and then on the way back down, stop at the ojeito to where my mom and grandpo are buried to clean their plots and say a prayer then head back home.
The day was breezy, but mild. The wind through the trees sounded like the ocean waves crashing on the land. The path had been carved out by years of trucks climbing the mountain to that special place or in search of Christmas trees. However it had been lightly covered by pine needles as they shed for the upcoming season. At moments throughout my hike, I would second guess which direction to go, hoping I wouldn't get lost but instead find what I was looking for.
It was about a half hour hike back and forth between switch backs and steep hills. Before today, I thought I was in pretty decent shape with all the running, yoga and steps in the store I had been doing, but being at an elevation over 7,000 feet and some vertical ascents, I had to pause to take a breath or two (well, maybe more).
The leaves on the oak trees would have fallen perfectly on the autumn color wheel. Lions have been ruminating around in my mind since I saw sculptures and paintings in London, Paris and Chicago. These colors I found perfectly accented that inspiration with the golds, burnt orange, brown and forest green. I am building my vision board for AW20 with these accents. Earlier in the week, I had been approached to show in Paris and Milan Fashion Weeks. So I really had something to ponder!
As I began my last major vertical climb, Unsung by Helmet began to play. It was the motivation I needed to get to the top. I made it and around the corner was my rock and the view to the mountains surrounding me and the beautiful valley below. I sat there pretzel style on the rock and caught my breath just as Fade Into You by Mazzy Star began to play. It was the perfect harmony to how I was feeling in that moment. I took photos of this gorgeous landscape and especially of the sleeping beauty mountain range that looks like a woman sleeping (do you see her?)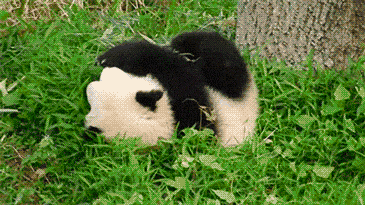 I stayed there meditating after taking a few photos and breathing it all in. I began my descent back down. Those pine needles that covered my path now created the right environment to hide loose rocks and serve as banana peels under my feet, so I took it slow. It was the environment reminding me not to rush and to pay attention to everything around me.
I arrived at the ojeito about 20 minutes later. I opened up the gate to the fence that surrounds the burial plots and a tear dropped from my eye. In life it doesn't matter, if it's been a year or in the case of my mom, 23 years when someone leaves you, there is a vacancy in your being. There are pieces of me missing with the passing of these loved ones who helped shape the person I've become. I cleaned up the leaves and pine needles that covered their headstones said a prayer and asked that they watch over me. I then headed back to the car. All this walking made me thirsty so I grabbed my coffee cup from the car and filled it over and over from the creek water. I still don't think there is anything as crisp and refreshing than what flows from the snow capped mountains.
I returned to the car and it started to gently rain. It rained when I left London, Chicago and now Mora…hmmm… I'm not sayin', but just sayin'. I hit the road and decided to return home through the mountains. I took NM 518 through the switch backs, pulling over every so often to play tourist and admire the incredible beauty. I was playing leap frog with a Lexus SUV that was doing the same thing.
I traveled through Tres Ritos and the wind was blowing, ever so lightly, but enough to send the Aspen leaves fluttering about the sky. It was like a thousand Monarch Butterflies were floating through the atmosphere and I thought the NE part of the country has nothing on New Mexico. I drove by Sipapu and a memory came back to me. It was few years ago when Mumford and Sons was playing in Taos. I bought tickets last minute to this sold out concert and ended up renting a room in Sipapu. We arrived there between 1am and 2am and I it was so pitch black (darker than you can imagine…no darker). The key was waiting for me on the side of the building and we entered this little room with no tv and no connectivity. We were in a total dead zone. I thought for sure we were going to be murdered by Michael Myers but instead went to sleep. The next morning we woke up and found what a lovely little ski/summer resort it was (just uber scary at night).
"And I wonder
When I sing along with you
If everything could ever feel this real forever
If anything could ever be this good again
The only thing I'll ever ask of you
You got to promise not to stop when I say when

She sang"

Everlong – Foo Fighters
I continued on deciding not to go through Taos but instead taking NM 75 through Penasco. I traveled through these quaint villages trying to make sure I was going the speed limit, but easily got distracted by the beauty surrounding me. I didn't go through Chimayo this time as I think I took a wrong turn, but instead through Dixon and got stuck in a traffic jam because of paving on the road. I made it through to Espanola. As I passed Espanola, just outside of Pojaque, I noticed police lights going off on the other side of the road. At first I didn't think they were for me, but I was wrong. I pulled over and the state police officer explained that he clocked me at 67 mph in a 45 mph zone. DOH! I didn't realize I was going that fast. He asked where I was going and I explained I was returning home. He returned to his truck and what seemed like forever, he came back to my passenger window and said he was giving me a warning. I thanked him and committed to driving the speed limit here on out. Thank the LORD!
I took the relief route in lieu of stopping in Santa Fe. I had plans on Friday evening and didn't want to be rushed. I can always take the train and escape to Santa Fe. I returned home about 5pm and my mind had been completely refreshed. Sometimes doing absolutely nothing can provide that reprieve, but I needed time to refresh my body with fresh air, beauty of the changing season and of course music and dancing in my seat. As the season begins to change and the craziness I know that is before me, it was nice to reflect on where I come from, where I'm at and where I plan to go…it's remembering to enjoy the journey.
"Hello, I've waited here for you…Everlong…"
With light and love,
Dara Sophia