"When God took Eve from Adam, He did not take her from his head to be lorded over him, nor from his foot to walked upon by him. He took her from from his side to walk with him, from beneath his arm to be guarded by him, and from near his heart to be loved by him."

Fr. Mike Schmitz, The Bible in a Year Podcast, Spotify
Hi everyone, it's been about a month and a half since I last wrote, and so many people have told me how much they enjoyed and have missed my blog, so that encouraged me to talk about what's been happening lately. It's rarely a dull moment around here…so here I go again ("I don't know where I'm goin', But I sure know where I've been, Hanging on the promises in songs of yesterday, And I've made up my mind. I ain't wasting no more time. Here I go again." Whitesnake…and I know I just dated myself).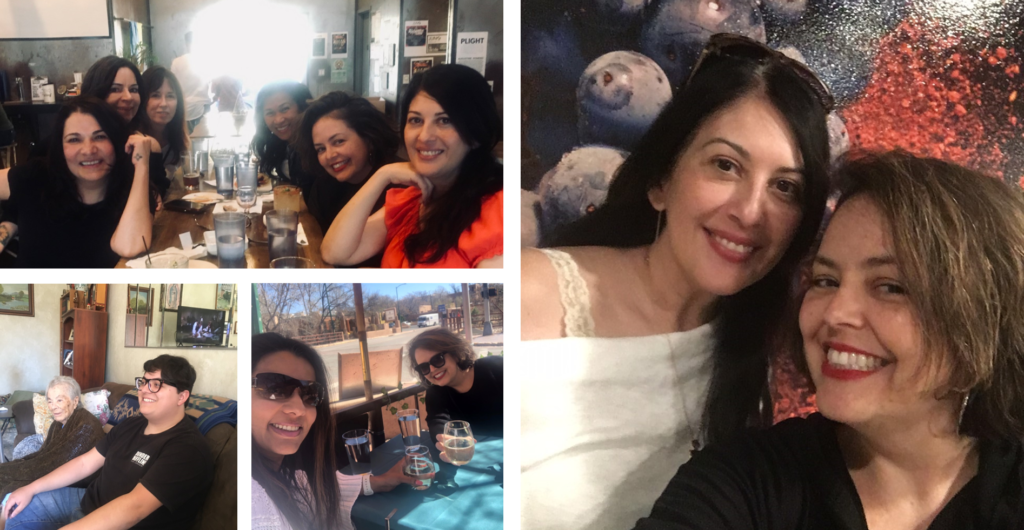 I received the much anticipated "return to work notice" for Tuesday, April 12th and even before my first day back I already I had appointments scheduled to support the American Heart Association's Go Red for Women luncheon and fundraiser and a backlog of appointments from friends and clients who had been patiently awaiting my return (thank you!). For a couple of weeks prior, I had been slowly getting out of the house, doing my own grocery shopping, and visiting with loved ones. I can't tell you how hard it was to not be independent and reliant on so many people to get my basic needs met, but boy, am I blessed by the support I received.
I had planned to see the rescheduled Helmet concert on Saturday, April 9th with one of my BFFs, Kristen. However, after much consideration and the fact that it was at the Sunshine Building downtown (dealing with downtown parking, a dark space and drunken folk around me, I opted not to go, sorry Kristen and sorry uncle Kent). I instead decided to go out of town….because I'm a travel addict who needed her fix and I wasn't sure when I'd get out of town again in the near future. I chose Denver because I absolutely love the scenic drive between Albuquerque and Denver, because it was an opportunity to spend some time with my cousin Tana and celebrate her March birthday, and to maybe catch up with my friend, Storm. I had a free hotel stay, so my only concern was having to put gas. My car's gas tank is on the passenger side and I'd have to pull out my scooter to put gas (since I was still in a cast which meant hopping on one foot without the scooter), but I convinced myself to not let that be a barrier.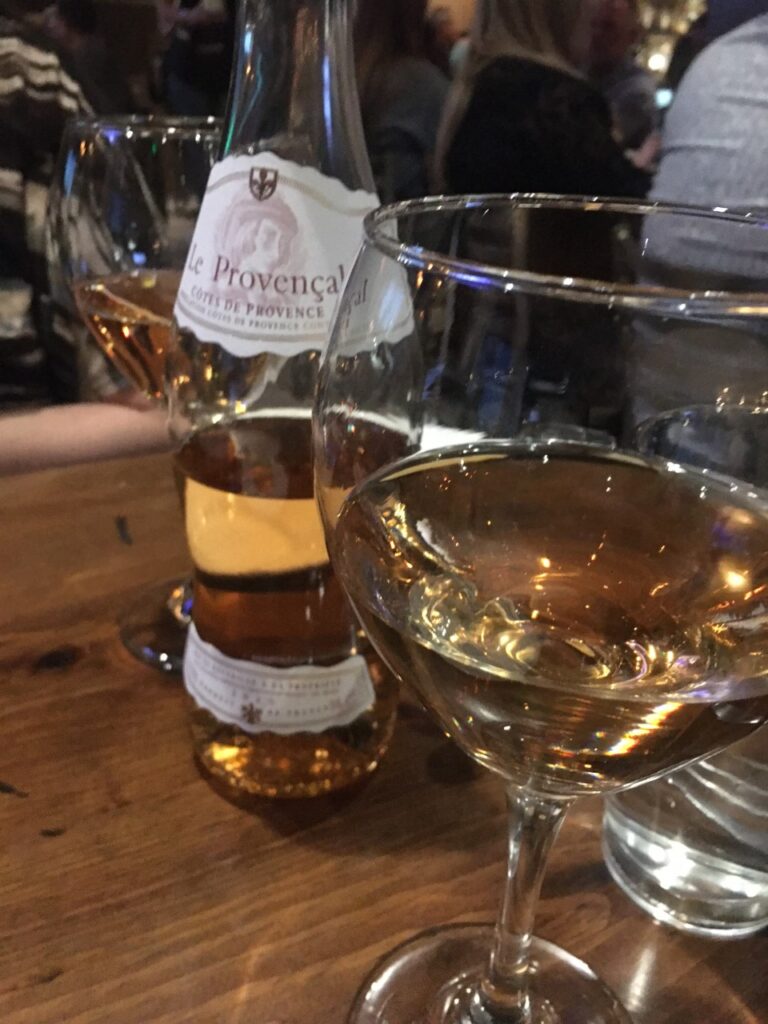 I arrived at the hotel about 5pm. The plan was to have Tana meet me there and we'd head out to dinner. I originally booked a fun place I had patronized, when Lee and I visited back in October. After thinking about it, I suggested something a little closer, and made a reservation at a place she had been wanting to try. She arrived to my hotel room about 6:30pm and we headed out. We had a great evening filled with food, wine and conversation. I invited her to join me in going over to Storm's, but she already had a long day so she politely declined.

When I arrived at Storm's and saw him looking for me out the window while I searched for his home and he greeted me outside, Storm took me to the backyard (because he knew I wouldn't be able to navigate his multilevel home in my cast and scooter), and once I reached the back, Bear was there anticipating my arrival. When I saw him and his friend Luna, I said, "Hi Bear" and he whined and his 120+ body jumped 2″ off the ground. That made me so extremely happy! It also made me realize, I only want people in my life that are that excited to see me…life is short and WAY TOO FLEETING to be greeted any other way. It was even better when we went indoors. I scooted in, greeting Storm's roommate and feeling horrible, interrupting their scheduled evening. I sat down on his loveseat and Bear sat right next to me, not giving anyone else the opportunity to do so. I asked if I was invading his territory and when told, "no", I sat back. As the night progressed, Bear moved in and snuggled close while resting his head on my thighs. I learned finally (after how many years?!?), exactly how I wanted and deserved to be treated by a beautiful six year old. If and when I fall in love, it will be because I feel this excitement, comfort, closeness and protection. It was the awakening I needed. I spent the rest of the evening enjoying the company of Storm and his daughter and of course, Bear. I drove back to Albuquerque the next morning.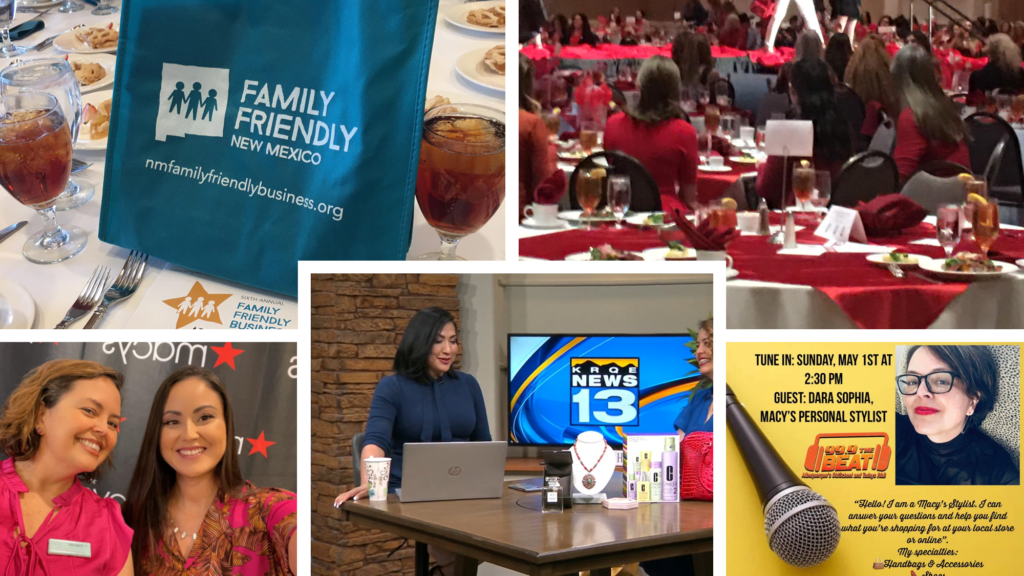 I had my follow up podiatrist appointment that Monday, and the cast came off. The Imperial Storm Trooper boot came on. The x-ray showed that I was healing as expected so I could return to work. I knew this would be difficult, but I was excited to get back. Upon my return, I had event after event, starting with Go Red for Women, the annual fundraiser for the American Heart Association. I had planned a Sip and Shop with the United Way's Women United affinity group before my accident so I rescheduled it for my return. I had also committed to help with the Family Friendly Business Awards, plus TV and radio segments. All this while trying to fit in as many client appointments as possible, since I had missed out on six weeks of sales. But the most important thing happening during this time, was Brianna and Isaiah's wedding. It seemed like so far away and yet only a couple of weeks after I returned.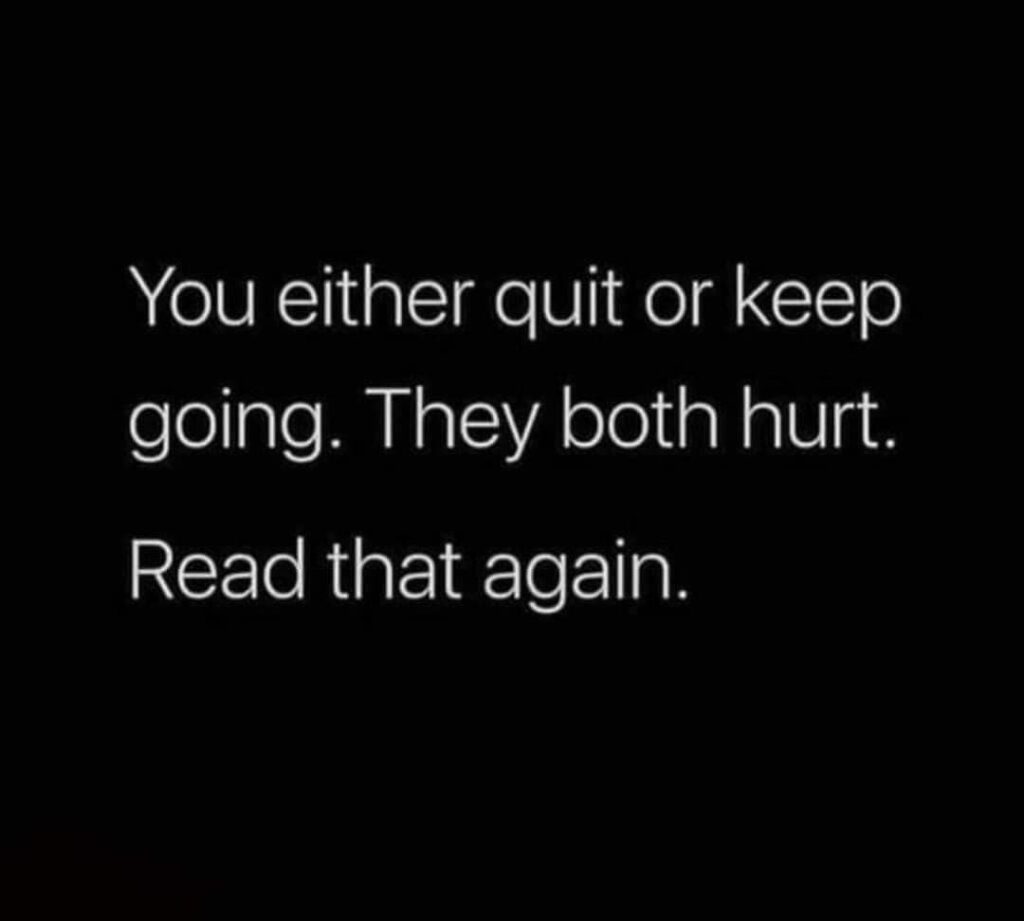 I was fortunate to get into Physical Therapy (aka Pain and Torture) right away. On my first day, I was asked my goals. After thinking about it, I stated them. My first goal would be the mother-son dance on April 30th. Second, I have a deep need to return to NYC soon, so I want to be able to walk my city again (3 to 11 miles daily). Third, I want to hike my mountain again and if I can get over the mental barrier, run again (don't get it twisted; I still hate running). So we got to work, at the facility and I continued that work with exercises at home. I definitely had a check off list between what was happening at work, my PT, and preparing for a wedding. I had this beautiful red dress planned for the wedding, but sadly because of my sedentary recovery period, it didn't fit, so I was on a hunt for a new dress. When working with my clients, I make sure they are outfitted beautifully weeks if not months in advance…when outfitting myself, it's typically the day of or day before. All that matters, is that I found the one, right?!?
Soulmates come from friends too, it's not just about romance. Sometimes it's your best friend that makes you feel whole and understands you most when the world doesn't understand you at all.

Sylvester McNutt III
My friends reminded me again that soulmates don't always come from romantic relationships but instead those who envelope you into their arms and walk side-by-side with you. A few of my dearest ones, showed up in support of the wedding festivities and helped me get through those days. We had an incredible time celebrating the groom and bride. I danced, awkwardly of course, laughed and cried. I even shared a few words of advice. I had dinner alone with my son the Thursday before the wedding. I am blessed that we have a good relationship and I know that won't change, but was that moment when my son is leaving to become one with his wife so I needed time just the two of us to relish what an incredible gift my baby is to me and the bride he has chosen to bring into this family.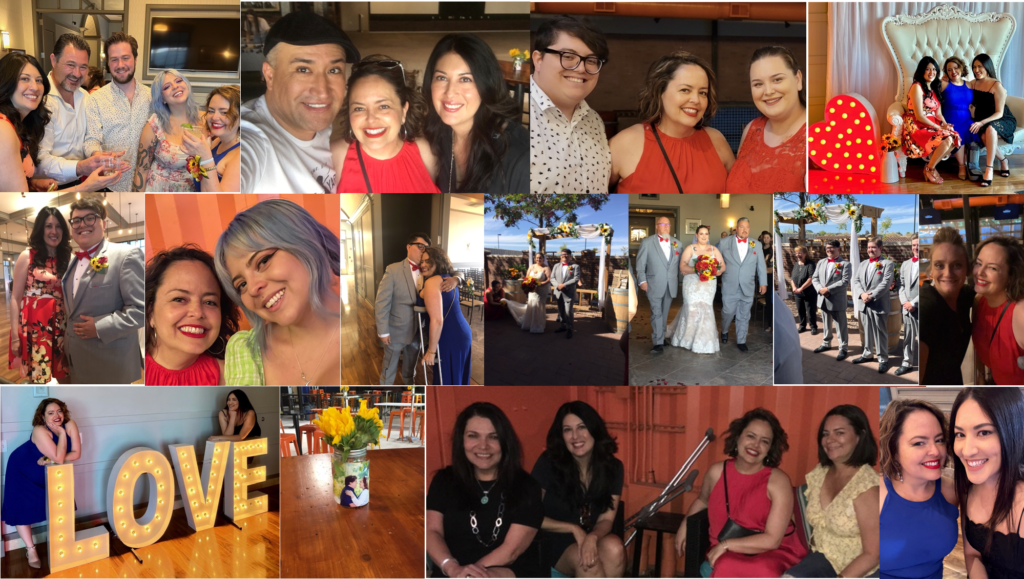 And just like that, I went from enjoying such a joyous few days to having a heavy heart. If you have not heard or read, Northern New Mexico is experiencing an unprecedented event with the Hermits Peak/Calf Canyon fire. I have been watching the fire maps continuously over the past week, reaching out to family members to understand what they've heard and to friends who have family that live in the Las Vegas/Mora areas. Many have reached out to me asking about my family ranch. While no one lives there full time, it is our family historic home. The Ranch house is over 150 years old. My mom and grandpo are buried hillside and it simply is God's country. I have written about it here, www.hopelesscauseatelier.com/everlong, if you'd like to read for yourself. I know structures can be rebuilt and the flora will grow again, but still it hurts my heart to think of the history and beauty lost.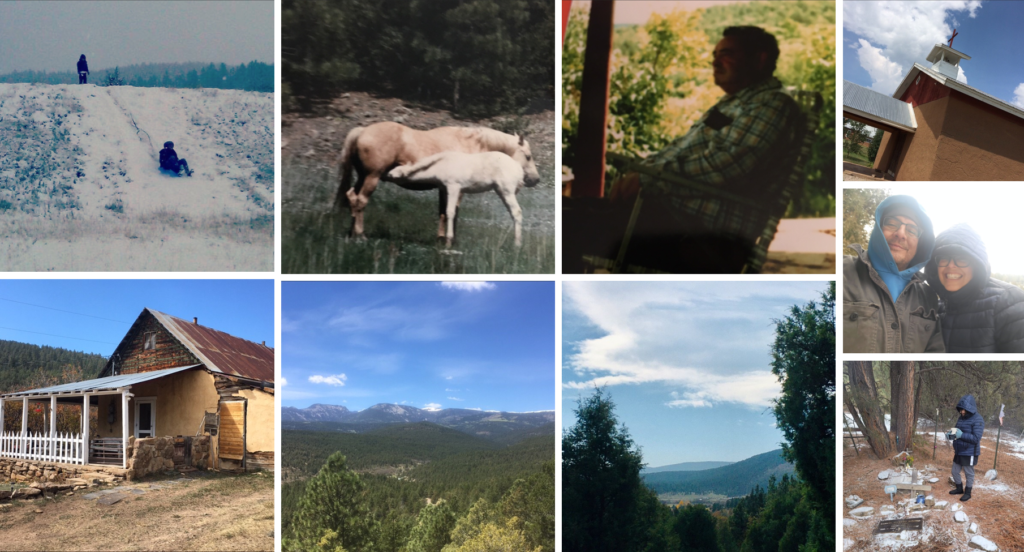 After hearing the weather reports, stating that winds would be up to 60 mph, I checked the fire maps periodically on Mother's Day. The fire line was about a mile away from the Ranch. When I awoke this morning, I had a text from my aunt which had been relayed from my uncle stating the fire did pass over the ranch and is headed east. I jumped onto the fire map and cried at the realization. In that moment, it made me think of all the wonderful memories…birthdays, family reunions, picking out Christmas trees, and most recently a snowy February…but I think my favorite memories are when working side-by-side next to my family building bridges and structures, working, laughing and feeling like a bad ass creating something. We may have a lot of rebuilding ahead of us, but for now I am praying feverishly that it was spared, and I hope I will be able to out in a few weeks, walking on my own to survey the land.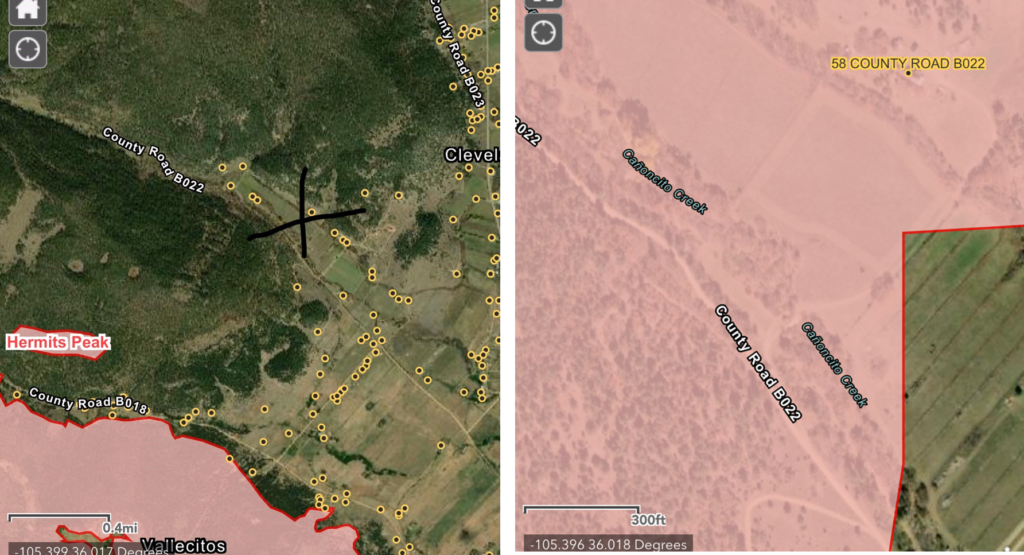 Sometimes I feel helpless, like I'm on the sidelines…then I remember you can do SO much from the side. Hope and love is found there. I guess I've learned a lot about love in the past month and a half. How love is born from the side, near your heart and under your protective arm to be by your side…from a six year old, from soulmates, from familiar and romantic love and love of the life given to you. I hope all is wonderful in your world. Until next time, I hope you will enjoy this version of Purple Rain by Eddie Vedder & the Earthlings, it's the melancholy goodness needed right now.
With light and love,
Dara Sophia Romero