Oh, my life is changing everyday
In every possible way
And oh, my dreams
It's never quite as it seems
Never quite as it seems

Dreams, The Cranberries
A month and a half ago, I decided to escape to my family ranch in Mora, NM. It is the place I retreat to if I can't get away to NYC. Believe it or not, it has the same powers of NYC in recharging my spirit. This time I decided to invite a high school friend that I had recently reconnected with. As I awaited his arrival, I sat in the kitchen trying to get a fire started when I saw the decks of cards. One of the ways we, as children, learned to pass the time, especially in the evenings when there was no tv, was to play solitaire. As I waited for the kitchen to warm up, I pulled a deck of cards, shuffled them and started laying out the game: 1-2-3-4-5-6-7, 2-3-4-5-6-7, 3-4-5-6-7, 4-5-6-7, 5-6-7, 6-7, and 7. If you've never played, I was taught to set up the game this way with each column's end card facing up. Then you take the remaining deck and flip over every third card to try to use it. The premise on the main game board is to build back and forth black and red (or vice versa) from king to ace. Then to win you build on top of the game ace to king in the same suite (ie: diamonds, spades, clubs and hearts). It had been a few years, so I was quite rusty and I found myself restarting a few times before he arrived and I put it away.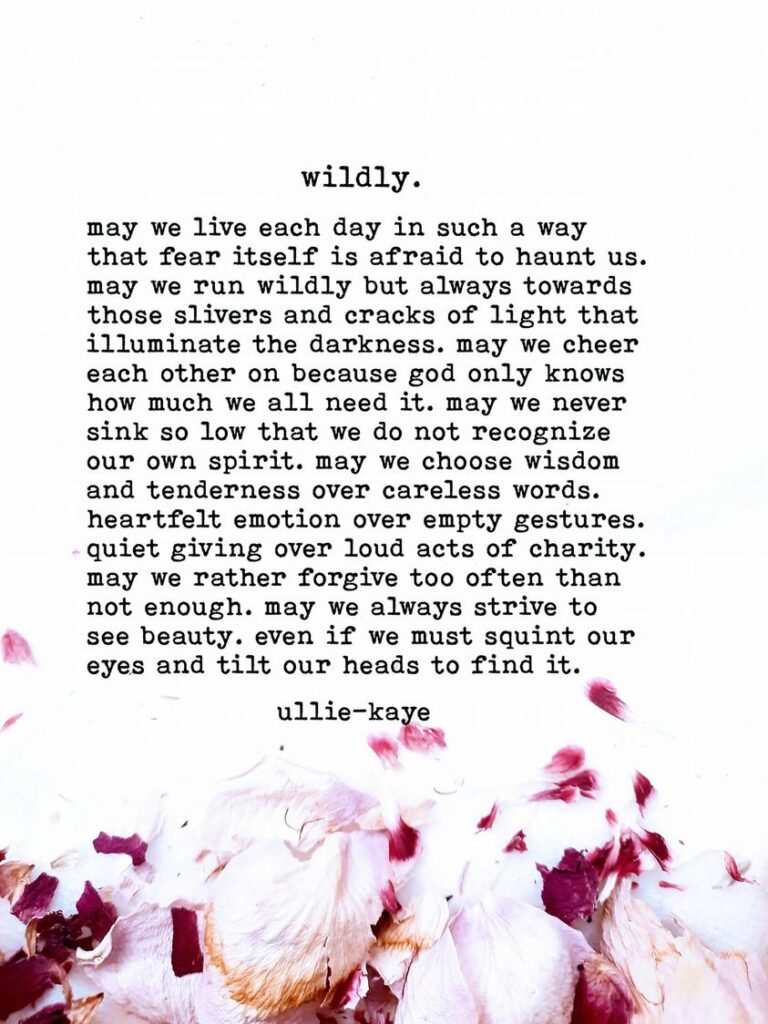 It's been quite some time since I sat down to write about the happenings within the Atelier. When I last wrote, I was on a high after the Hispano Chamber of Commerce's business event that included some new designs from Hopeless + Cause Atelier. This year has already been an eventful year, personally and professionally. As I recover from one more surgery, I thought it was the perfect inspired moment to share what's happening in this fashioned life.
I last wrote about my participation in the Albuquerque Hispanic Cultural Center's fashion show, the exhilaration of being inspired to create again and especially to showcase that work to a local audience. The following Monday after the show, I had an email from a writer with Albuquerque the Magazine. I was intrigued thinking she saw my work that that show, to my surprise, she hadn't. Instead she subscribes to the same FB group I do, and when a fellow creative tagged me on a post, she researched my work, was curious to learn more and pitched the idea to her editor for the creatives section of the magazine.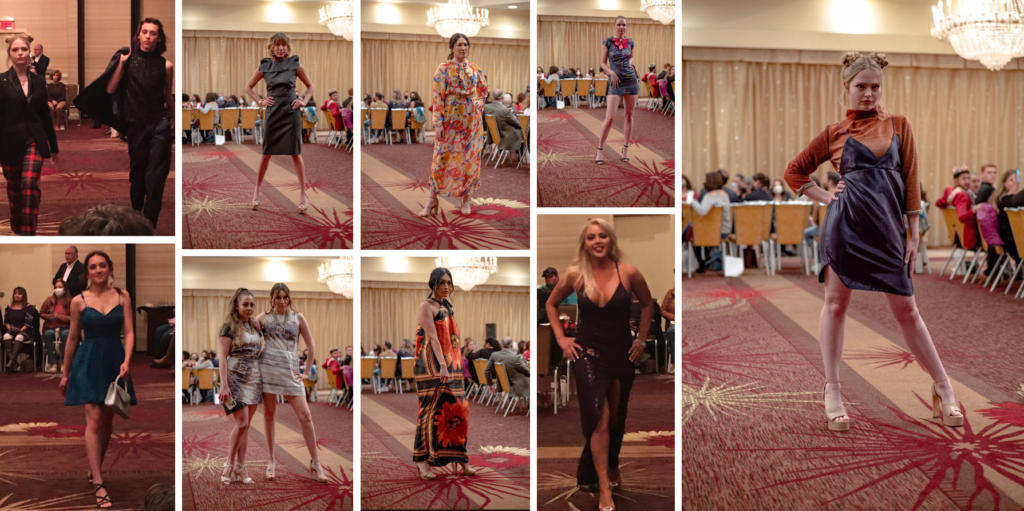 I also received an email from one of my favorite non-profits, Locker #505, to showcase my designs in their fashion fundraiser. Since the event was scheduled for mid-January and it wasn't possible for me to create 10 new looks during the height of retail season (November-December), I decided to use past designs in a cohesive story. I reached out to some of my favorite collaborators to model for the event. It had been the first time in a couple of years, that I'd be participating in a full-fledged fashion show. It was also the place my career and passion project would collide as I would be styling the Prom segment with Macy's fashion.
This was such a fabulous event. I was on a high again. One of the photographers from Albuquerque the Magazine was there, and while I didn't want photos of me, just of the models wearing the fashion, he did get a number of behind the scenes shots. I think I was feeling so good because it was a hint of the world opening up again and the hope of a return to some sort of normalcy. Oh but life has other ideas.
On Wednesday, February 2, 2022, I had my follow up appointment with my plastic surgeon. I had it in my mind that I'd have reconstruction scheduled sometime in March so I'd be healed in time for Isaiah & Brianna's wedding at the end of April. I was both nervous and excited going into this appointment. Instead of opting do have reconstruction via implant, I chose to use my own tissue which entails a longer recovery period and a few days in the hospital. As I sat down with my doctor, she informed me that she is merging her practice with UNM Cancer Center. She mentioned that this move may make it easier for my insurance to approve this surgery. However, she couldn't schedule my surgery until after the June move, so sometime in July or August. All I heard was, "another summer I'd be missing out on." I left a little bummed.
Later that afternoon, I had a zoom call with my family and the doctors taking care of my grandma, who had been admitted to the hospital weeks before. Her medical team wanted to talk about the next steps whether rehabilitation center, hospice or home healthcare. This was a result of a fall just a few weeks before caused by a stroke. It was hard to hear and I was grateful I was in my cave and that my microphone on my tablet didn't work because I was bawling. The family decided she needed to be in her home so agreed for home healthcare. I went on with the afternoon and had a long planned dinner date with Ang when the snow came down. It quickly turned to ice so we canceled. Four hours later, I made it home.
I was so excited to head to the ranch that weekend. I just needed to escape work, social media, everything around me. There was fresh snow, clear skies and deep conversations around the fire. I cooked and cooked and cooked. We went on walks. We made it up the hill to where my mom and grandfather were buried. I told the history of my family and this place and when I returned home, resolved that it wasn't time for me to have surgery and I needed to get back to planning life. I needed that weekend…I needed my family home…I needed my mom to remind me of that.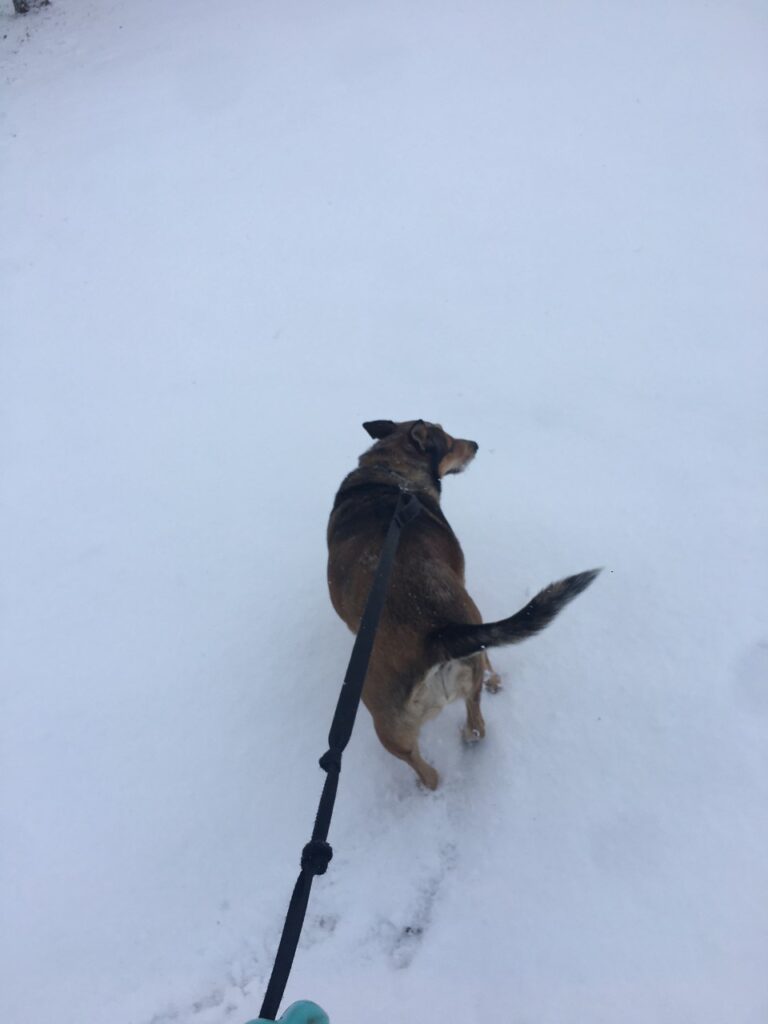 I got back to Albuquerque and got back to work. Macy's was the designated outfitter for the annual La Noche Encantada gala and I was the official stylist. Which means appointments and a prerecorded TV segment. I was planning a shop and sip event for Women United members and my clients. I started making the plan to outfit the community models for Go Red for women. I was planning to attend an event for Make-a-Wish with my store manager, and had an important birthday to celebrate, when after another February snow, I decided that Coco and I needed to go for our morning walk in the winter wonderland. I bundled up, plugged in my earphones into my iPhone, put on Coco's lease and we headed out. As we hit the golf course, I paused and took photos of the beauty in front of me. We started out again, and as she does, she pulled. I pulled back trying to slow her down. I slide my left ankle turned and I fell, releasing her leash. I sat in the snow and I'm sure said, "oh FUCK".
Coco went on to explore and chase the geese yards away. I sent a text to my minis and my brother…knowing they were probably on their way or already at work. Cati responded immediately telling me she was at home with COVID. And in that instant, my phone died. I was yelling for Coco to return, thinking about my trek most likely crawling back to my casita when my neighbor came out to see if I was okay. I said I think I broke my ankle. 911 was called on my behalf and the biggest scene ensued (I felt horribly embarrassed). Coco would go explore, come back and check to make sure I was still there and then go back out again, until the fire truck arrived. AFR walked up and Coco started barking and snapping at them. I told her to knock it off and once they started saying her name, she thought they were there for her. At first they tried to be my human crutches but ended up having to carry me back to my casita. Propped up on my recliner, they started taking my vitals and asking what happened. Some people get hurt doing something sexy like, skiing or snowboarding or in some sort of horrific accident. I get hurt walking. Cati arrived freaked out because she wasn't able to get a hold of me and shortly there after my brother arrived.
After an ambulance ride to the ER, I was grateful to see a friend on duty. The team took great care of me, took x-rays, and released me just before noon. They called in a prescription for pain meds. Cati picked me up with my leg in splint and crutches. Within the first few hours, I knew they wouldn't work so I made a Facebook request for a knee scooter and my friend Michelle accepted the request. The next day I met with a podiatrist. I had a Trimalleolar fracture–it was broken in three places so surgery was scheduled for February 25th. This wasn't the surgery I was planning for but it is what it is. And the saddest part, by that afternoon the snow was all melted (welcome to NM…lol).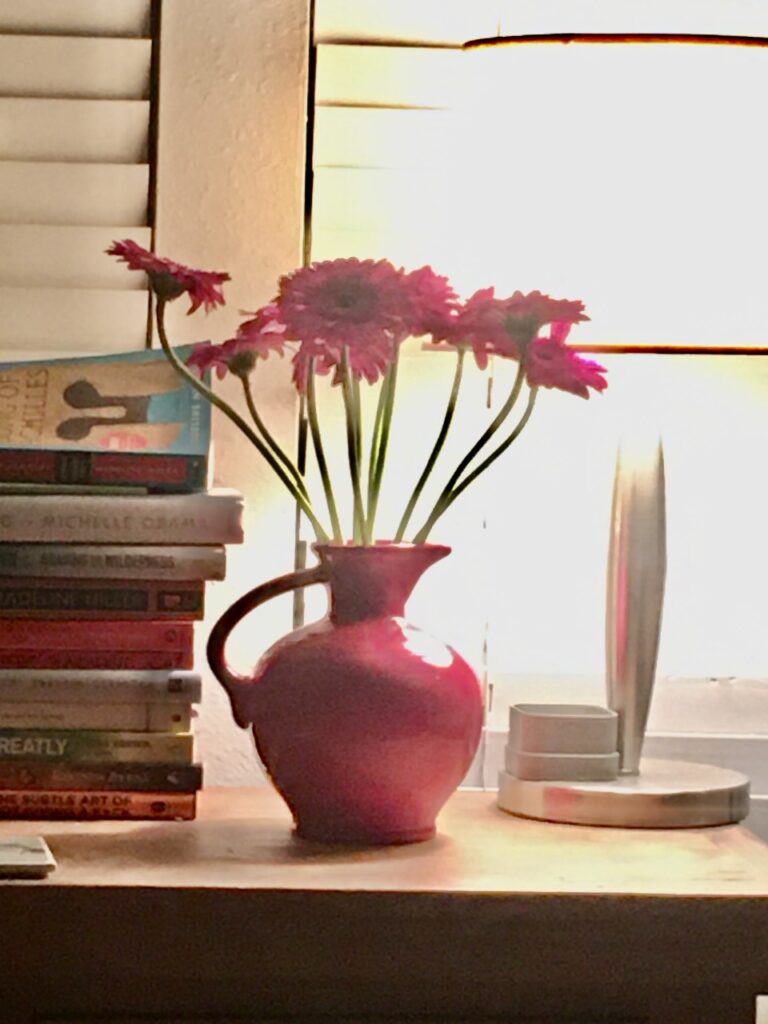 And here is where I've been ever since. I'm not going to lie or sugar coat it. This has sucked. Both prior surgeries, were rough but I could walk, drive my car and it didn't take so much for me to get even the easiest of activities done. I was pretty depressed early on because I had to send my regrets in going to my dear friend Lalaine's birthday and the Make-a-Wish event. I was super bummed that I wasn't going to be able to go to Denver to celebrate my dear friend's milestone birthday as I had planned when we were at the ranch. Then I remind myself, it could be worse. Right now there are people fleeing their homes with the clothes on their back and others loosing their life defending their country and everything they hold dear and I'm reminded to be grateful. I am so grateful for my minis, my family, and my dear friends who not only checked on me, but picked up groceries, took me to appointments, brought me flowers, meals and care packages, but most importantly got me out of the house.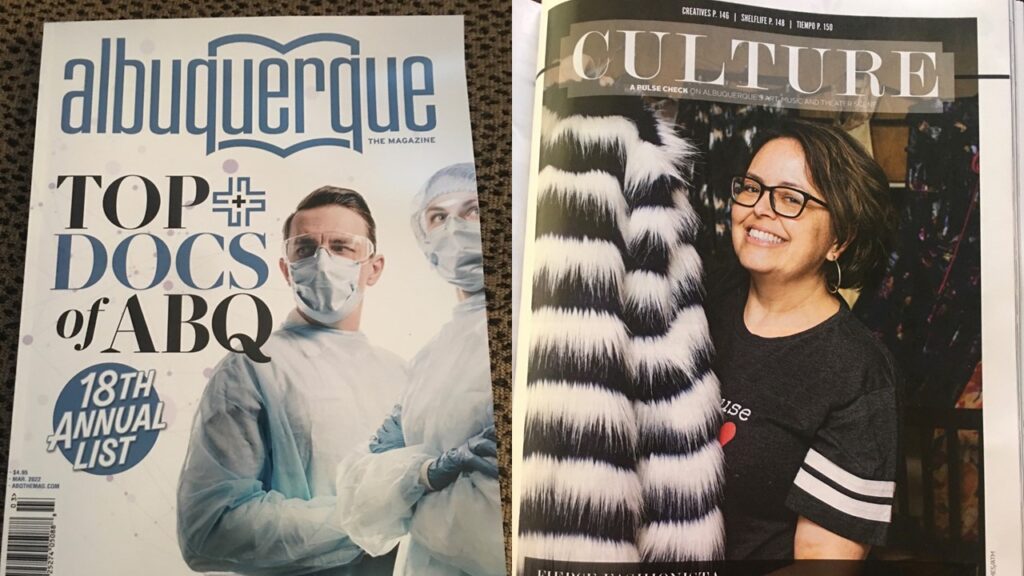 The only redeeming thing that happened during this time was that the March issue of Albuquerque the Magazine was released. I got a copy and I absolutely love the article written about me. It's the most concise history of Hopeless + Cause Atelier and how I got to be where I am. I haven't been able to show outside of Albuquerque since 2019, but I have to say it's pretty special to recognized in this way in your hometown.
Dozens of individuals were reaching out to help with their attire for the gala. I provided shoppable look books and placed orders for some and for the ones I couldn't help in the store referred to my colleagues for assistance. I've been feeling helpless and uneasy about my return to work. I spend 80% of my time on my feet, walking throughout the store pulling inventory and returning it after appointments. I was not in a good place and learned rather quickly how difficult it is to not be able to walk.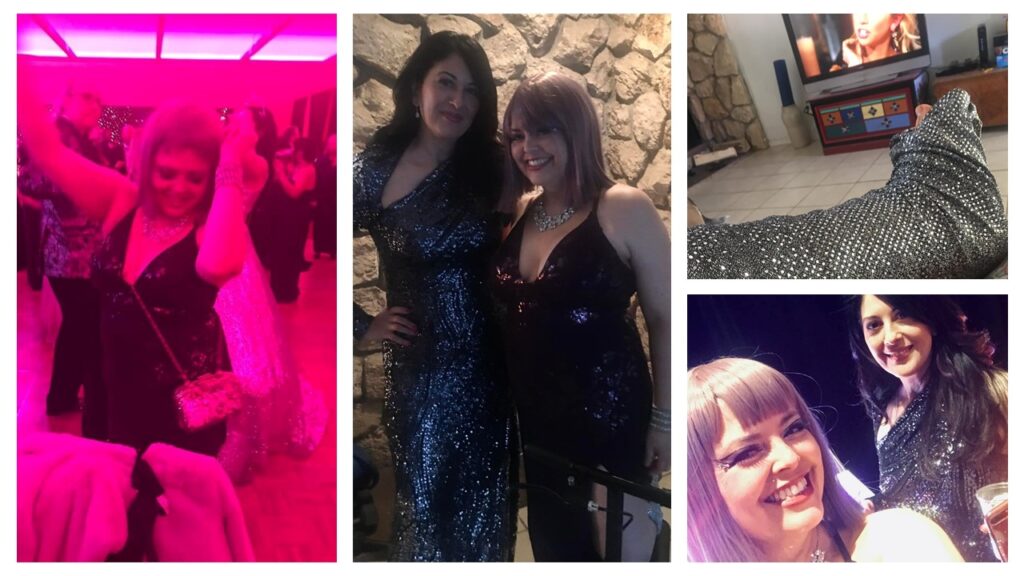 The plan was to go with Ang to the gala even if it was just for the dinner portion. I needed to get out. I needed to get dressed up and to feel beautiful, because I wasn't feeling it. So we had a plan, I outfitted her, ordered my dress and begged Cati to do my make up. My friend, Leola, made sure I had a glamorous splint by picking up sparkly material for me. I found out I could sew on my machine balance on one foot. My date and I were dressed to the nines. I decided to wear a wig in the theme of the gala — SPACE: Launching a Bold Tomorrow — but more so, to distract everyone from my scooter.
It was a powerful lesson on the lack of support for those who utilize assistance in their mobility. The event was in the convention center and parking was under Civic Plaza. I found that the easiest entrance to the center was steps, which I couldn't climb, so when we tried the two elevators to get to ground level, they didn't work. Angela had to drop me off and then go back, park and meet me at ground level. I found that the electronic doors openers, didn't work or those doors were locked, and there were cables and layers of carpeting that made obstacles of my path, but I loved being there.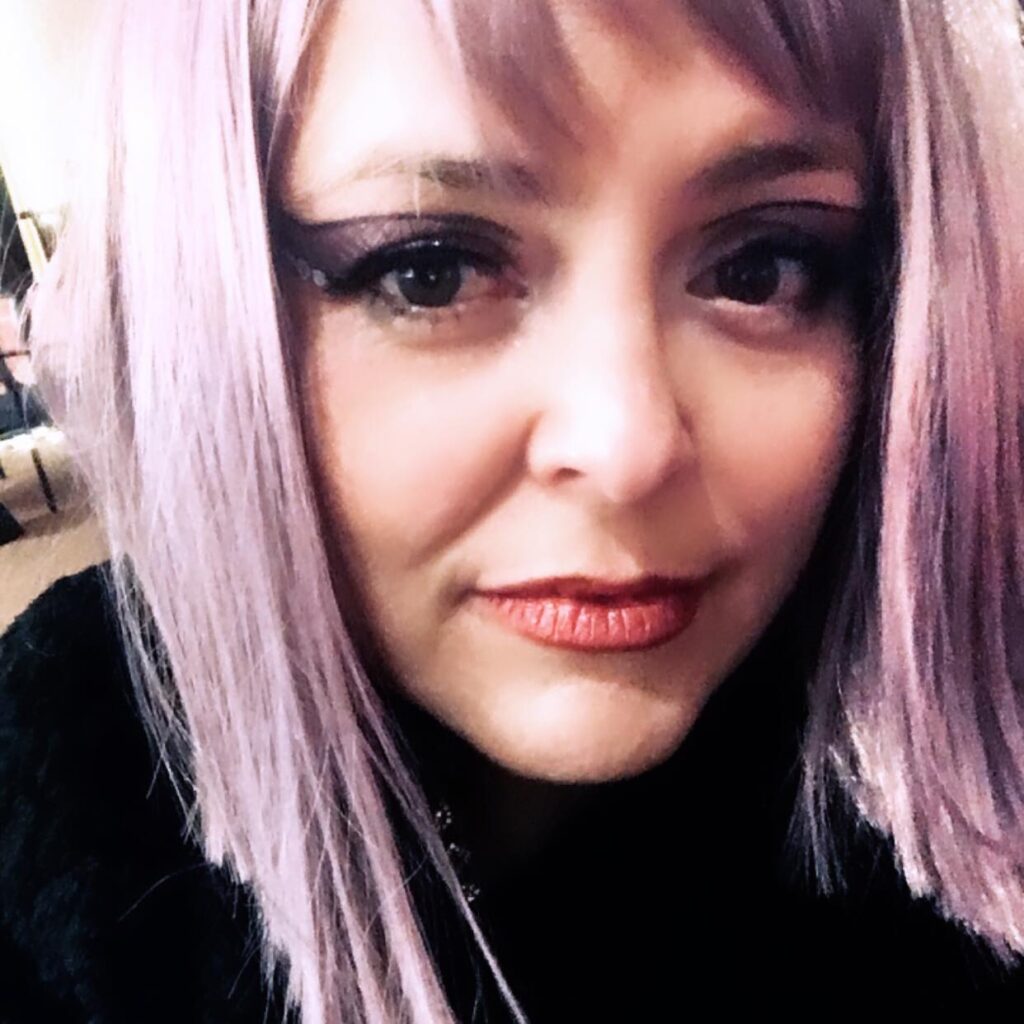 My plan worked. People did a double take when they saw me and initially didn't notice the scooter as they were trying to figure out who I was. It was a wonderful evening seeing people who I hadn't seen in what felt like years (and some it was before the pandemic). I even danced (well, I moved my booty and arms–especially guarding around me so no one bumped my leg). It was a night I think this community needed.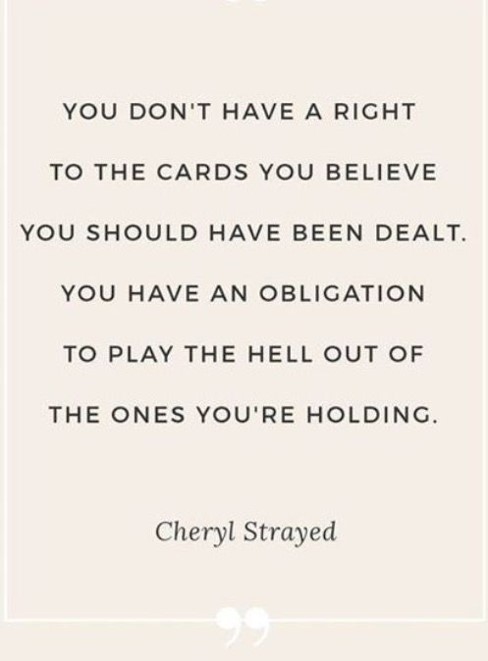 I haven't been inspired or motivated to write and I really don't know what has been that block. I started thinking about that Saturday afternoon and playing Solitaire again, and it provided some clarity. When I think I am in this alone, like the game of solitaire which is a game for one person to play, I am reminded that it is not one card played, but instead the hand played and how those cards can help you to achieve that end result. Sometimes they do and sometimes you have to fold and try again. And, I'm reminded how cathartic writing is for me. Thanks for reading.
I want more, impossible to ignore
Impossible to ignore
And they'll come true
Impossible not to do
Possible not to do

Dreams, The Cranberries
With light and love,
Dara Sophia Romero