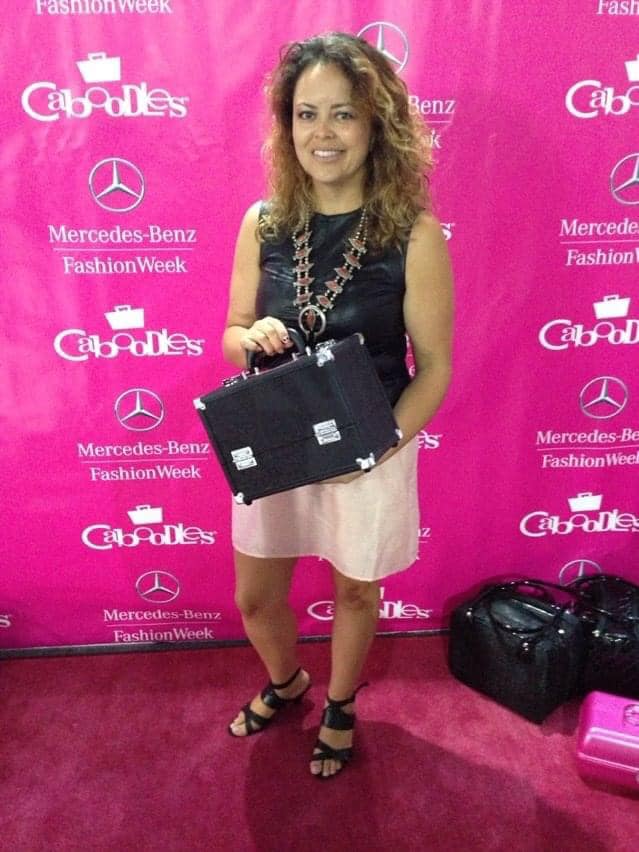 "Freak out moment of my trip…I was standing on the sidewalk when a woman walked up to me. She said, 'sorry to interrupt you, but I have to tell you you have an amazing aura.' She went on to say that she saw two parts of me–I am very creative and that I am passionate about doing good. She saw me at a crossroad–every time I took a step forward it seemed something would happen and I would take to steps back. She also saw me owning my own business and said some other very personal things that were spot on. She gave me her card. I've never been to a clairvoyant before, but I'm totally intrigued. I guess I have the next 24 hours to decide to see her."…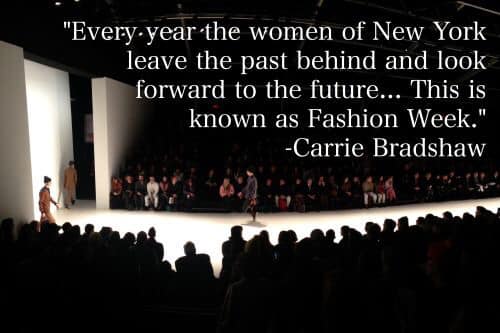 I wrote that post on Facebook on Saturday, September 7, 2013. I had spent the two days prior in New York attending Mercedes Benz Fashion Week, the official host of NYFW, at Lincoln Center. I received a ticket to see Desigual and snuck in, standing room only, to see Nautica and Marissa Webb. I saw incredible street fashion and stars like Heidi Klum and the Jonas brothers in the lobby. I took photos in the Kabooddle space. Sent cards from the Papyrus space, touched up my hair in the Treseme space. I sipped sparkling wine and ate frozen kefir. I had died and gone to fashion heaven. I was staying at the Hudson Hotel which was only blocks away from Lincoln Center and this hip boutique hotel was a mecca of fashionistas and those industry. I had actually taken the red eye that Wednesday before arriving at the hotel to check-in, shower and head out to the shows.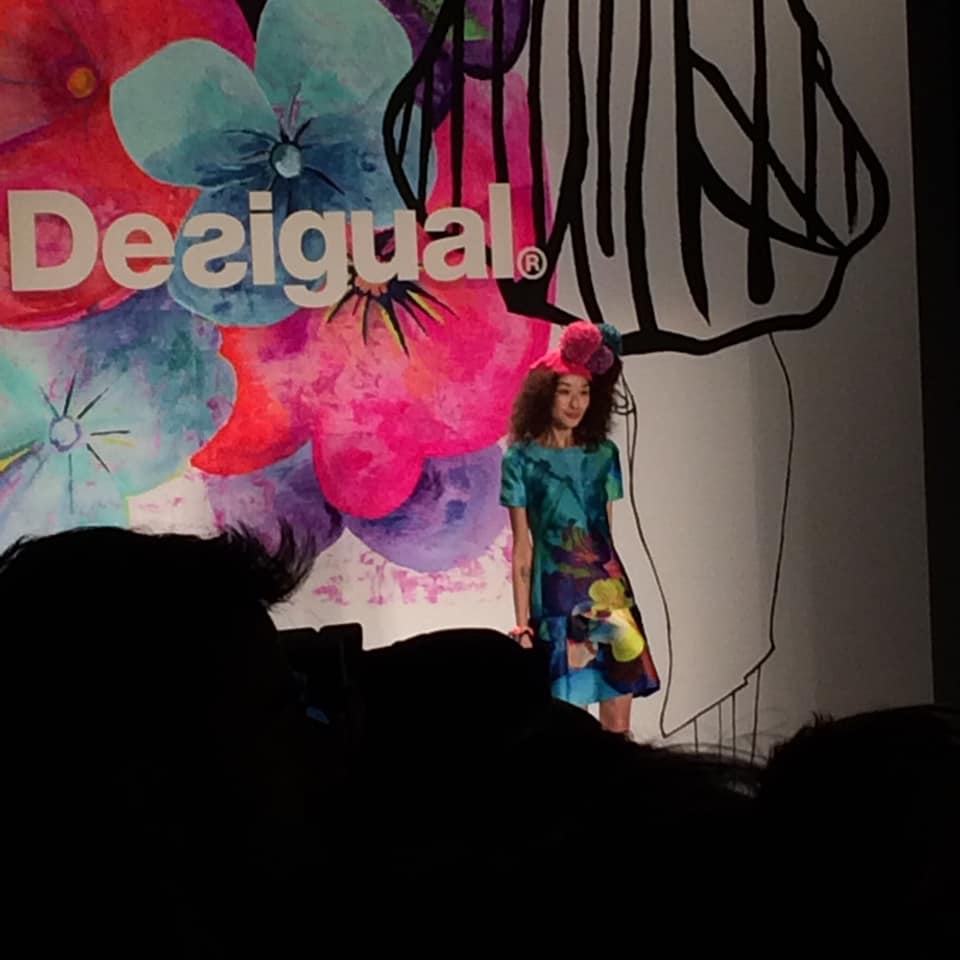 I was heading back to New Mexico on Sunday, so I thought I would do some souvenir shopping on Fifth Ave. I had pulled out walking traffic onto a side street to take another look at my phone and look up my next stop. As I looking at my phone, this voice approached me. As she spoke, I stood stone-faced yet my mind was swimming. I thought with certainty that she was either a pick pocket or it was an episode of the "Long Island Medium." I gave up no information including my name, yet she rambled off everything hidden about me.
She started exclaiming my aura was beaming…I mean DUH. I am in NYC. I just spent the past two days living a fantasy come to life. Instead, I smiled and looked at her to continue. She said she saw me in at a crossroads (a month before I had been laid off after 16 years and thinking I'd land an incredible job immediately. I was turned down on two I though I'd be a shoo-in for). She said I seem to take a step forward and end up falling two steps back, again on the money. She saw two sides, a giving hand and a creative side. She told me I was going to be a small business owner. Then it got personal, saying there was distance between my husband and me. She said I'd be married twice and I have three children. She said to be careful because I was surrounded by jealousy. This clairvoyant gave me her card and said she'd love to sit down and do a full reading. Her name is Dallas.
Prior to this meeting, I wasn't one to seek out clairvoyants or palm readers. In fact, I was a little weary of what they might say or what angle they were getting at. However, I was at a point in my life where I craved clarity to the unknown and maybe that's what drew her in.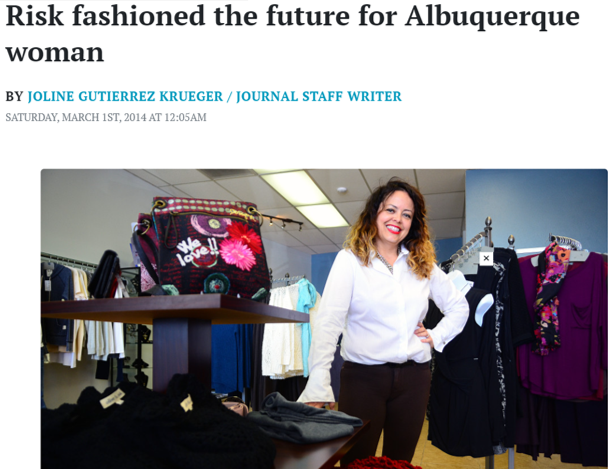 I was freaked out by how much she knew. I immediately took to Facebook and shared what happened, while asking the question, "what would you do?" After a few more stops, I headed back to the hotel and went up to the rooftop to contemplate what had just happened. Unfortunately, we were unable to connect again in person before I left back to Albuquerque, but I did sit down for an hour and a half phone reading. She delved deeper into that initial reading. A month and a half later, I cashed out my 401(K) and invested it in a local clothing boutique. That was the hardest work ever. Being a small business owner is not for the weak of heart. I would work 14 hours a day in the store and at home trying to keep up with my families needs but all were suffering due to lack of full attention.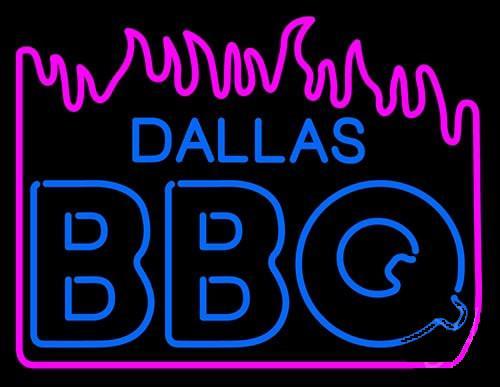 I went back to fashion week that following February. Constantly being reminded by the name Dallas. Taxi rooflights were illuminated with Dallas since the reboot was back on the air and I would turn the corner the glow from the Dallas BBQ neon signs would captivate my attention. I held on to her card but didn't reach for fear of what she might see now. I did reach out to her two years later. It was after the boutique closed and a few days that I was hosting my first runway show under the label of Hopeless + Cause Atelier. I was anxious to go down this path so sought out some clarity again.
I sat in my car in the parking lot of the non-profit I was doing some consulting for. I had set up the appointment via text. As we spoke she told me to focus on a question I was seeking an answer to. I thought I was fixated on my professional life, but she verbalized something else. She told me that I was going to get divorced and there was infidelity involved with someone younger. She also told me about my past life. I was an Egyptian and from a lower class and had fallen in love with a man in a higher class. I got pregnant and ended up killing myself. That was a little too much for me. While there was turmoil in my current life, I just couldn't or really, didn't want to hear what she was saying. Again, she was foretelling what would unfold.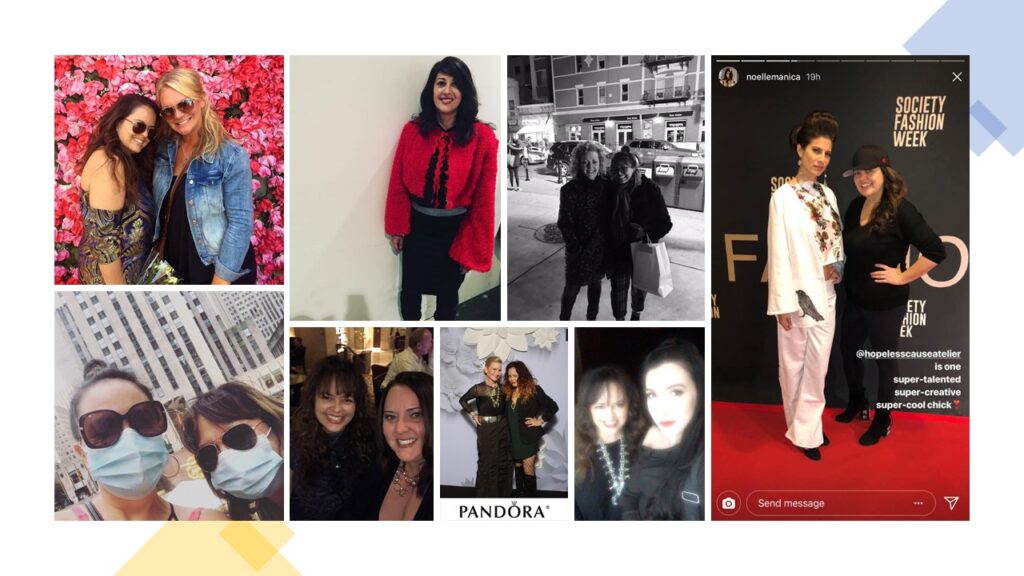 I have been back to NYC for fashion week (either in February or September or both) 10 times since then. I have enjoyed seeing some incredible fashion and being with many of my favorite people. And, I have shown my designs twice. But this time I can't explain how excited I am to be going back. I am going with my KK. My friend Heather is taking her daughter and we are meeting up. I will get to see Amanda and Andy after a year and a half. And I know that it's only been 6 months since I was last there, but if you've never been, you don't understand the energy it brings…the energy to attract complete strangers compelled to tell you. This time it feels different. I think that difference comes from truly appreciating all that life has to offer.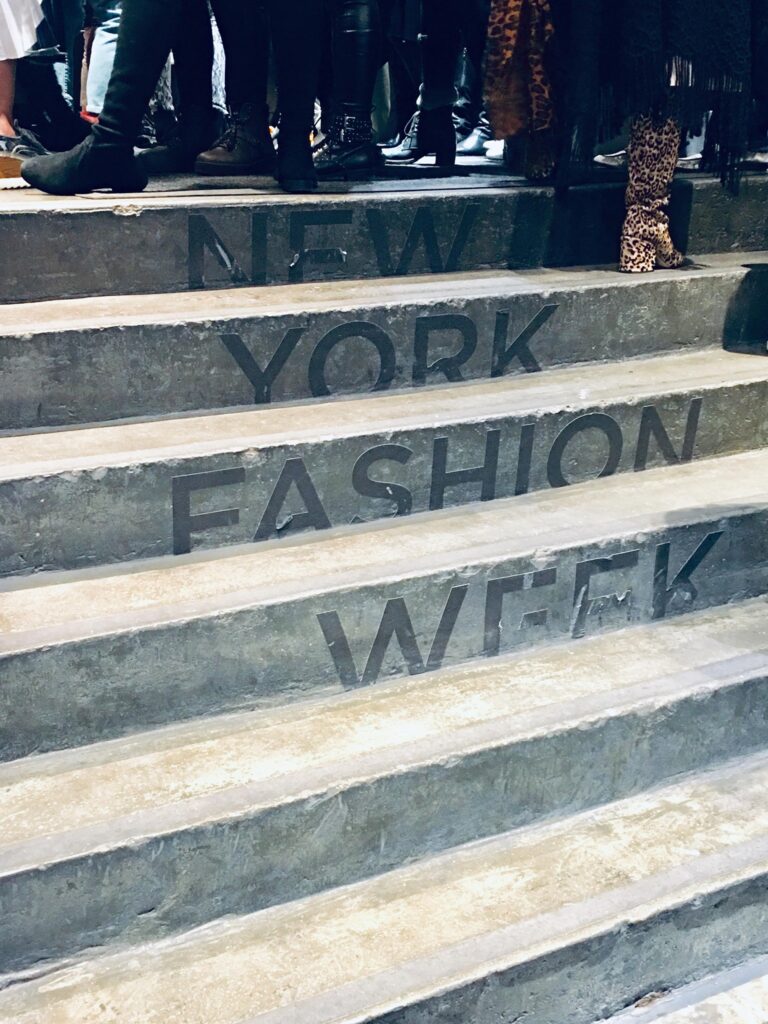 And it is not lost on me, that I will be in New York City on 9/11, twenty years after the horrific attack occurred in our country. Because the date sometimes falls while I'm visiting, I've visited ground zero and it's haunting to hear the names being read. I decided this year to do something small, in honor of the city that I love so, #NYCStrong, so I volunteered to put together food boxes. It is a somber day and a day that should never be forgotten, but the best way for me to move through the emotions is to do something for someone else.
I will also be purchasing material and notions. I have been asked to come out of hiatus to represent Hispanic designers for the Hispanic Heritage Awards on October 15. I am so flippin' excited by this! Ideas are swimming in my head and I have the perfect models in line for it. Since, I wasn't able to participate in Paris Fashion Week again this year and there is a definite change in what's happening in NYFW (I'm still hoping to get into a few shows), I'm excited to experience summer into fall in the city.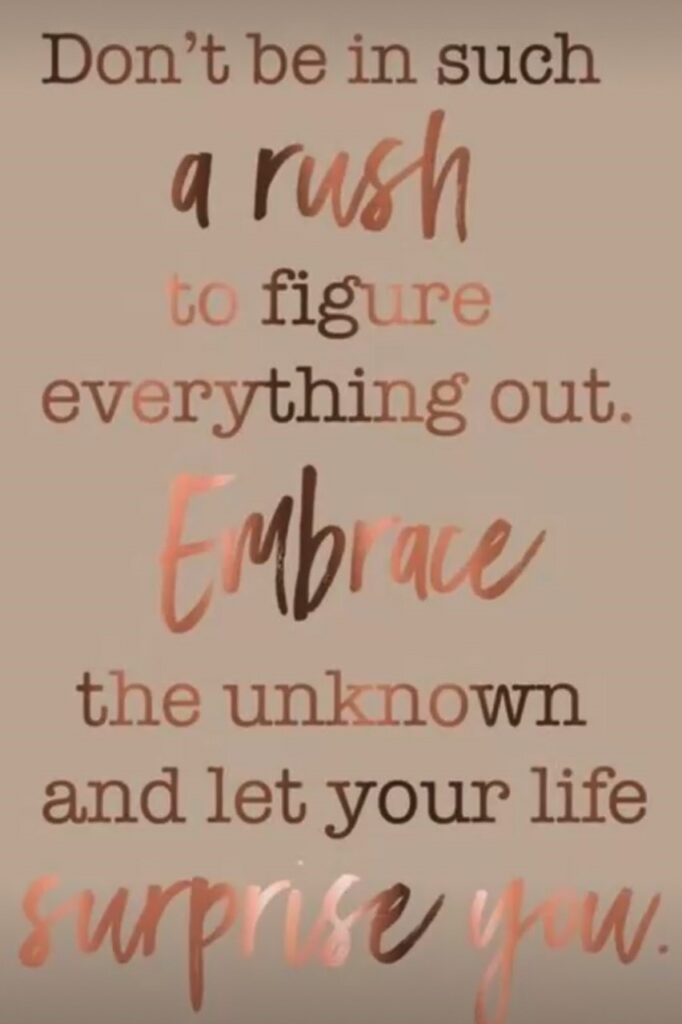 Have you ever had a voice tell you the unknown or maybe things you didn't think you wanted to know? From time to time I think about reaching out to Dallas, I still have her number. But honestly, what could she tell me now? You're going to have a health scare? Yah, yah, yah. You're going to fail? Been there. Done that. Some one is going to go out of your life and someone else is going to come in? It's life, of course. I have experience some incredible highs and extreme lows. I don't know if I want to be foretold what's next. We'll see how I feel tomorrow. How about you? Have you had a voice tell you something incredible? I'd love to hear it in the comments below.
With light and love,
Dara Sophia