Everywhere I go, every smile I see
I know you are there smilin' back at me
Dancin' in moonlight, I know you are free
'Cause I can see your star shinin' down on me

Together Again, Janet Jackson
As I walked from the pool back to our hotel room, a butterfly fluttered up and around me as I reached the lobby doors. In that moment, I was taken back to Isaiah and Brianna's wedding last year, when as we awaited the start of the ceremony a butterfly flew in and out of my view. Now like then, I knew it was my mom reminding me she was there.
Just a few minutes before, I received a text from my aunt Lisa informing me that they had started a regimine of morphine for my gram. This was Wednesday morning and I was in Phoenix, AZ for a quick escape for the Janet Jackson concert.
I gained another guardian angel on the morning of Saturday, June 10, 2023. Just two days before, I knew she wouldn't make it through the weekend and I shared my gratitude, love and let her know it was okay to go. I asked my mom to guide and welcome her home. But still, when I received that text while I was volunteering at the Albuquerque Pride Parade my heart sank and I couldn't help to think, "What the ACTUAL f*ck…WHY?!?" I left within minutes to say my last good-bye.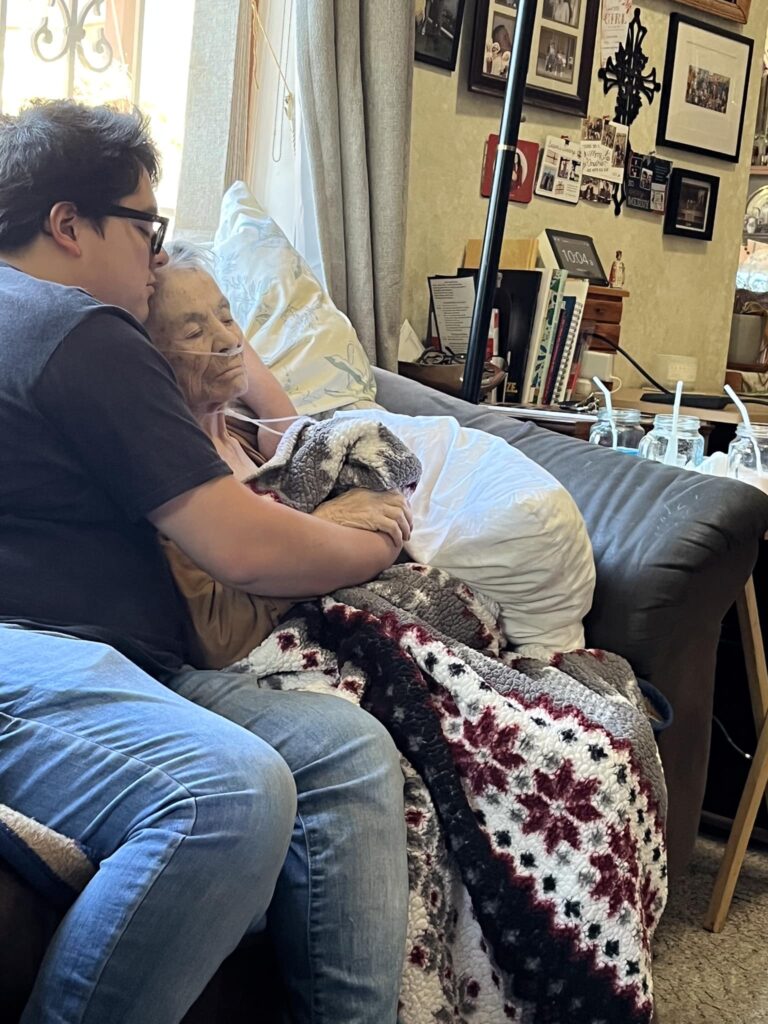 The Monday before, my aunt had arranged for the priest to offer her Last Rites. My kids, uncles, aunts, cousins and I were present for this Catholic sacrament. My grandma was propped up with pillows and blankets on the couch by this time she wanted to either hold the person's hand next to her or curl up into their arms. It was a gift to hold her as she held me all the years before. I've thought about this intensely over the past week….we are born into this world and tightly held in the arms of a loved one. I was not there during her birth, but what a blessing that I could hold her tightly yet gently in her last days.
Sometimes hear you whisperin', "No more pain"
No worries will you ever see now

Together Again, Janet Jackson
One of evenings before, I sat in front of her trying to paint her beautiful finger nails. She just wanted to hold my hand. After rubbing her hand with rose oil and humming to her I was able to paint them a lovely sheer pink. In the last few weeks, she didn't speak much, but her last words to me will always stay with me. She said, "You look beautiful" and "You're already leaving?"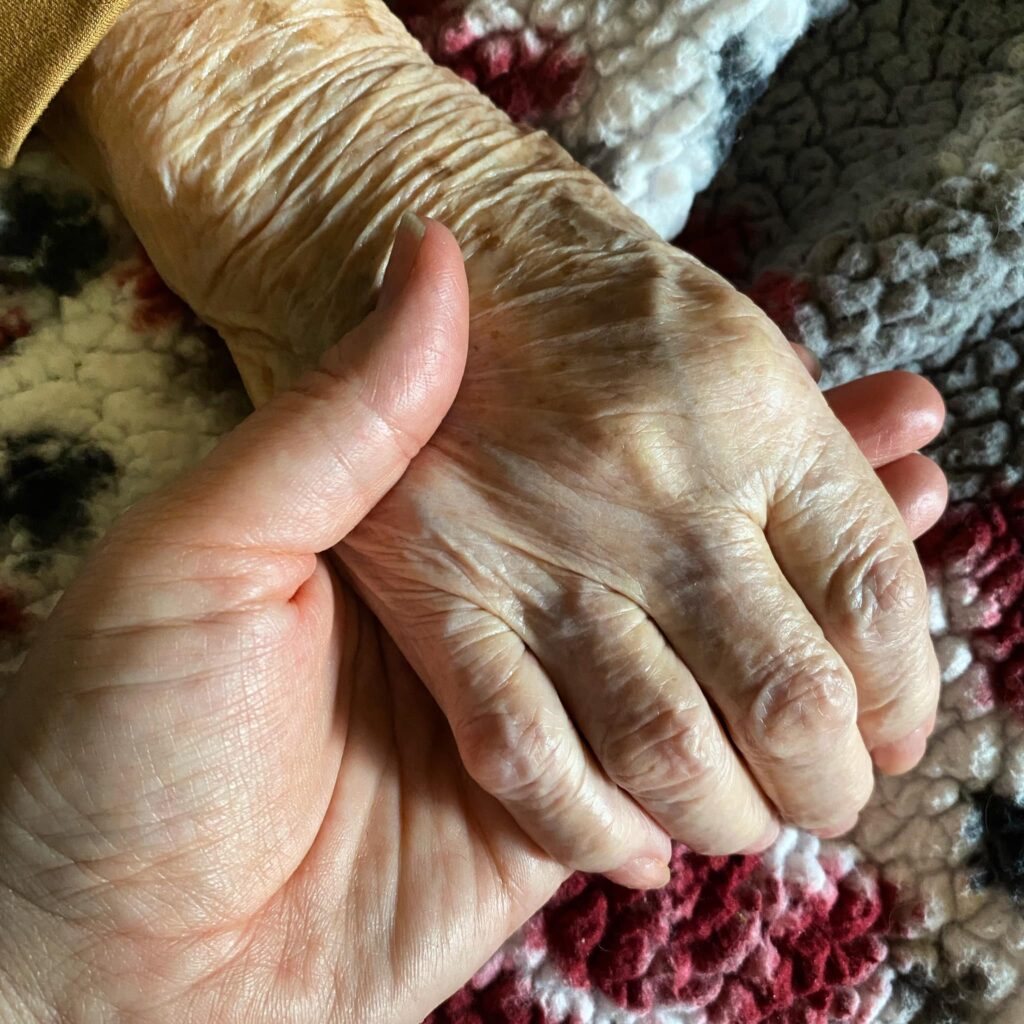 The trip to Phoenix was planned the month before. I decided to drive because I wanted to stop at the Grand Canyon, since I hadn't visited before, and because road trips always help me clear my mind while enjoying the beautiful countryside. My friend, Lalaine, took me up on the invitation and she was great company. However working in real estate and the start of the summer season, it almost didn't work for her. I'm so glad it did! Janet was amazing. The Grand Canyon was breathtaking. And the company, was perfect. It was a quick trip but it gave me the space to think about all that I had going on. After the last blog, I immediately sold 8 tickets (thank you Emet, Amanda, and Laurie) and within days had another friend, Tanya, agree to sponsor. Once I sent out the social media post about Alpha-Lit Albuquerque/Santa Fe's sponsorship, I had another three VIP tickets sold (thank you, Denise, Leola and Cathy) and had another friend offer her communications/marketing support (thank you, Nancy). It will definitely take a village to put on this show.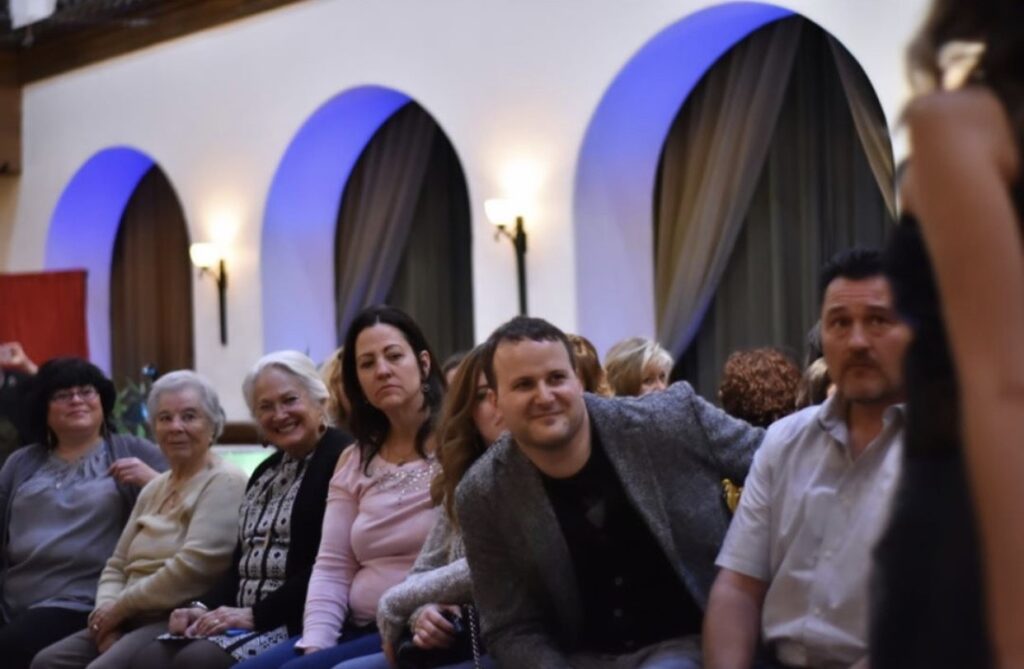 Last week, in a bit of haze, I put a pause on following up on sponsorships and pushing ticket sales, but then I remembered how supportive my gram was of this passion project. I loved seeing her front row at my shows. I appreciated her guidance as I took up the thread and needle again after almost 30 years since I first had her instruction.
When I feel that I don't belong
Draw my strength from the words when you said
"Hey, it's about you, baby"
Look deeper inside you, baby

Together Again, Janet Jackson
If you've been reading this blog throughout the years you know how much of an influence she has been on my life. I know she was 93 years old and lived a full life and I'm so glad I had her a part of mine for so long, but I'm still so heartbroken without her. I plan to honor her at my August 25, 2023 show because I know she will be looking down and smiling upon me . You might see the looks inspired by her life.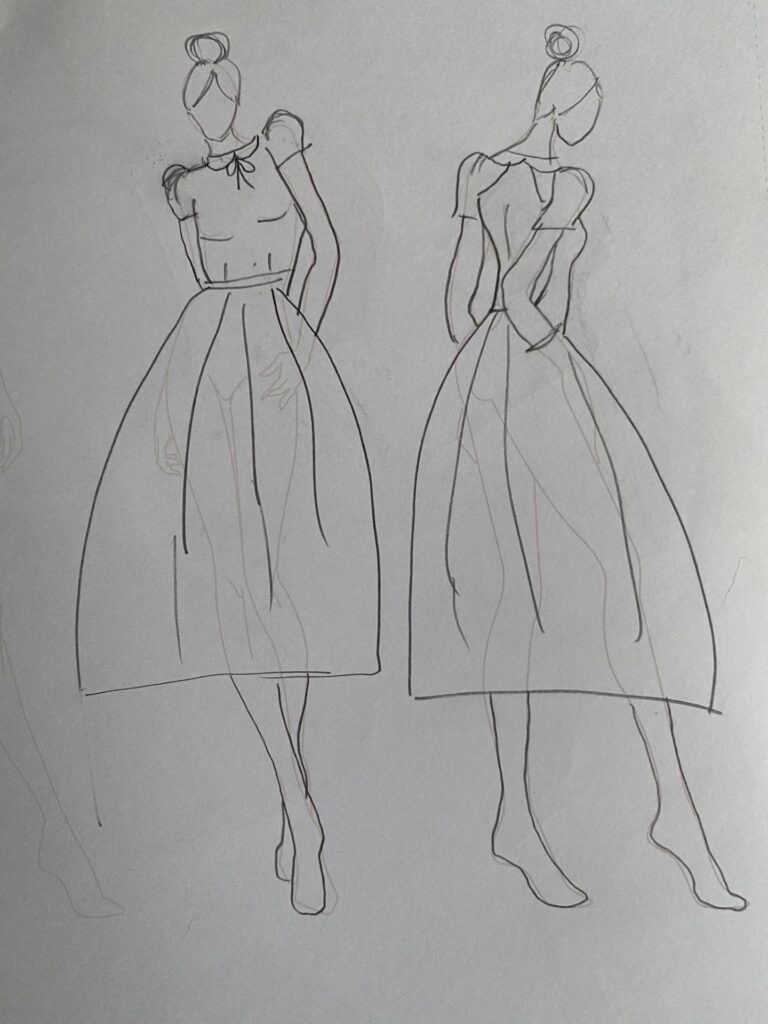 I'm still trying to figure things out while awaiting my gram's funeral service informaiton. If you'd like to support Paris Ou Buste runway show on Friday, August 25th, there are a few ways to help: 1. buy your tickets sooner rather than later and/or connect me with potential sponsors (go to www.hopelesscauseatelier.com/events for event information); 2. volunteer (I need models–please keep in mind I really need sizes 0-4 and minimum 5'7″–hair stylists, makeup artists, photographers, and a team to help with set up through tear down (email me at designer@hopelesscauseatelier.com), and 3. share the posts to your network/tell your friends about the event.
Always been a true angel to me – now above
I can't wait for you to wrap your wings around me

Together Again, Janet Jackson
Side note: I had used Together Again for the background of the trip photo montage then after I returned from work just days after my gram died, I was walking the floor before the store opened. The song played over the sound system, and for some reason I really listened to the words for the first time. I couldn't help but cry; it is the happiest–sad song and speaks perfectly about my gram. We'll be together again, my baby!
With light and love,
Dara Sophia