Some call it crazy. I call it any given Sunday.

Everybody comes here; this is Hollywood, land of dreams. Some dreams come true, some don't; but keep on dreamin' – this is Hollywood. Always time to dream, so keep on dreamin'.

Happy Man – Pretty Woman
During NYFW, I was going back and forth on social media about reconnecting with The Society Fashion Week. The CEO had proposed I join them for the Los Angeles show in order to discuss a longer term collaboration. And after a long weekend supporting the local non-profit, Tenderlove Community Center, with their annual gala, I received an email confirming our discussion on Sunday, February 17, 2019. I was thrilled by the opportunity and now had the time do it.
I was asked to participate in the show on Saturday, March 9, 8:30pm. That meant 20 days to create a runway show, find the models and book cheap flights. Luckily, I was able to complete the later, first, with a voucher I had (thanks E). I reached out to one of my BFFs, Laura, about staying with her and her husband. Thank the sweet Lord, she was in town that weekend and welcomed me to do so. I hit Instagram and Facebook (and even LinkedIn, I think) to peak model interest. The hard part I thought, was designing and creating the 20 looks in roughly 64 hours I had available (outside of work, sleep and life). It was time to get to work.
Luckily, for me I had already been inspired by what I had received through my inspiration project from January, Through Your Eyes. Based on the photos I received, I determined this was going to be my primary color focus for the season:
A big bummer on my part was the fact that if I knew fo'sizzle that I was showing in LAFW, I would have shopped fabric in NYC…I knew my fabric limitations in ABQ and lack of time to order online.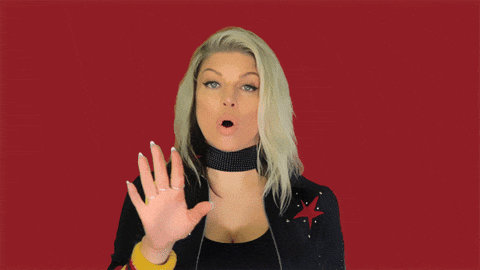 Monday, February 18, 2019: Hold up…I could have totally been grateful and okay with putting together a show for Los Angeles. However, that wasn't all! I have such good friends and beautiful souls looking out for me all the time. My dear friend, Sofi, tagged me in a post about a casting for a television show idea. The premise was for a cast of fashion designers from a smaller sized towns that work full-time and design in the waking moments. Ummm…could it be more perfectly written for this designer?!?
So I immediately, reached out to the casting director. She scheduled a call that same day and after that call, she scheduled a Skype interview for later that week.
After I received the confirmation email, and reading the "where I go for inspiration", I decided to share it via email with several people who have provided so much inspiration (and especially those that participated in the Through Your Eyes activity).

This is the kicker…Sofi sent me a posting for a TV show for designers from small towns that work a day job and design every other waking hour….my life right?!? I had the call today with the casting director, and she pushing me forward to the next round, the Skype round (this is great for the girl that loathes Facetime). If they like what they see, I will find out what happens next. I received the below confirmation and I LOVED the circled area that speaks to inspiration. Thank you all who participated in the recent request for inspiration…and even more so, thank YOU to each and everyone of you on this list that has supported my endeavors, inspires me and pushes me on the daily. 
Thursday, February 21, 2019: I survived the videotaped Skype segment and the casting director again relayed that her role was to put together the package. It was up to the producer to see if it would be a viable show. It could happen right away or never. I haven't heard anything since, but I've still got good juju about it.

"And, when you want something, all the universe conspires in helping you to achieve it."


— Paulo Coelho, The Alchemist
I pulled this quote when I was thinking about possibilities. I so love the Alchemist that I decided to read it again (it would be my morning 20-minutes of me time during the next few weeks). I knew it would inspire me even further in what I needed to accomplish.
The week was filled with great highs like the interview, somber moments like the funeral of a family friend, and bittersweet moments like the dedication of an educational space to my dear friend at the Barrett Foundation.
I tracked down the fabric I was going to use. Yet, I still didn't have the finalized sketches nor had I patterned out the looks. I kept telling myself, I'd work on it over the weekend. However, it was also my baby's birthday so again…not as much accomplished as I had hoped.
The next week proved to be especially busy at work. With legislative priorities all over the place, I was supporting our advocacy director while my own role was starting to see some momentum in working with various businesses and associations to share ways to support building assets (like home purchasing and children's savings accounts) through out New Mexico (You can learn more about Prosperity Works here). There were late nights in Santa Fe or going back and forth on group chat after work hours to make sure the right people were hearing and supporting our messages.

"It's the possibility of having a dream come true that makes life interesting."

― Paulo Coelho, The Alchemist
That week I was going back and forth on models. Originally, planning on 20 for the show. I was having a hard time getting all places filled. I was grateful to have Kristen, Jimmie and Carmen returning (and traveling out to LA to walk for me). I was working from 5-7am, returning emails and DMs from models, the beauty team and the production company. In the evenings, I was too tired to cut and sew but was finalizing the flow of the show based on the models I was securing.
However, on Wednesday, February 27th, I received another email that made my life just a little more exciting, interesting and complex in how I was going to pull it off.
I couldn't miss this opportunity. Yet, it was one day before my show in Los Angeles, and in New York. I instantly RSVP'd and figured that I would make it work.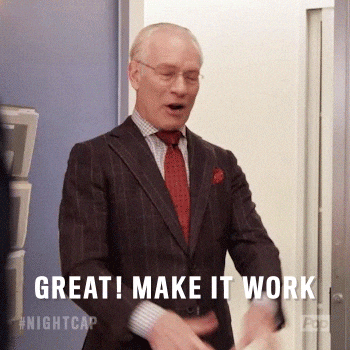 I found a flight from Albuquerque to La Guardia on Southwest with a change of planes in Denver. It was 6am flight getting into New York at 5pm. That would give me an hour and a half to get to the Brooklyn Museum.
From there I would take a red-eye from JFK to LAX arriving in Los Angeles a little after 2am. That was a little tricky since I was staying with Laura and Ed…so I asked. She said I had to take this opportunity, so I changed and booked flights. I was in (and a wee bit excited..again, thanks E for the voucher).
That weekend I focused on cutting and finalizing embellishments and notions. My KK had a solo art show fundraiser. I didn't want to miss it, so I did as much prep work so I could sew on Sunday. I had hoped I'd have all the looks finalized by Wednesday, so I could ship them to Laura and not have to worry about carrying too many bags from ABQ to NYC to LA.
Tuesday, March 5, 2019: Tuesday came and I knew I wasn't going make the Wednesday shipping deadline–that plan was out the window. I had Kristen scheduled to serve as my fit model. She was originally scheduled to come by on Tuesday, but had to change that to Thursday. By Tuesday, I finalized the line up at 13 models (decided that's my lucky number and capped it there). I had also connected to a shoe designer about partnering for the show, all while working on providing early morning updates to the team on our legislative priorities and presenting to the Mark Pardo locations about creating a savings plan and tax time tips to support goals (like saving to get to fashion week–ABSOLUTELY loved talking about this).

"One is loved because one is loved. No reason is needed for loving."


— Paulo Coelho, The Alchemist
Wednesday, March 6, 2019: I took the afternoon off from work and hit the sewing machine. Mid-afternoon, I got a text from my aunt. My gram had been taken to the emergency room. My world stopped and as soon as I found out what was happening, Isaiah and I went to the hospital. Something triggered her blood pressure to skyrocket and she had a reaction similar to a stroke. Seeing her in the hospital room, while she was in good spirits, ready to go home, it reminded me of how important she is in my life. I was seriously contemplating cancelling my travel based on the outcome of her scheduled MRI. Thank God she was cleared and could go home with some restrictions on Thursday, but it threw me for a loop and I didn't sew the remainder of Wednesday evening. Instead, I worked on finalizing the music, graphics and sending the details to the production director.
Thursday, March 7, 2019: That also meant a full-day of sewing on Thursday. Kristen came by about 4:00pm. I had 6 looks ready for her to try on (the sizing on two were for petite models, no fitting necessary).
When Isaiah came home, we ran out to pick up zippers and dinner (no time to cook but he made sure I ate, as it is something I forget when I'm prepping for shows). I went back to the machines, pushing out garment after garment. I decided I would not take my sewing machine with me this time, because of the lack of time I'd have. So I wasn't able to finish a few looks as I had planned, but instead incorporated a few other looks that hadn't been seen outside of NM. I packed my carry-on bag with 13 looks, my clothes for two days and my hand held steamer (yes, it was only a carry-on bag). I emailed the look book to the models, beauty team and shoe designer and went to bed at midnight.
Friday, March 8, 2019: The alarm rang at 4:30am. Knowing I had a tight schedule, I didn't hit the snooze button this time instead jumped into the shower and got ready for the day ahead. I arrived at the airport about 5:15am and saw the line coming out of TSA.
I am so grateful that ABQ TSA was on it. While the line through security was reminiscent of a Disneyland ride without a fast pass, I made through in record time and arrived at my gate with time to spare.
I boarded and within a hour and a half, I arrived in Denver only to find an alert from Southwest stating my connection to NYC was delayed by a hour which meant my new arrival time was now 5:20pm. I took a deep breath, said a prayer, and asked others to pray and/or send good energy that we made up time in the air while arriving safely. I spent the next four hours catching up on work emails and questions from models, the beauty team and the shoe designer about Saturday.
Luckily, for this leg I had a higher number in the cattle line and I was able to access seat C in row 1…and boom! I could jump off the plane and run to the parking garage to access a Lyft. I tried to sleep as much as I could but I'm sure it wasn't more than a hour. Arriving at LGA, I walked as fast as my little legs could take me to the parking garage. After 3 attempts to get a Lyft, third time's a charm, I was on my way to the Brooklyn Museum. It was already 6pm so my estimated arrival time was 6:50pm. Twenty minutes late but at least I made it.
As I looked at that gorgeous skyline, I was reminded that it was still so cold in the city, as the snow that fell the following Sunday still hadn't completely melted. I arrived at the museum; thanked my driver; ran over to registration and walked what seemed like a half mile to the auditorium to take a seat. I came in at the perfect time, a panel talking about being an artist.
After this discussion, a few women took to the stage to talk about their work empowering women and the evening talk was wrapped up by Tory Burch herself.
The crowd moved to the foyer for a wine and passed hors d'oeuvres and the Freida Kahlo exhibit was open to attendees. I met incredible women: one from El Salvador, one from England and one from Guatemala. It was an awesome sight to see so many people from all over the world who made it a priority to be there. I ran through the extensive exhibit (I wish I had more time, but next time I'm in town for sure).
I grabbed a Lyft to JFK. Made it through security in no time so I ran to a restaurant for a quick bite. I ordered a salad, not thinking it would take long, a half a hour later I needed to get to my gate because the scheduled boarding was to start, so I asked them to pack it up. In the meantime, I received an alert that my gate had changed, so I ran out with my to go bag and got to the gate only to realize the flight was delayed. We finally boarded a little after 11pm. I grabbed my window seat and tried to get comfortable. I had hoped that there wouldn't be anyone in the middle seat, no such luck, so I made the best of it.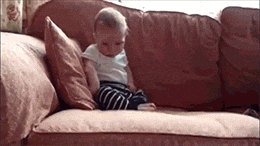 Unfortunately, I didn't sleep well…whomever decided mood lights help people sleep better than complete black out conditions, you were wrong. I arrived at LAX at 1:45am PST. Once again I rubbed the non-sleep out of my eyes and headed out for the Hertz shuttle. I had already received my Carfirmation, so all I needed to do was walk to the stall, get in and drive away. However there was no car in said stall, so I asked an attendant. He told me to wait inside while he got it ready, about 20-30 minutes later, it was. Next, I drove about 40 minutes to Pasadena. I arrived at Laura's close to 4am and entered with the code, trying not to make any noise as to wake them. I crashed HARD.
Saturday, March 9, 2019: I woke up just before 9am. We ate breakfast made for us by Ed. Then Laura and I went to Target to get a few things. We went back to her house and I did some last minute tailoring with her help. Once again, as she was last year in NYC, Laura was going to be my right hand at the show. I headed out at 1pm. She planned to join me about 4pm.
Straight Outta Compton—when I told everyone the show was in Compton, they second guessed me. I was skeptical myself when I heard, but The Society Fashion Week found a warehouse they could convert to an incredible venue. I arrived a little after 1pm and the models were there waiting. The beauty team asked them to be there at that time to make sure they had enough time to do hair and make up before our 8:30pm show. They sat around for about 2 hours. That was a bummer. During this time, I was approached by a couple of women asking if I needed models for my show. My line up complete, so I said, "no".
I claimed a rack and some space and started fitting models and steaming clothes. At that point, I realized that I was still missing a few models, so trying to track them down on social media or via text, I found out one of them was stuck in an airport in Texas. I quickly tracked down Lillianna, one of the models who approached me earlier. All models were now accounted for.
Laura arrived and I moved on trying to make sure my models were given priority with the beauty team. I was working with the jewelry provider and trying to find out where the shoe designer was. Again, there is a lot of lull times and chaotic times behind the scenes. I was also struggling with the designer before me that kept poaching my models for her show…that was frustrating because I knew I'd be the one to rushing to get the models dressed properly for my show. Grrrrr….
As the models were getting ready, there were a lot of fun photos happening and runway walks being practiced. The shoes showed up at 7pm, so I sent out the call to the models to be fitted. Once that was done, we were ready (as much as we could be).
The 8:30pm call time came and we huddled together in the order they would walk. I asked Kristen to open and Carmen to close and lined up the remaining models based on height, which varied from 5'3″ to 5'11".
The music started and they hit the runway one by one. I had cautioned them before that even though the music was upbeat, I wanted them to take their time, especially posing.
Kristen led on the runway.
Followed by Karla.
Lauren was next.
Seeing that the models needed to slow the pace down, I mentioned it again and Kat took the runway with her Vogue poses (I LOVED IT).
Leah was playful to match her outfit.
Melissa was next in her sweetheart velvet dress.
Jimmie was the mid-point model and I realized all the work, all the build up, all the chaos was almost over.
Ashley Nichole had the vibe and worked it.
See for yourself below!! This video clip is the epitome of fun and glam.
Who knew denim could be so regal…well when Mary wore it, it was.
The perfect Cali vibe mixed with a little prep, thanks to Lillianna.
The fun continued with Victoria.
The Lefty Dress returned to the runway (because the world needed to see it) on Ashley Lashley.
Carmen looked heavenly as she ended the show.
As I was waiting backstage with the models for the final walk, I flipped a script, not doing the tradition carousel walk, I asked them to line up on each side of the runway. I also asked Carmen to walk with me out. I wanted everyone to take another gander at these beauties once more.
We ran back stage with many of the models quickly changing to go to their next show and a few staying back to take more photos. I joined a few
for photos (knowing I looked ragged but happy) on the step and repeat. I gathered all the outfits, returned the jewelry and shoes and packed up. Heading back to Pasadena. Laura and I stayed up until 12:30am recapping the evening and basking in the light of another crazy, chaotic and fun show.
Sunday, March 10, 2019: I survived and thrived! That morning, we woke up and slowly got ready for brunch. After brunch, we spent a little more time talking before I had to head back to work (shopping for fabric in the garment district). I made it there just before closing, getting what I needed. I then headed out to meet my friend Maria (who had attended the show the night before, but in the chaos I didn't get to see her). We were heavy in conversation, when I realized I needed to get to the airport. Rushing our good-byes, I flew out the door, returned the car, and got to my gate. I arrived back in Albuquerque after 12:30am.

"No matter what he does, every person on earth plays a central role in the history of the world. And normally he doesn't know it."

— Paulo Coelho, The Alchemist
It was another incredible adventure! There are SO many people that made this journey possible. From Brad, Krissy and the Society Fashion Week team, the incredible models, the beauty team, photographers, other collaborative designers, Laura and Ed, Maria, Emet, TSA agents, flight attendants, pilots, janitors, wait staff, Lyft drivers, the team with Tory Burch Foundation, to all of you who follow along, send me prayers and good juju, and support this journey–thank YOU!!

"People are afraid to pursue their most important dreams, because they feel afraid that they don't deserve them, or they'll be unable to achieve them…You will never be able to escape from your heart. So it's better to listen to what it has to say"

— Paulo Coelho, The Alchemist
With light and love,
Dara Sophia

Don't forget: you can follow the Ms. Adventures on Instagram IG: HopelessCauseAtelier