I'm trying to tell you something 'bout my life
Maybe give me insight between black and white
And the best thing you ever done for me
Is to help me take my life less seriously
It's only life after all, yeah

Closer to Fine, Indigo Girls
If you know me you know I'm like the Energizer Bunny, always going. In my professional life, I am a self-identified high functioning Expressive (according to the Merrill-Wilson Personality Type) and underlying Driver. Expressives are outgoing, multitaskers, storytellers–turning disasters into humor, and while others may see them as disorganized they know exactly where everything goes. At work and through the Atelier, I keep myself involved in multiple projects, with a series of goals to achieve. While most people's idea of a vacation is going to a mountain retreat or a beach getaway…I am drawn to places like NYC where the energy frequency is sooo high; it's soothing to me. When I'm stressed, I retreat and and my interactions become short if not non-existent.
It's been a month and a half since my surgery, and oh boy, the first couple of weeks I was figuring out how to walk, sleep, and not sneeze, laugh, or cough, so I wouldn't pop stitches. I was unable to drive for myself until I got my doctor's okay around the third week and still can't lift more than 10 lbs, do repetitive motion, nor exercise beyond walking and stationery cycling. In the mornings, I almost feel human, but by the end of the day I feel like Violet Beauregarde, from Charlie and the Chocolate Factory, ballooned and ready to pop.
Because of lingering winter weather, my only out of the house activities were being chauffeured to doctor appointments, short grocery shopping trips, and afternoon walks with Isaiah and Coco…I tease him when I ask if he's coming over, saying, "are you walking Coco and me today?"
Well, darkness has a hunger that's insatiable
And lightness has a call that's hard to hear
And I wrap my fear around me like a blanket
I sailed my ship of safety till I sank it
I'm crawling on your shores

Closer to Fine, Indigo Girls
I have continued a small routine which includes morning mass at St. Patrick's Cathedral via YouTube, practicing French on Duolingo, reading The Gift of Influence, by Tommy Spaulding, working on Fashion Design Management coursework. On days that Isaiah came over, it pushed me to make sure I showered, dishes were washed, and I had meals ready to prepare. His visits have given me purpose more than getting sucked into binge tv. Although, I have him hooked on Ted Lasso.
Around week four, I struggled. I opted to not participate in the fashion show for Locker #505. I came to the realization that I wouldn't be able to schlep the garments to the event and back home. I wouldn't be able to do the the steaming (up and down repetitive motion) and help the models with the outfits. Plus during that time in my recovery, standing for more than a half hour meant major adominal pressure and swelling. So a week and half before the show, I reached out to the producer, explained my situation and gave my regrets. I was bummed because I love this organization and have enjoyed participating in the past. My struggles weren't only physical but also mental because creating and showcasing my art raises my endorphins.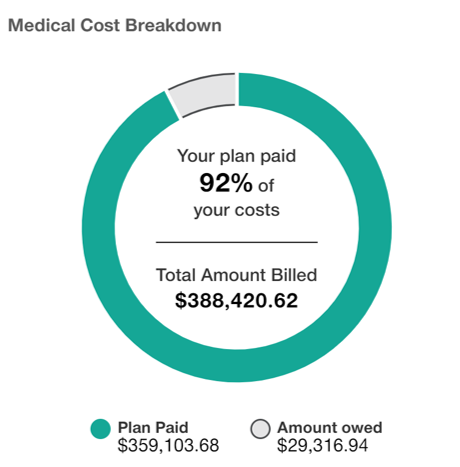 On top of that I was dealing with my denied FMLA/LOA and trying to get the corrected dates from my surgeon and was hitting automated systems and lack of urgency from both sides (finally, at week six I was able to get it approved). I received my medical statement of benefits and was stopped in my tracks, when I read the claim for two of the days I stayed at Lovelace ICU wasn't medically necessary and was denied. This mean't I would be responsible for the $25,000 bill. No joking here. I called my insurance to see what I needed to do to get it paid. The insurance representative stated the denied claim was sent back to the hospital to resubmit. However as back up, I have it on my list of questions for my surgeon at my next appointment. And the cherry on top, was stress related to me not being at work and a sense of FOMO…not so much a fear of missing out on fun but instead of opportunities for sales. It's a reality check when you are at home seeing the world move on without your presence. Depression is no joke and isolation feeds it…"darkness has a hunger that's insatiable and lightness has a call that's hard to hear"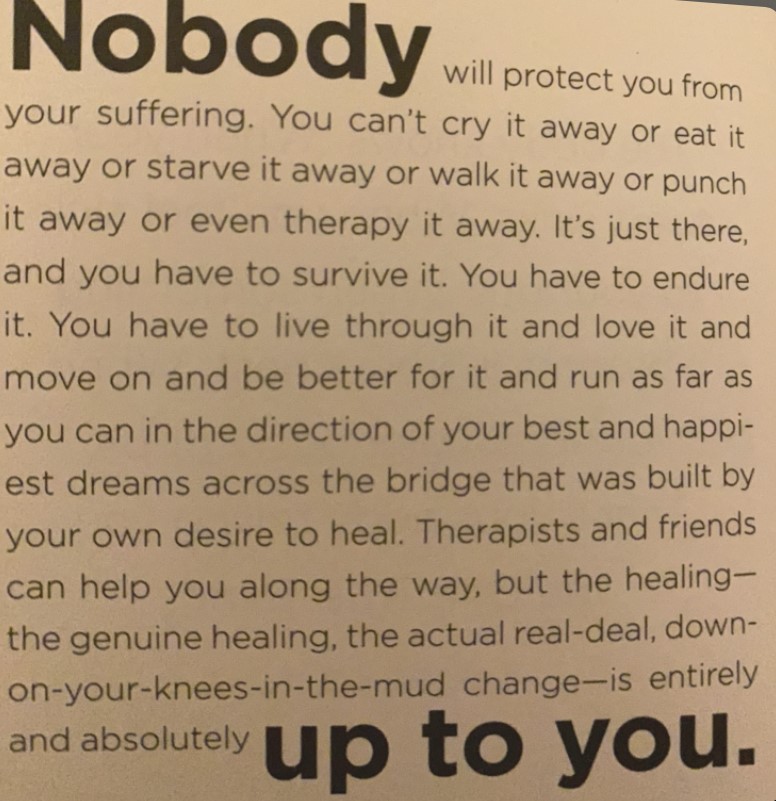 Before having surgery, I joined a Facebook group, Tummy Tuck & Cosmetic Surgery Support Group and it was great in helping me prepare for surgery and in some ways in what to expect after. However, after surgery I found what I needed was different. The women in this group were electing to have their tummy tucks, boob and butt lifts, liposuction and muscle repair. It made me think back when I had decided that I was going to use my own belly fat for breast reconstruction rather than implants. I had several friends joke, offering their own tissue if I needed it, or commenting how I'd have a flat stomach and new boobs on the flip side. I know it wasn't mean-spirited, but those coments have impacted me. I did not choose cancer. I have been cut up and stiched back together. While this type of reconstructive surgery was my choice, I wouldn't have chosen it if this wasn't my journey, So, I slid down the slippery slope of body dysmorphia, not feeling flat on the otherside, instead looking like Sally from A Nightmare Before Christmas, Sponge Bob or a balloon about to pop–just feeling so swollen, boxy, and unappealing, I became more reclusive, opting to say, "no" to visits or going out to see people, because I didn't feel comfortable in anything other than my yoga pants and sweats, I couldn't make a meal for visitors, or even clean my house beyond hitting DJ Roomba to quickly sweep the floors. I questioned what was going on and didn't feel like I could talk to anyone in my immediate circle in detail because I knew they wouldn't understand. How could they?!? Luckily, I found another Facebook Group specifically for women in their DEIP Flap journey. Things I was feeling and thinking were commonplace here.
And I went to the doctor, I went to the mountains
I looked to the children, I drank from the fountains
There's more than one answer to these questions
Pointing me in a crooked line
And the less I seek my source for some definitive
(The less I seek my source)
Closer I am to fine, yeah

Closer to Fine, Indigo Girls
Being reflective and trying to understand why I was in this place, I started digging deeper and found that depression can be a side affect of surgery, so I started acknowledging my feelings. I remembered something a friend told me. Maria texted to check on me and stated, that I should accept the offered help of everyone around me because it is their way of showing love and is just as meaningful for them. So I started saying, "yes" when friends asked me to go out. A change of scenery and some vitamin D really does a body good.
Eventhough I easily tire, walks with Isaiah have helped tremendously. I've had a weekly standing dinner date with Cathy to watch the new episodes of Ted Lasso. I needed to do something creative, so when More Than Turquoise blogger and friend, Jamie, asked to video segments for her new ambassador campaign, I jumped at it. Anyone who has been a loyal reader, or just knows me, knows how important travel is for me. You have no idea how much a recent train ride and the day in Santa Fe planned by Kristen was good for my adventurous soul and when we missed our original train back, well it just added my Ms. Adventures. Getting out for lunch or happy hour and saying, "yes" to my gracious friends and family who wanted to bring over a meal and have a conversation, has helped to provide some excitement to fill those monotonous days. I appreciated, the "hope you are well" or "hope you are healing" but especially when I was asked how I was doing text messages. However they hit differently. The former are closed ended texts, while the later message prompted a conversation.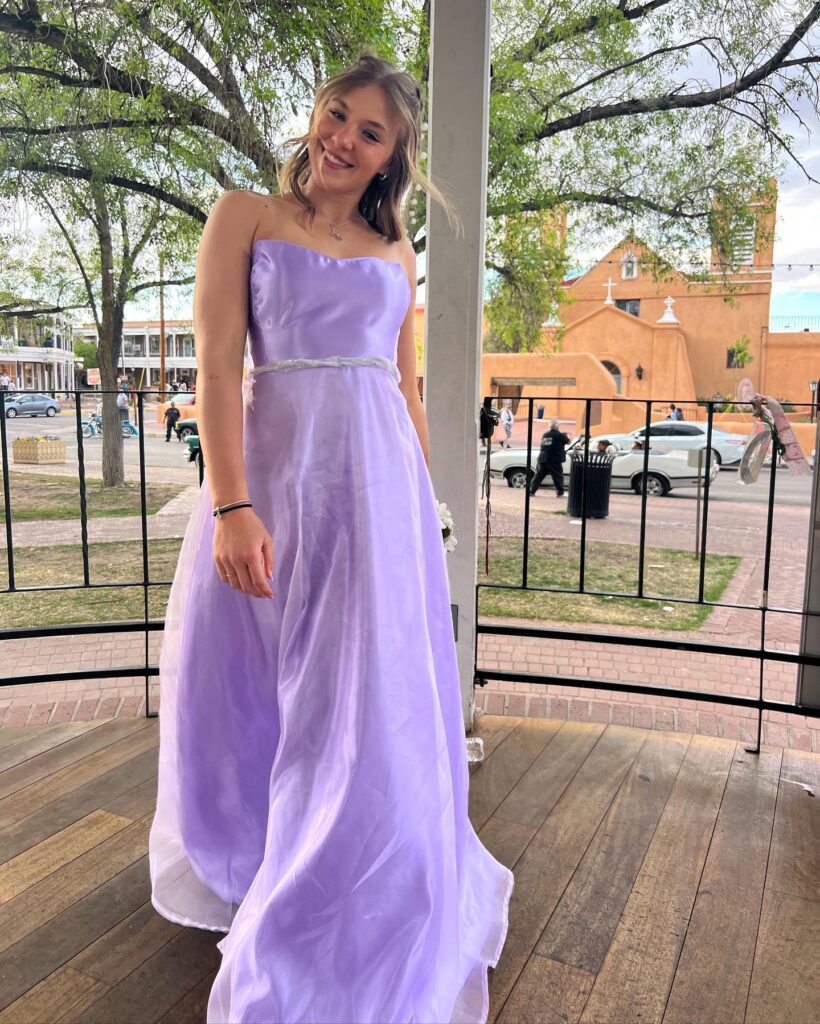 Not having dozens of things going at once was hard for me. I pulled out my calendar and set deadlines. I had been comissioned to create A's prom dress with a deadline the week of April 22nd. My mom's annual memorial scholarship awardees were due before April 13th and the last of Fashion Design Coursework was due by April 18th. I needed some purpose and some patience with myself. Plus looking at the calendar helped me realize what day it was…I know sad. I looked at my first week back at work and how I could drive some immediate support while ensuring that I made work-life balance a priority (I know my body will remind me). I booked a couple of group shopping events. I receached out to the producer at KRQE and pitched a few ideas. She loved theam and I have segments booked for the next three months. I've got another commissioned dress to work on and I'm studying to take an insurance licensing exam. I co-lead Macy's Coronado's Colleague Resource Group. Reading, The Gift of Influence, has given me so many ideas for programing when I return because influence is not how you get someone to buy or go somewhere you promote, but instead how you positively impact everyone you meet.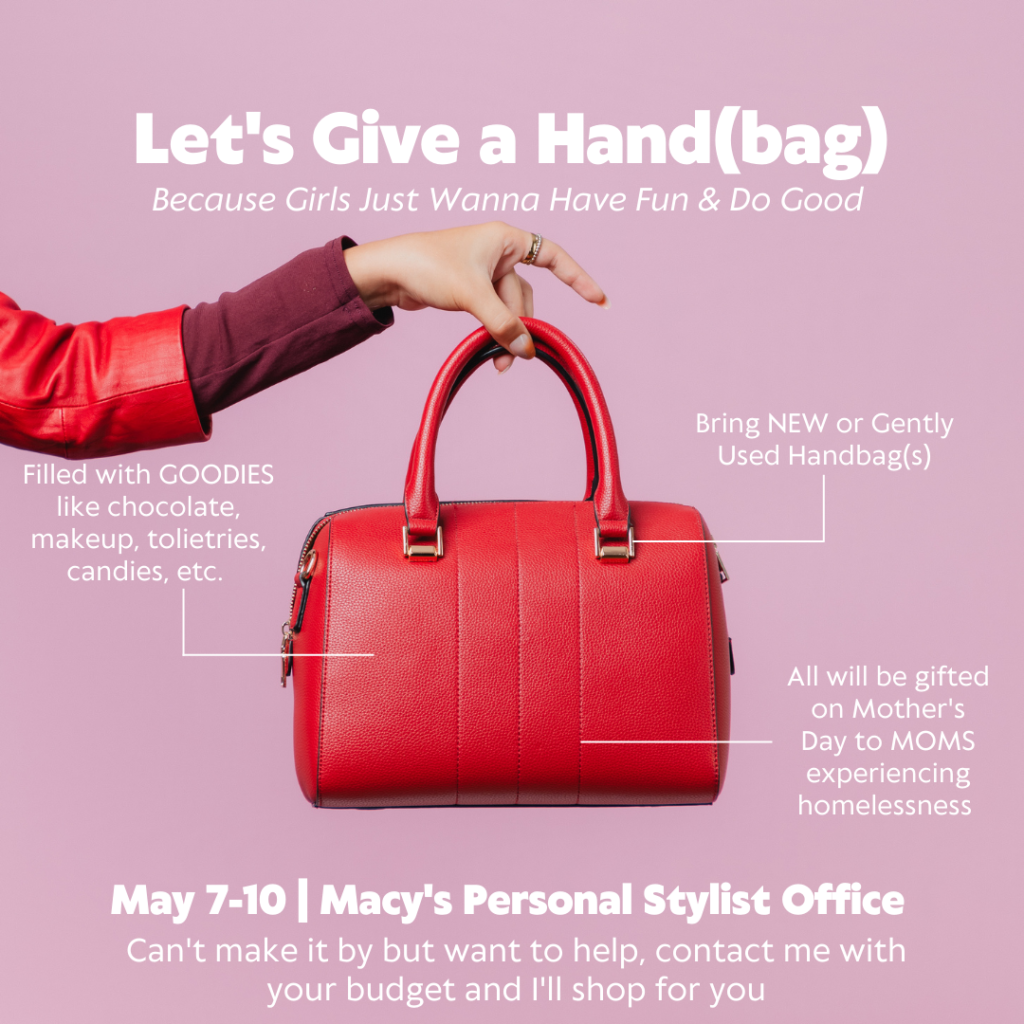 My friend, Leola, had hosted a pre-op gathering for a few friends and it really helped get me in the right mindset before surgery. She offered to host another one before I returned to work and a few weeks ago, another friend, who works for Heading Home asked if I could host a drive for new/gently used handbags filled with goodies like toiletries, beauty products, candies, candles and/or jewelry to be gifted on Mother's Day to mother's experiencing homelessness. I asked Leola if we could incorporate it into the evening and she was as excited by it as I was. Because I know my clients have bags in excellent condition that they no longer use, I decided to continue the collection drive into the first few days that I'm back at work.
There's more than one answer to these questions
Pointing me in a crooked line
And the less I seek my source for some definitive
(The less I seek my source)
Closer I am to fine

Closer to Fine, Indigo Girls
I return to work in two weeks. I'm not feeling myself physically but closer to fine mentally. I know I still have 6 to 12 months of physical healing, and I'm hoping the return to work will help me socially and mentally, but I am truly grateful for all the love and support during this time. And, if you are looking for binge worthy tv programs, I have become the expert. Here are my choices: Ted Lasso (you can join Cathy and me for our weekly dinner and an episode meetup), Shrinking (I may or may not have used the 15 minutes method), The Chosen (great balance for the trash tv I watch), Vanderpump Rules (said trash tv), Jack Ryan, Marvel movies and Tiny Beautiful Things. TBT included a version of Closer to Fine by Ingrid Michaelson, that inspired this blog. I won't lie. You will cry, but it may be cathartic, as it was for me. It is loosely based on Cheryl Strayed's, book with the same title (and one of my favorites, it was SO good).
With light and love,
Dara Sophia