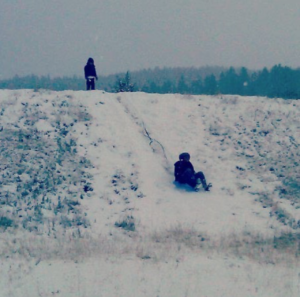 Every year, typically the first weekend in December, my family descends on our northern New Mexico ranch to cut down trees for Christmas. The tradition dates back to my furthest memory when my grandpo would take his truck with my uncle to cut them down and the tradition continued after his death with my my uncles, cousins, brother and sometimes, my family joining in on the activities. The week following receipt of my tree, I decorate it with lights and the ornaments I have collected throughout the years: from travels, my minis crafted ones, to the annual additions. This year after the epiphany (the date I normally take my tree down), I took down the ornaments but left the tree up with lights still on. Now you have to realize, this tree was born from the high dessert, mountain climate. It doesn't receive much water as other firs or balsams, from the Pacific Northwest, you'd find at the tree lots. It was still hearty and the needles on the branches would bounce back when I'd squeeze them, plus Coco loved rubbing herself against the lower branches, so I decided I would keep up this lovely reminder up as long as it looked healthy enough to stay up.
It's been just over two months since my last post, and it is truly heart warming to have received questions, emails and texts to find out if there is a new blog post. Initially, I didn't have a lot to write about. I was basically a human veal after surgery confined to my recliner for a few weeks as I healed. When I returned to work, life became quite busy again and I was happily exhausted to be back doing what I love: helping people through fashion. However, as I sit here and type, I realize there has been so much that has happened and still so much more to go.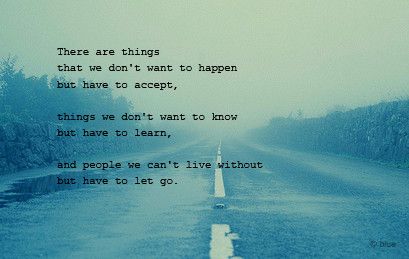 I woke up on Wednesday, March 31st, after not an entirely peaceful sleep, but an uninterrupted one. I was told not to drink or eat anything after midnight with the exception of clear liquids up to 4 hours before surgery. Being a little paranoid of not wanting to asphyxiate myself, I opted for a cup of warm water and sat down to watch mass streaming from St. Patrick's Cathedral in NYC. After, I jumped in the shower and dressed in the outfit I had intentionally set out: my mom's over-sized button up blouse, my new DKNY joggers and a pair of bedazzled mules I had purchased a season before, I semi-patiently waited for Ang. I felt more empowered in this look than I would have been in sweats and flip flops. Ang arrived promptly at 7:30am. My first stop was to go to the X-Ray center. However I wasn't able to make it over to Walgreens the night before for my prescriptions, so I asked if we could stop by first. Unfortunately, they didn't open until 9am. I had been advised to take them with me to my plastic surgeon appointment, so I was a little worried about not having them. We went to my appointment to be injected with radioactive fluid in my left breast for the purpose of finding whether or not the cancer had spread to my lymph nodes. Even though I was about to go under and have my left breast removed, after a conversation with a colleague whom had a double mastectomy two years before, I was much more worried about the pain from this than the surgery itself. As with many of my appointments up until this point, Ang, or any guest, couldn't go in with me. I checked in and sat there. Within a few minutes, I heard my name. The technician politely asked how I was doing, knowing I was going into surgery. Again, I wasn't worried about the surgery but this procedure and I asked how much it hurt (I had been advised that it felt like a hot poker going into your underarm). He coaxed me by saying I might feel a little prick from the needle but he hadn't had received feedback from the other patients that it was very painful. And honestly, it wasn't, so I think it was a different procedure. From that point forward, I decided to take what I hear with a grain of salt because everyone's experiences are different.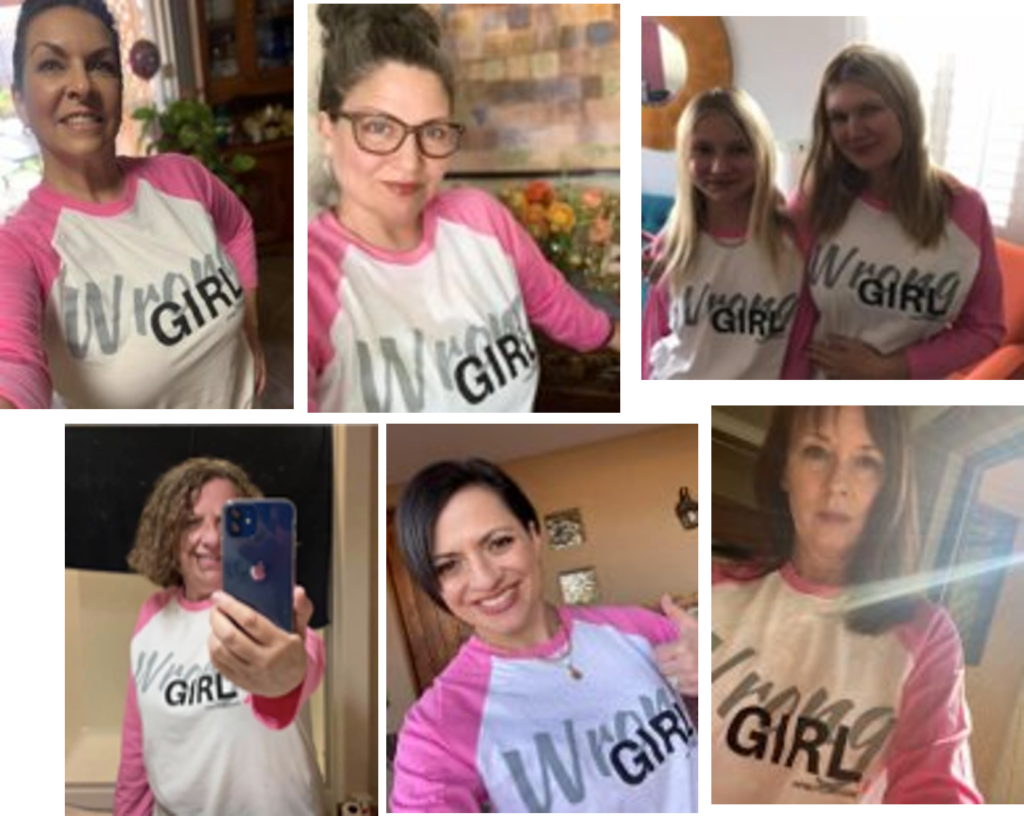 It was only 8:30am and my next appointment was at 10:00am to be marked up for surgery by my plastic surgeon. By this time, SO many messages and posts of support and love were coming through and I felt incredibly blessed.
But still worried about not having my prescriptions, I asked Ang if she could take me back to Walgreens to pick up my items. She obliged, driving from the NE Heights back to Paradise Hills and on to downtown for my appointment (she's kind of saint, but don't tell her, I don't want her head getting TOO big).
We arrived at my plastic surgeon's office and I received a call from my breast surgeon's office asking where I was. I explained what I was doing and they mentioned that my breast surgeon had an opening and was available earlier. I told her I would be there as soon as I could. Luckily, the surgery center was just down the road. Just then, a staff member came in and said thank you for the flowers. Ang looked at me perplexed. I said, "yes, I sent flowers on my surgery day to both surgeons' offices for all the care they have been providing (little did she know when she got home she'd also have flowers waiting for her)". HA! While Ang was able to go in with me to this appointment, to get all the details on the meds and my drains, the surgery center mentioned not having guests join you. However, Ang has a mind of her own. She asked if I would be upset if she went in and of course, my answer was, NO. We made our way in, making stops to be scanned then properly checked in and made our way to the 7th floor of Presbyterian Hospital downtown.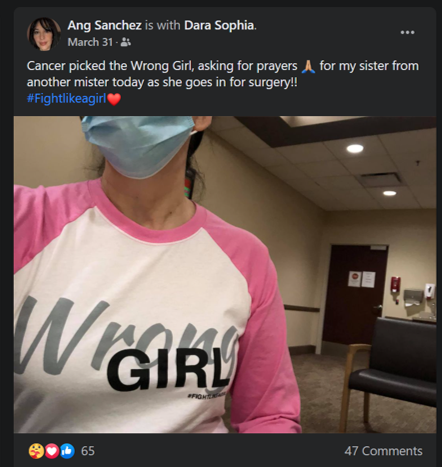 Ang sat in the waiting area, while I filed out the mountain of paperwork that would rival closing papers on a home. Once complete and after Ang received instructions on how she'd be called for pick up and a big hug, a nurse took me back. I walked through the doors to a big open space with beds sectioned off by drapes. I asked is the surgery center, look at other patients like animals in their cages. I was told it was only the pre-op area. I was taken to my bed and asked a slew of questions by one nurse, while another took my vitals. My breast surgeon walked over and we had a cordial conversation. As the nurses, oohed and ahhed over my shoes, Dr. Smith talked about the work I do at Macy's and told them all they should see me. I agreed, but added they would need to wait a month, jokingly. I appreciated her pimping out my services. lol. It was weird. I was not nervous. I was not anxious. I was extremely calm and at peace. It was weird–never in my life have I felt this calm! I changed into my gown and they brought me Cardinal Health socks. That made me smile and I felt comforted. The nurses started talking about the anesthesia and asked about motion sickness. I had been told about the nausea from it so I asked for the patch. They had me fill out additional paperwork and gave me additional instructions for care and placed it behind my ear. The conversation with the anesthesiologist was next. By this time I was cracking jokes with the nurses, and he asked if I had any questions. I think I asked something to the effect, you're going to make sure I wake up, right?!? He laughed. He had an assistant, whom even with a mask on, was quite the looker. So of course I threw my awkward charm on high–hey, I was going into surgery, not dying. I tried following the instructions, but I think I went under quite quickly because I don't remember anything further.
💪🏼💗
Waking hours later, the nurse was asking how I was feeling. Groggy, I think I said, "good". I don't recall if I was dressed or if I dressed myself. She went on to talk about appetite. She said if I wasn't hungry I could sip on broth or if I was, comfort food like mashed potatoes or macaroni and cheese would suffice. I was helped into a wheel chair and rolled out curbside where Angela was waiting for me. With help I climbed into the car with my new body and new appendages secured to me. Keep this in mind for the next few days I was loopy loopy, with the anesthesia, pain meds, muscle relaxer and pain ball affixed to me. I don't remember much. However, I remember this (somewhat). Ang asked how I was doing and if I was hungry. I said YES I want mashed potatoes…oh, and maybe some macaroni and cheese. The power of suggestion. LOL! As she drove west towards my casita. I got on my phone and feverish responded to people who had texted me that morning. It was a simple pink heart and muscle. I was afraid of what I'd type if it was more.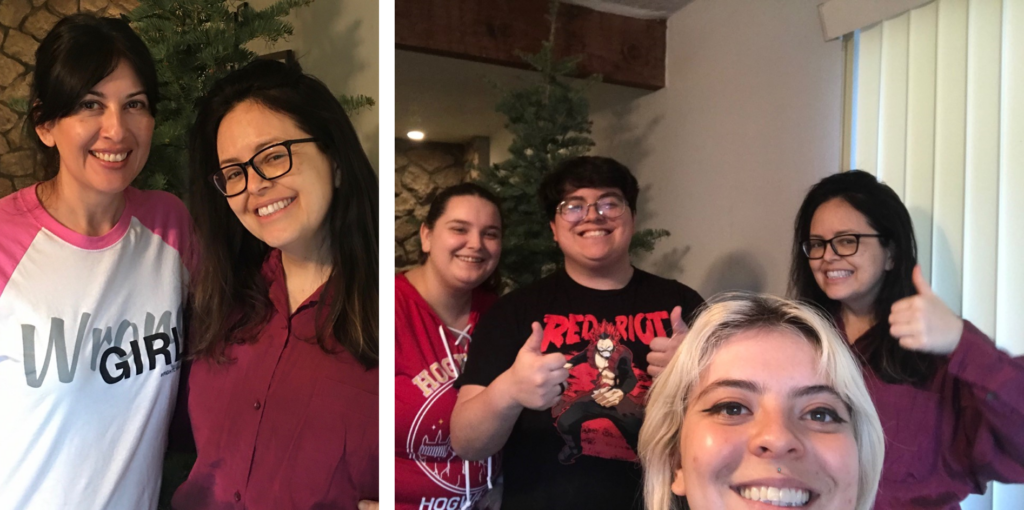 When we arrived at my casita, Brianna was already there ready to help with Coco because she's a happy jumper. As I walked in, I had flowers from her waiting for me. I settled in and shortly there after Cati and Isaiah arrived. My heart was full. I don't remember if I ate right away but I do recall starting my pain meds regimen. We took a few photos and watched I think Friends with Benefits or No Strings Attached. I was out of it. I knew I'd be living on the recliner for the next few weeks because I'm a side sleeper and each of my sides had things coming out of it. Isaiah took Coco for walks while Brianna, who is studying to be a nurse, and Cati took care of me. Ang left when she felt I was settled in.
The next day, I had a follow up appointment with my plastic surgeon. Dr. Chan took a look at everything and said I was healing well. She asked about my drains and pain level. She mentioned the pain ball and how it would provide targeted, time-released medication. She informed me that once it was collapsed, 3-4 days later. I could come back in for her to take it out (my next scheduled appointment was a week later) or I could pull it the catheter myself (I almost passed out thinking about it). We left there and I asked if Cati she would take me to drop off a few Wrong Girl tees that I wasn't able to get out before my surgery. It was Good Friday and there were a few things I wanted to get to prepare for Easter so we also stopped by the grocery store. I was still in a fog but gratefully not in pain…just feeling awkward. Clothing is a weird concept when you are wearing sports bra that feels more like a bullet proof vest and have drains and a pain ball hanging off of you. FASHION POINT: Free People was my go to during this time. Their flowy garments saved the day and hid things quite well. I was feeling tired but glad to get out. We returned home and then something really bad happened.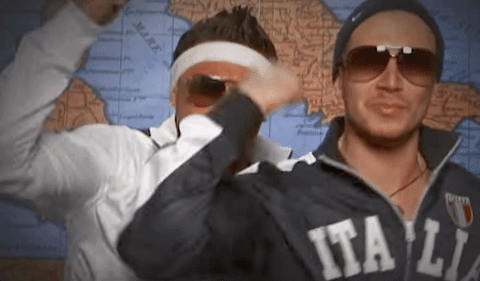 Cati flipped on the TV and opened up Hulu. She opted to put on Jersey Shore. I fell in and out of sleep while she binged, only to wake and become addicted to the mindless rubbish. For the next 4 weeks, I was an addict watching all 6 original seasons, then tracking down the Family Vacation season 1 and 2, and finally making Isaiah sign up for MTV so I could watch the last season that wasn't available on Hulu. I know riddiculousness–YEAH BUDDY!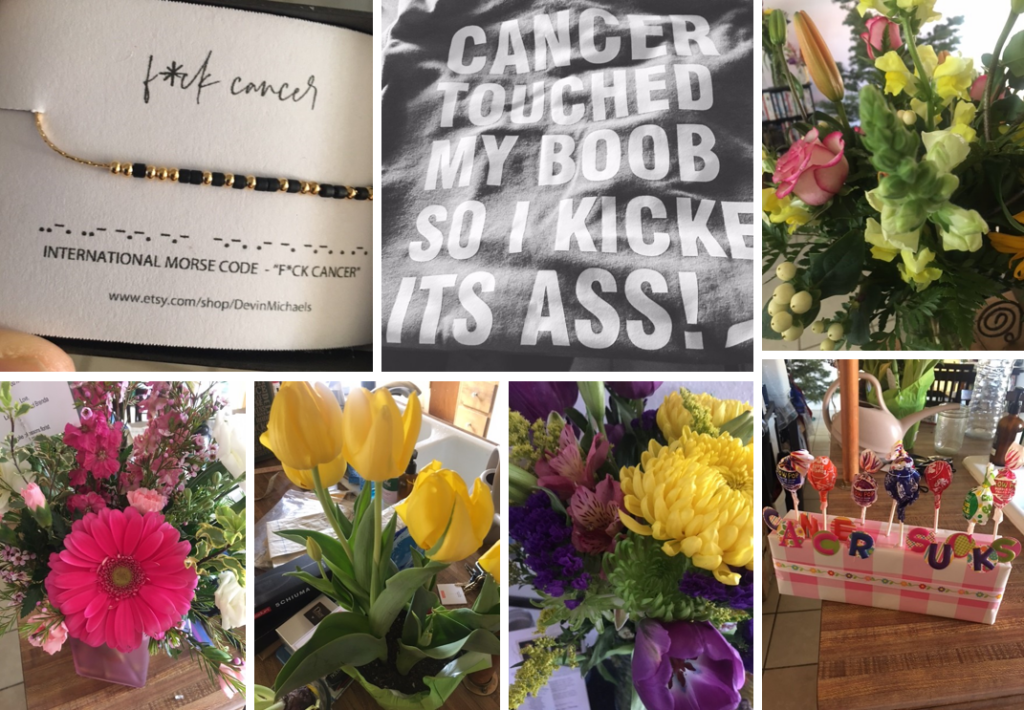 "May the flowers remind us why the rain was necessary" – Xan Oku
Cati stayed with me through Saturday, sleeping on the couch next to me instead of my bed. Isaiah and Brianna took over. Friends were sending flowers, edible arrangements, warrior gifts and food. I felt the immense love and support. My house was filled with flowers and smelt so good. I planned to wake up on Easter Sunday and make this incredible meal for my minis: quiche, chicken salad sandwiches on croissants, roasted veggies, salad and a lemon tart, but repetitive motion was not my friend, so we cooked that day family-style I became the director and they became my sous chefs. We had a lovely meal and watched more mindless or comedic tv.
After they left, life kind of turned into the movie, Groundhog Day.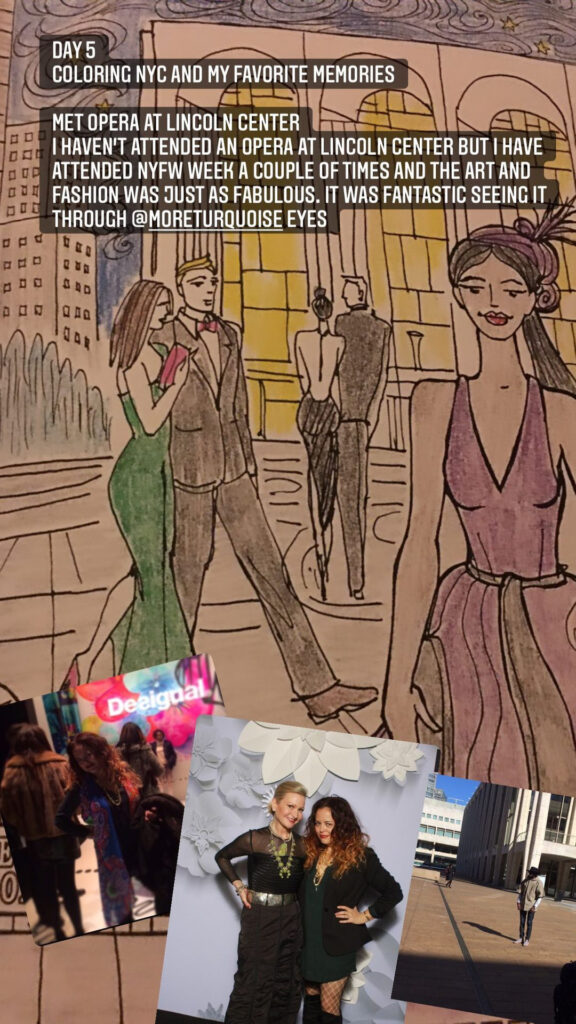 I slept somewhat uncomfortably in my recliner during the night. Watching mass in the morning while my aunt Lisa stopped by daily to walk Coco. I'd get up, take my daily regimen of medication and supplements, clean out my drains, take sponge baths until I could finally take one on my own, watch mindless tv, read, write thank you's or color in my NYC coloring book, until the afternoon when Isaiah would come by to walk Coco, check on me and leave. Because I was unable to drive my only outings were to doctor appointments, so if my chauffeur had time after, I was SUPER excited to do things like go to Trader Joe's.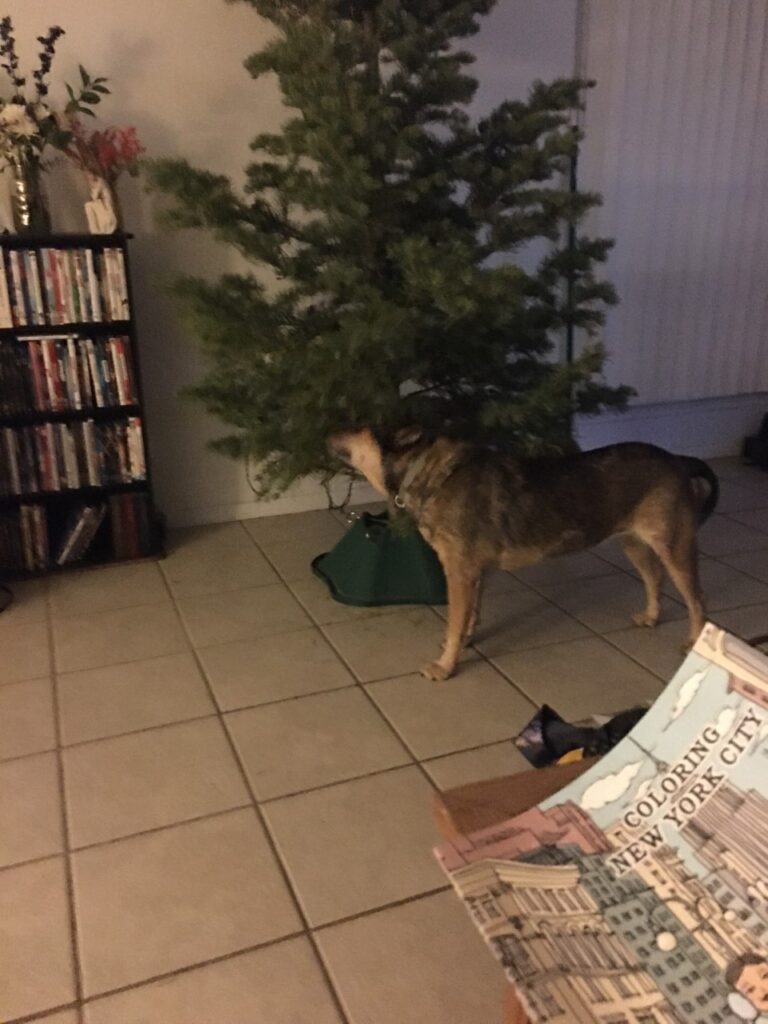 As I sat in my recliner, I would look at the tree and really noticed how crooked it was in its stand. I also noticed something else quite wonderful. I noticed how stubborn it was. Months ago it was given its fate, to decorate someone's home temporarily and I know how eccentric I look (I've had a number of friends and family ask if they could help me take it down). But there it was still vibrant forest green and providing comfort to Coco as she used the bottom branches to rub against. There were a few needles that would fall but it was still holding on, drinking the water in its base. It reminded me that we are stronger than we think we are.
Four days had passed, and my pain ball had imploded. I could make an appointment to have it removed. I could ask Briana, who is training for just this type of situation, to remove it. It was Monday night and I really wanted to sleep on my preferential right side, so I went to the bathroom took a deep breath and started to remove the dressings covering the insertion point. What I found when I took them off that their were two catheters and I reminded myself not to pass out, that I could do this. I started with the first. I took an alcohol pad cleaned the area and started pulling out the cord. It kept going and going for about 12 inches. Then, I realized I was alone and if I passed out, no one would find me until the morning. LOL! I sat on the toilet took deep breaths and let the blood rush back to my head and then started on the second. They were out and I realized I'm She-ra master of the universe! I slept much better that night.
A few days later, was another follow up with my plastic surgeon and my breast surgeon. I was hoping it was good news from my breast surgeon as the pathology would hopefully be back. Cati wanted to join me and Brianna offered to drive, so I was with my girls. Ang really wanted to take me to the appointments but had a big project for work. First was the visit with Dr. Smith, we arrived and I checked in while the girls sat in the lobby. The staff took my vitals. I waited for Dr. Smith on the exam bed. She examined my surgery site and said I was healing well. After the exam, we went into a consultation room so she could go over the results. She stated the tumor removed was approximately 5cm. There was a second tumor that was much smaller. It was also my understanding at the time that the lymph nodes were clear, but later found out that two had nanoscopic amounts of cancer in them. She then went on to say my margins were negative. Not knowing what this meant I asked…which she explained that the tissue around the tumor was clear from cancer cells. She asked when my next oncologist appointment was and said she'd see me in a year. I was in shock and hadn't realized how much I was sweating until I got up from my seat. She sent me out with a copy of my pathology report. I walked out on cloud nine, down the hall to the three faces anxiously waiting for me. There were KK, Ang and Brianna. Ang had taken her lunch break to be there when I got the news. I told them. Ang cried which made me cry. We all hugged and praised God. Ang left and we headed out to the next appointment.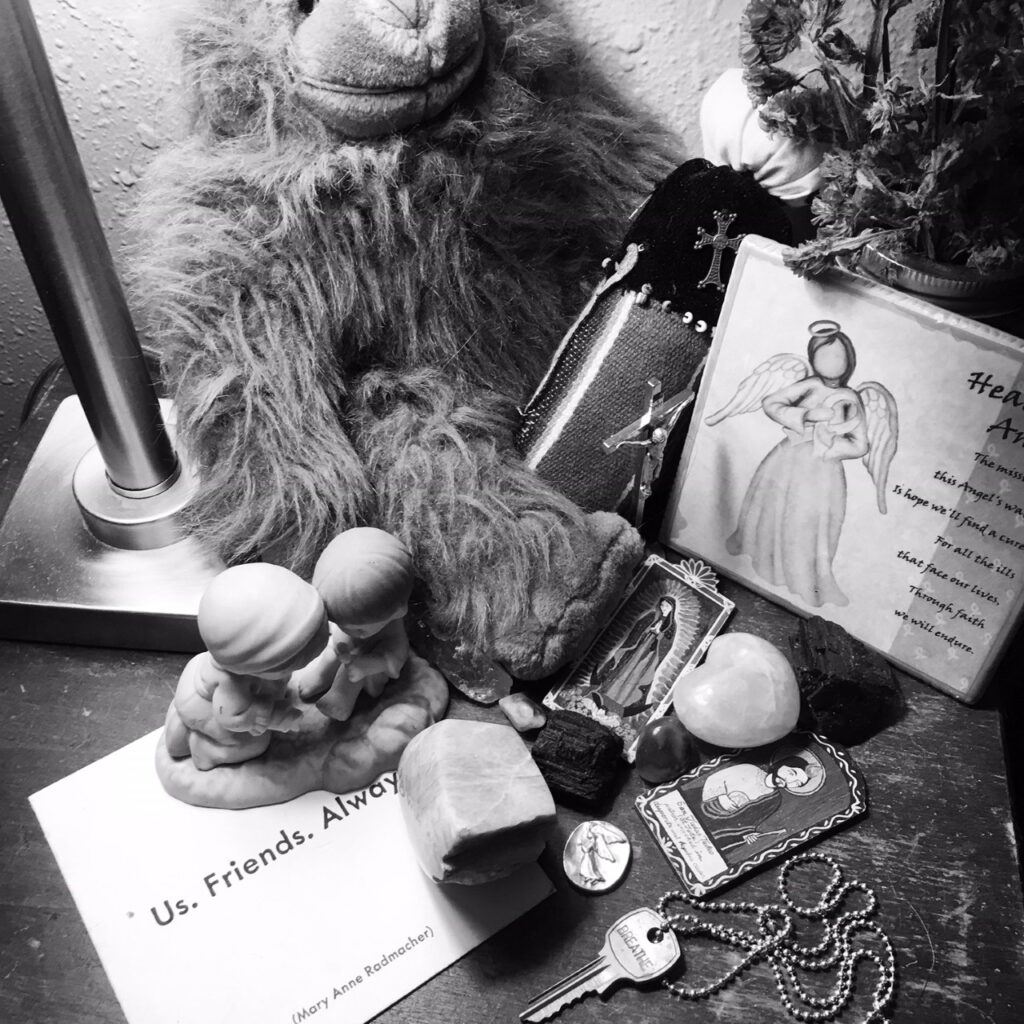 I sat in the backseat and explained to the girls where my plastic surgeon's office was. It was kind of tricky so I instructed Brianna to exit at MLK, go under the overpass, and then head north on Oak. I know we were all full of emotion but as I looked up from my phone, I saw a car coming right at us unable to stop. It hit the front passenger side. Luckily while we were all jolted a bit, no one was hurt. The driver at the car got out and started shouting at us and of course my KK, who doesn't take anything from anyone, started shouting back saying, "put your mask on and get back in your car". I called my doctor's office and explained that we had just been in an accident and asked if I needed to reschedule. They said it was up to me, so I responded I'd let them know after the police came. The ambulance was first on the scene checking on everyone. We were fine. Brianna was mortified asking if I was okay. I explained I was and reminded her it was an accident. Her mom actually worked right down the road and was able to arrive and comfort her as mom's do. After we completed the police report, her mom switched cars with us and we went on to my appointment. It was quite an exciting day. Dr. Chan checked me out. I explained I pulled out my own pain ball…hey, I deserve a gold star for that. I shared my pathology report and my drains schedule. She said I looked good and sent me on my merry way.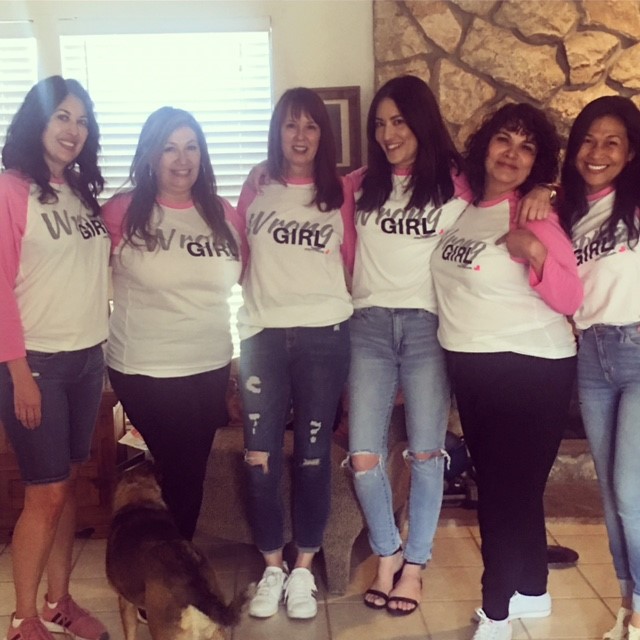 Friends started to come over to visit. Bringing meals and much needed conversation and laughter. I still looked funky so I really wasn't up for going out. One night, my fellow breast cancer warrior friend, was sharing her own journey and that was helpful, but there was one comment in particular that stood out. She said when she was in the midst of her battle another friend of hers, who had completed her treatment told her, while it doesn't feel like it today, there will be a day you don't think of cancer. She has passed that point and said she knows I will get there too. All the wonderful support I was receiving was mind blowing. I heard from people I hadn't spoken to in years. I heard from friends from across the country. You have no idea the power a simple text message has.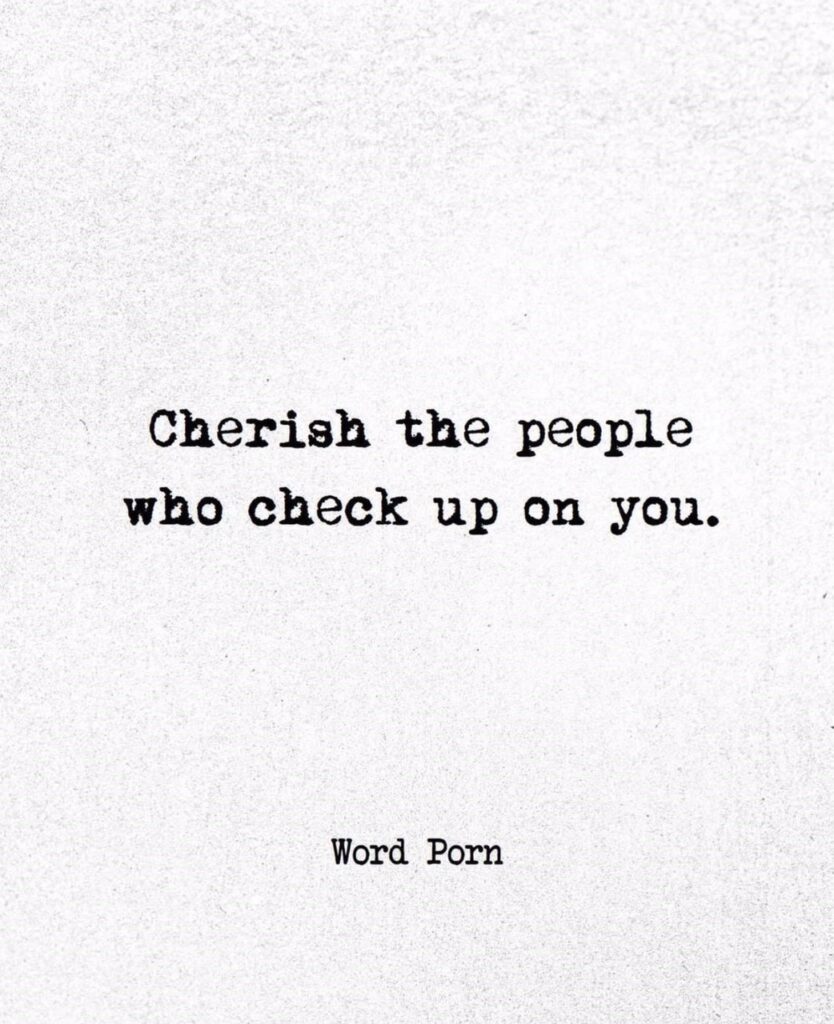 The next week was my follow up oncology appointment with Dr. Palacio Cardenas. It was at NM Cancer Center and they did not allow guests, so my SIL, Yvette, volunteered to take me. I felt bad that she had to wait in the car during my appointment. I went in and Dr. Palacio pulled up my pathology report and shared the data found from major collaborative research, MindACT. She informed me that based on my pathology, my age and genetic testing, I would fall within the category of 5% that the cancer could return if I did nothing further. That sounded like pretty good odds to me. She gave me a copy of the synopsis of the research to take home. I asked about hormone therapy because I was kind of confused when she mentioned I should do radiation. She suggested I talk to a radiation oncologist. I left there feeling a little perplexed after my appointment. Yvette was off that day and asked if I wanted to go have lunch.
This experience has taught me a couple of things. First, what did a layperson do before Google? I've searched more terms, clinical trials and research more in the first few months of this year than I have in the past 5 years combined. And second, it really teaches you what is important. While I've understood for decades the fragility of life, but I've really found the importance of being present. While I was sharing my story, I was learning about the journeys everyone else was experiencing. Everything from their own cancer journeys, caring for aging parents, traumatic events, family disconnects…everything good, bad and everything. That has been the biggest blessing. Because I have shared my journey with you, you have felt comfortable opening up and sharing your own journeys with me. Thank you for sharing with me! It added to my prayers and to my deep care. Lunch with Yvette was filled with laughter and conversation and followed up with flower and goodie shopping at Trader Joe's.
The days passed slower than I had hoped. I started walking more. I started doing more chores and trying to get back into a normal schedule. Fortunately, the Wrong Girl tee was in it's 2nd campaign so that kept me busy packing and sending tees across the country It was my last week back and had appointments with my plastic surgeon, oncologist and radiation oncologist before returning to work that weekend. My plastic surgeon removed my drains and informed me the next step was to start filling my expander with saline. Again the girl who hates needles dreaded seeing the syringe with the 4″ needle. And if I chose to do radiation, the plan was to overfill the expander because it would shrink during that treatment.
My next appointments were duo appointments at the cancer center. First with my oncologist, then an hour break before my radiation oncologist appointment. Again the center wasn't open up to guests joining me, so I checked in, the team took my vitals and then I went into the examination room and waited for Dr. Palacio. Honestly, I don't remember the first part of our conversation. She started talking about wanting to send the tissue sample to the pathology center she preferred in Europe but unfortunately, there wanted enough left after the center that Dr. Smith had used. Then she started talking about chemotherapy and I think time froze in that moment. I was in shock because I hadn't considered chemo and I started crying (I blamed it on my hormones). I felt like a brick wall had fallen on me. Then she asked me something that left me mind-boggled. She asked if I had a support system, and I thought about the past four months and the INCREDIBLE loving support I had received and I blurted out, "YES! But the cancer center protocols don't allow anyone to join me for this appointment." I couldn't stop crying which sucked. She stated she was going to refer me for a second opinion and she was going to print the materials on the chemotherapy she was wanted to prescribe. She told me to see if I could see the radiation oncologist earlier.
I walked down the hall, with my face swollen and red. I checked in with Dr. Guo's team and they asked me to wait in the sitting area as they tried to see if she was available. I took out the book I was reading, "Becoming" by Michelle Obama. I figured that would help me pass the time and get my mind off things. Not so much. I happened to start reading the section where she talks about her college friend dying from cancer and the water works started again. At the same time, the receptionist came over and said they couldn't track her down, thinking she was at lunch. I had an hour break and she suggested I get some lunch. I wasn't hungry so instead I went to Trader Joe's and bought flowers.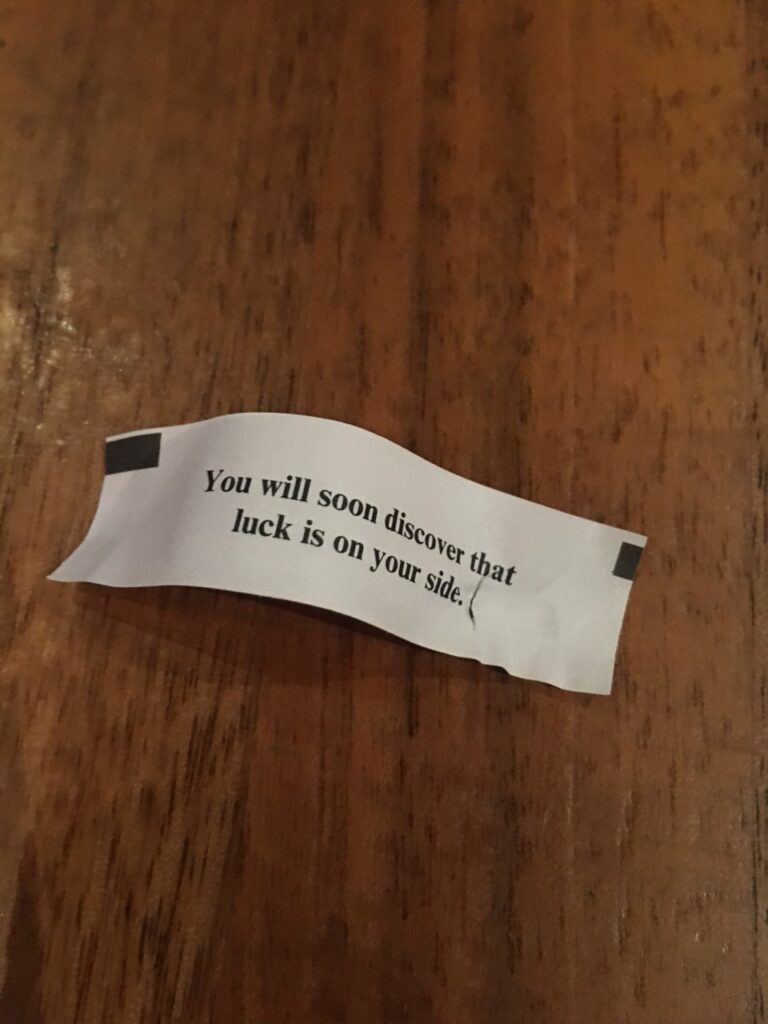 I returned and she talked about the process but we couldn't start talking about the plan because it would depend on whether or not I would be doing chemo. But she did talk about a time frame and if I did chemo it would be 12 weeks with another 6 weeks of radiation. I returned to work the next day and it was a wonderful escape. I took it slow because my body was not ready for all the standing, walking, and carrying, I'd I have to do. I was also so grateful to see the response of my return from colleagues and clients. The best comment I received was from my colleague when she said, "I missed your laughter on the floor." My days were filled and I was happily exhausted.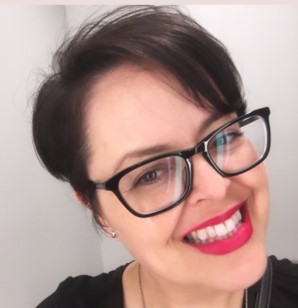 I decided to cut my hair, SHORT. I hadn't cut it this short since I was in the sixth grade. I was getting tired of it and figured if I did opt for chemo it would be less I'd have to deal with. I figured I needed a new, easy breezy look.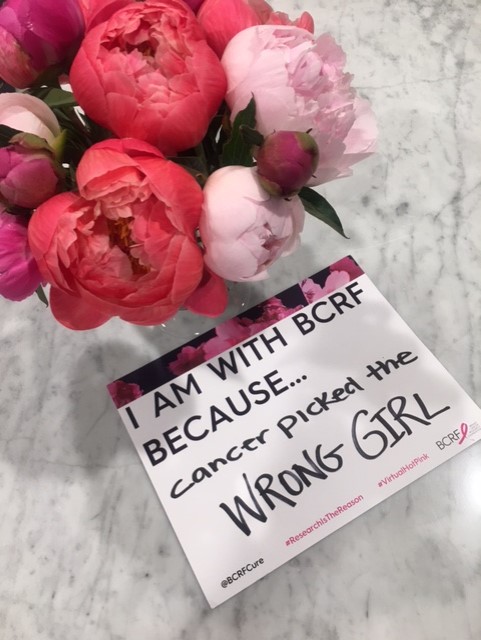 A few weeks before I left for surgery, I received an email from Macy's Corporate Giving liaison inviting me to attend the Breast Cancer Research Foundation virtual gala. She did not not know of my recent diagnosis. I was invited because of the work I do in the local community. I responded with my gratitude and shared my story. A few weeks after my return, I received an email from the BCRF events director asking for my address to send out the package. I responded and also included a note saying how honored I was and that I was on my own breast cancer journey. I was surprised when he responded asking if I needed resources or services near me, I could always reach out. I took my shot and asked about clinical trials or research supported by the foundation related to hormone therapy vs. chemotherapy. I was floored when he connected me to their Chief Scientific Officer. We connected a few days later and she talked about the research they supported recently. She asked about my diagnosis and my genetic testing. It was super helpful and perfect timing as it was a few days before my second opinion appointment.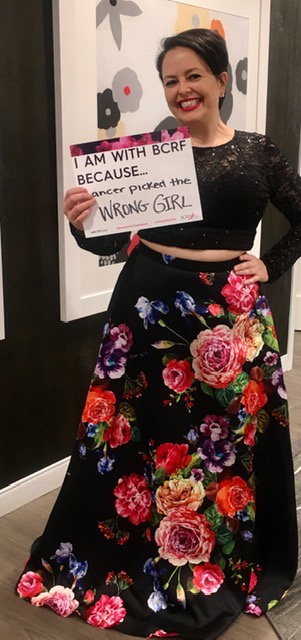 The next day was the gala. I had fun on social media posting a few different looks and asking for audience participation. I attended the gala from home. Elizabeth Hurley hosted. Broadway cast members performed, as well as Sir Elton John. I cried as I heard about the money Macy's raised supported 17 researchers and sat back listened (because unfortunately, my mic and video didn't work…technology hates me) to Macy's leadership at our virtual table talk.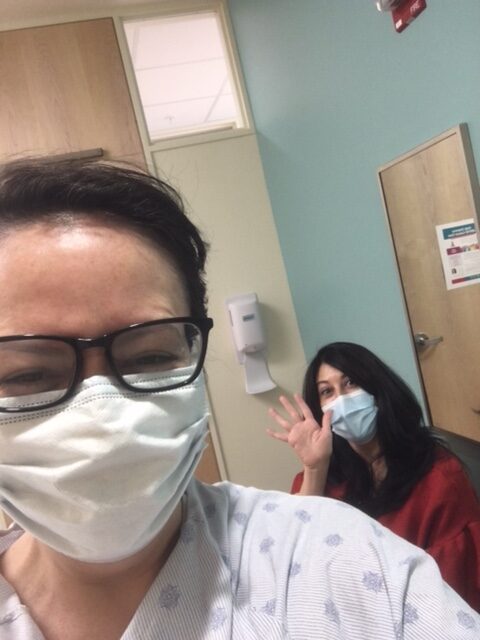 I woke the following morning uneasy to see what the second oncologist would have to say. Ang wanted to attend with me, so we decided to meet at UNM Cancer Center. Another massive center, we kind of got lost. Tagged everywhere we went, we were finally taken back and my vitals were taken. The nurse took me into the exam room and asked me to undress and put on the medical gown. I thought it was only a consult but okay. The doctor came in a few minutes later with a student…it is a learning hospital. He examined my breast and lymph nodes and looked for swelling else where. Then I changed back for our chat. He started by asking what I understood of my prognosis. I told him I understood that I was in this gray area. My clear genetic testing and microscopic lymph node findings helpful for me were but the size of my tumor and the fact that I was postmenopausal were my detriment in a clear treatment path. He agreed. He went on to talk about the MINDACT study and where I fell. Then on to talk about the chemotherapy my oncologist was wanting to prescribe and the side affects and the other chemotherapy option. He took note when I mentioned I was on Tamoxifen. He kept saying I was 49 and for a moment I was questioning myself on how old I was until a point where I had to ask for clarification. I said, "I don't know if this makes a difference but I'm only 47". He said, "no". Then came time for his opinion. Professionally he said 50/50 he would prescribe chemotherapy for my case. When Ang asked if he were me, would he personally do chemo, he said no because the side effects outweighed the benefit I would get. I asked about radiation and he said 100% he'd do that.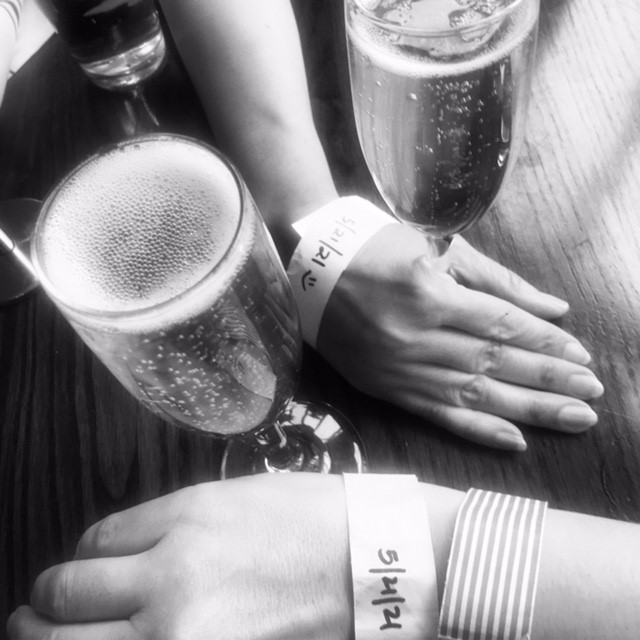 So I'm back to 47 shades of gray. Here is where I'm at today. My oncologist appointment is June 7th. That's where I decide next steps. It's a lot. But I know whatever I do, I won't have any regrets. I have too much living to do. And as the world is opening up again, I've received invites to NYC, London, Paris, Milan and Tokyo fashion weeks. I did find out, that I didn't make it to the next season of Project Runway. Honestly this year isn't the right time. I have however have so many ideas of designs that are easy to wear but still beautiful, because I found that there isn't much out there for women after surgery.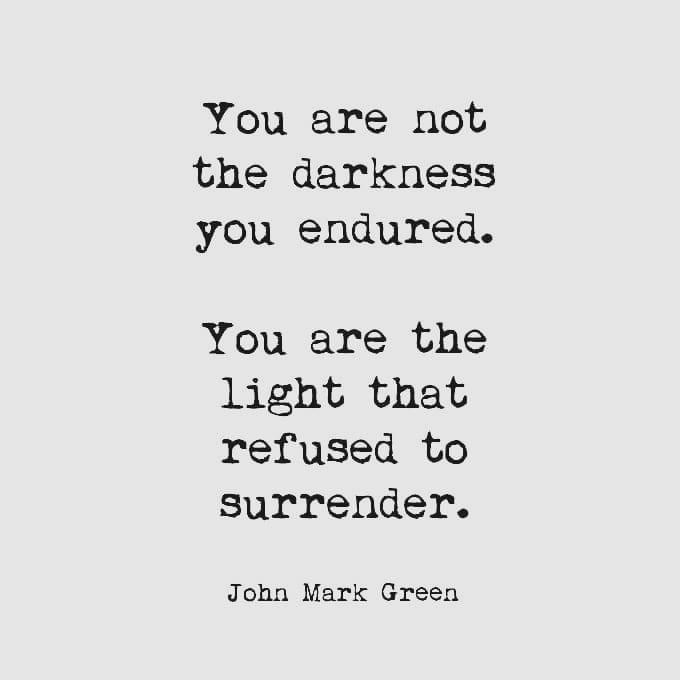 Through this all, I know I am incredibly blessed and thankful for my medical teams, my family and my wonderful friends. I am grateful for the health insurance I have and being able to return to work I enjoy. If I refer you here, when you ask where I'm at, it's not because I don't want to tell you. It just takes a toll some days so please keep that into consideration. I finally took down the tree today. It gave me so much joy and peace and comfort to Coco, but it was time. I appreciated the almost 7 months it provided. Never underestimate what comes from Northern New Mexico…it will always surprise you.
Finally, if you missed out on the Wrong Girl Campaign and want to get your baseball tee, by request I'm starting a third campaign. Go to: www.HopelessCauseAtelier.com/Shop to find out how.
With light and love,
Dara Sophia Romero