I was reminded this week, after seeing a very adorable photo, of a very poignant moment in my childhood. I was in the first grade when a parent came in and provided a special treat to the class. She volunteered to paint our faces. I remember everyone being so excited by this. All the girls were having their faces painted like princesses with rosey cheeks, red lips and blue lids. It came to my turn and mine seemed to take longer. When the mirror was lifted, so I could see the finished product, I saw a white face, red lip and black star around my eye. My face immediately fell because I didn't understand why I couldn't be a princess, but instead I was the starchild (Paul Stanley's rock-n-roll character from KISS). I had to ask. The answer has stayed with me until this day. She said, "you aren't a princess; you're a rockstar."
I've thought about it several times throughout my life (some may call it an adverse childhood experience…I call it enlightenment…lol, really). But as I've had a little time to really think about it, I had an epiphany of sorts. Princesses have everything handed to them when they are born. They expect everything to be given to them as part of their reign. They are born or married into their title. Yet how many stories have you read and seen about the princess running away from her life?
Now the rockstar… The rockstar on the other hand has created her life, constantly growing from what she's learned about herself and the world around her, living sometimes unconventionally and testing those boundaries. The rockstar doesn't always make the right decisions and sometimes royally fucks shit up, but if she is true to herself, she shakes it off, apologies when necessary and then comes out with her next hit. She lives from a place within her soul, raw, pure and true, looking at the world around her to see how she can add beauty to it through her creations. The rockstar doesn't sit in her ivory tower waiting for her prince to come.
Earlier in the week, I was provided the opportunity to return to Macy's. I have been looking forward to this moment for two months, and while excited, I was also apprehensive. Could I ensure my health and safety and those around me? It's been over three months that I've been able to hug my gram and aunt only seeing them from a distance. I know going back into the public this would prolong it even more. I've seen the videos and news segments on the company and the protocols they have implemented, I feel good about my company, but I've also seen how the act of wearing a mask or not wearing has become of "a violation your freedoms and constitutional rights" by some and for some the extreme of it's my body/my right, comparing it to abortion. I think to myself, "do you think this is a joke?!?" Maybe these people have not been impacted. Personally, my uncle was hospitalized with COVID-19. Thank God he recovered, returned home, and the rest of his family wasn't affected. However, I've also heard from others whose loved ones weren't that lucky.
Then there are those that have compared the disease to the flu and how the flu has killed many more people, then I saw a post by someone I completely respect. He stated, "Lethality over time overlayed with society's response. <flu statistics> 80k over 24 months with everyone going about their lives. <Covid-19 statistics> 100k over 5 months with the country on lock down, travel stopped, public gatherings halted." via Alex Flores.
And I understand the impact to the economy. I have been blessed to have qualified for unemployment (something I have never used before), had my medical insurance paid for by Macy's through the end of June, and not have many bills. I've had past experience of living paycheck-to-paycheck and working with the working poor so I empathize with those small business owners or self-employed who have been devastated economically during this time. However I commend the governor of New Mexico, who is thoughtfully opening up the state. We don't know what this virus will do yet I'm happy she is erring on the side of safety. Because I have been blessed, I have created a balance of supporting my community by purchasing products from small businesses and local restaurants. However because I also wanted to have a job (that I love) to return to, I also purchased from Macy's during my time at home.
It kills me every time someone posts, shop local only…because corporations will come through this but small businesses won't. I believe, and have been an advocate for many years, that you should always be supporting local and small….but you should be doing it every day, not just during this pandemic. To say that larger entities will be fine, just isn't true (ie: Pier 1, JC Penney, Neiman Marcus…). I found out that about Nishi closing in NYC. 😔This East meets West Italian fusion restaurant was my introduction to Momofuku back in February 2019. I had an incredible dinner filled with mouth watering pasta (keto cheat day) and lustful wine pairing, laughter and conversation. When I visited NYC, this past February, I walked right by it one day and thought about that night, but also thought I needed to go back. Unfortunately, that won't be a possibility.
I was taken back to that post www.HopelessCauseAtelier.com/I-needed-a-fix. I had tried to order that wine, but had no luck so I opted to reach out to the winery, what I found was an incredible connection. I wrote an email stating:
Cheers!
I hope this finds you and yours healthy and safe. I am writing today because I fell in love with the Arbe Garbe 2015 at Momofuku's Nishi pasta pairing dinner back in February 2019…so much so that I wrote about it. "The third round stopped me in my tracks. The risotto melted on my tongue with its richness, but even more so I fell in lust with the wine (if you can lust an inanimate object). The aroma was so delicate, floral and honestly, seductive. I kind of wanted to dip my finger in it and rub it behind my ear, but I refrained. As I sipped the wine, it was buttery, crisp and delicious. The vine came from Sonoma, but had roots in Italy. I constantly brought the wine glass up to my nose just to inhale its aroma. We continued the evening talking, laughing and learning about the food and wine presented to us. I told him I needed to walk after and asked if he had time to go get a drink. Before we left, he gifted a bottle of the Arbe Garbe." ‪
A few weeks ago, I had attempted to order a few bottles of the 2018, but it seems you don't ship to New Mexico. Today, I found out that Momofuku is shuttering the Nishi location in Chelsea. That and missing NYC something fierce, I craved your wine even more. If it's not possible to ship to NM, where I can find your wines?
I wasn't expecting such a thoughtful response.
Hello Dara Sophia,
Thank you for your beautiful message.
I tried to answer earlier, but decided to click on your link first so I got sidetracked and tripped out on your blog for a few hours!
A few lifetimes ago I have been in fashion retail and considered going into fashion design myself. Life played out differently for me, but my passion for fashion still persists.
I absolutely love your description of the Arbe Garbe 2015, I would say one of the best I've ever read, including acclaimed wine writers.
We don't ship to NM because we don't have a lot of following there so far. For this time, please go ahead and place your order. Keep shining!
I will be receiving the wine this week. I will be saving it until the time I can enjoy it with others. This exchange reminded me of the importance of connection. Since, I can't see most of my loved ones I have found other ways to let them know I'm thinking of them. Whether it's through text messaging, social media, drive by parades, socially distant long walks, picnics, hikes and Friday Fundays, baking and delivering or having gifts delivered to them. I have tried to keep in contact one way or another with my friends and family all over the world. However it's been hard not to physically hug and touch.
So after two months (or 64 days), this Friday I returned to my role at Macy's. What I've learned during this time…
While I LOVE my solitude, I NEED my people…like the air I breathe. Not being able to hug, touch, and show them my smile is not being human.
I LOVE to cook, bake, experiment….CREATE. This is my happy place. I now understand why my grandma hums as she cooks. I like trying new things and what I LOVE most is seeing the eyes, of the people I cook for, roll back in enjoyment.
After so many recent let-downs, I could not find my enjoyment in fashion design until I saw the smile on my dear heart's face when we had her graduation dress fitting this week, and I received requests from two admired photographers, who wanted to collaborate…then all my sadness from not moving forward with Project Runway and Paris Fashion Week went away. Poof! 💜 While life won't always give you what you want, it will give you what you need (thanks Rolling Stones).
How much I LOVE NYC and still want to move there, even after everything.
We are all one crisis away from ultimate destruction and discovery.
When facing mountains that test your stamina, commitment and fortitude, if you have the right mindset and people on your team, you will enjoy the beautiful view from the top.
There is balance in everything…if you love greasy fast food French Fries, don't let someone shame you, if you've been blessed during this time, help your neighbors, support those who need you in whatever way you can.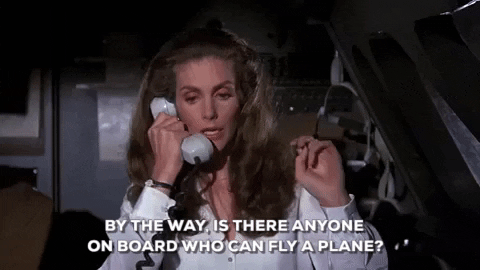 Enjoy moments with the people you love…laugh wholeheartedly, cry, tell stories of the past, make plans for the future and stick to them life is TOO SHORT.
Be surrounded by beauty, music, kindness and big dreams and not the ugliness that is SO sensationalized these days. You never know who you are inspiring.
That I have free will and while I don't like to be told what to do, sometimes you've got to go beyond yourself and think of others (even when you can't breathe, that breath fogs your glasses, and the straps hurt your ears).
While the future is uncertain, I don't have time to waste on worry or fret. Life will throw obstacles in your way, things may not work out as you hope, plans may change, but don't give up on you and your ability. Those obstacles will help you work harder, better, stronger.
That I AM A ROCKSTAR!!
My first day back, totally kicked my butt. I don't know that life will return to what it used to be, but I am okay with what I can be. La vita è un dono
I've always been one to take risks, even when I didn't think I was. I've believed in pulling up my own seat to the table if there wasn't one carved out for me. I believe in the power I have to create the world I want to see and the voice to share that vision with others while caring and supporting their needs. I am going forward on this Memorial Day with this reminder.
Be a rockstar, go forward doing what you believe in and do what is right, not what you think you are entitled to (I'll save the story of the soldier for another day).
With light and love,
Dara Sophia