Have you read the book and/or watched the movie, "Eat. Pray. Love."? I think I've asked you this before. Well, the reason I am asking is because words have been swimming around my head like Russell Crowe in "A Beautiful Mind".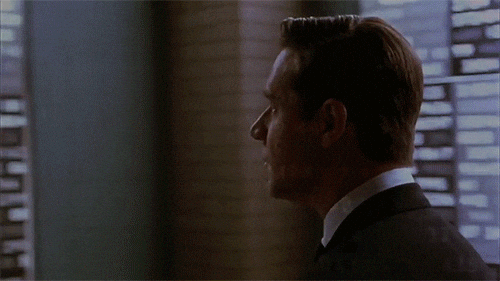 They are not words to define the places I've visited or my own personal word (I really don't know what my word would be), like Elizabeth Gilbert's, "attraveriamo" (translated to let's cross over). But I do believe as she said,
"if you are truly to regard everything that happens to you on that journey as a clue, and if you accept everyone you meet along the way as a teacher, and if you are prepared, most of all, to face and forgive some very difficult realities about yourself then the truth will not be withheld from you."
The first word began a few weeks ago as I started to reflect on the memorial anniversary for my mom.
LEGACY
As a member of the steering committee for the Ida Romero Memorial Scholarship, we had recently made three more scholarship awards to very deserving students. Around the same time, I was at a meeting and a woman approached me, saying I looked familiar. She asked where I worked and other clarifying questions. As we spoke, we realized it wasn't me but my smile she recognized. She was a past recipient of my mom's scholarship. She spoke about the impact the small allotment did to help her over come an obstacle to realizing her goal of higher education. This really had me pondering the question, "what will be your legacy?" It was twenty-three years ago on June 22nd, my mom succumbed to cancer. Within weeks of her death, her friends & colleagues at the University of New Mexico set up a memorial scholarship in her name.
When she returned to school, in the early 1980's with two small children & recently divorced, she worked in Financial Aid and continued to work there through her undergrad and master degrees, until becoming the director of the department. She knew the importance of higher ED, the barriers that students face, how that leads to dropping out and not achieving that goal. Since its inception, The Ida Romero Memorial Scholarship fund has provided over 80 scholarships to diverse recipients who just needed a little boost to help them over an obstacle in their way, one like the woman I recently met, who is flourishing in her career. What a wonderful legacy that lives on through others. I will work non-stop to ensure my mom's legacy continues for all those seek a degree. I also love that I am recognized by her smile. We all have the ability to impact someone. What will be your legacy?
FEAR
Early in the morning on June 24th, the air was dry and I began to cough. Knowing that the company I was staying with had a busy day ahead and I didn't want to wake them, so I began to cough into my pillow. This is was an innate response to what I had learned as a child…even in my subconscious. As a small child when I was sick and would cough in my sleep, a voice would yell from across my home, "SHUT UP!" I had been classically conditioned by fear of upsetting others by my uncontrollable actions.
FEAR. It can be debilitating. It prevents you from experiences that can be life changing. It takes your voice from what needs to be said. It's a monster that you alone fuel.
I've feared when are things are going too well, that the other shoe will drop. I've feared, being bigger than myself so I play small. I've feared relationships, no matter the intimacy level, so I don't say what I feel, pull back, and run.
A few years ago, a friend of mine, who is also an incredible photographer asked if I'd consider doing a boudoir shoot. This was so out of my comfort zone, but at the time I needed to get outside myself. It was one of the most incredible experiences I've experienced. I set aside my fear and let her guide me through the process. I felt incredibly empowered and beautiful in my own skin. I happily share my photos when anyone asks about the experience.
I stumbled across this image I created a few years ago. I needed the reminder that day. What was interesting to me, when I posted it on my private IG account, was that I felt like it was met with some resistance.  It was one of my most vulnerable shots. I spoke about my fear and vulnerability yet only a few really got it. I'm sure there were those out there who didn't read the caption or were thinking why are you posting this image, I'm not going to like it. I didn't do it for the likes. I did it to empower myself to overcome the fear that, I am raw and vulnerable but still can overcome. I had paired it with the lyrics from Fear by Blue October:

'Cause fear in itself
Will reel you in and spit you out
Over and over again
Believe in yourself
And you will walk
Now, fear in itself
Will use you up and break you down
Like you were never enough
Yeah, I used to fall, now I get back up
The beauty is
I'm learning how to face my beast
Starting now to find some peace
Set myself free, yeah.
Today, when I come across something that takes me out of my comfort zone, I am grateful for the experience because I know it will help me grow and it is leading me on the path new experiences and relationships…I'm leveling up and facing it head on. I still feel all the feels, because I'm human, but I now hush them, and remind myself that I haven't come this far to only come this far. Thank you Erin for taking me out of my comfort zone.
WORTH
Early this week, I met a friend for some catch up time. As we always do, we talked about life, work and passion projects. As a sage woman, she challenged me on a couple of fronts: the first, a relationship and trying to find understanding my role in it and the second, exerting my worth within my craft. That same night I woke in the wee hours to an epiphany of sorts. I had to address my value and setting some boundaries. The morning I overcame my fear of rocking the boat, I received the following email message from an online page I subscribe to. It is titled, Worth, by Madison Taylor. It read:
"Your worth is not a product of your intelligence, your talent, your looks, or how much you have accomplished.

Though much of who and what we are changes as we journey through life, our inherent worth remains constant. While the term self-worth is often used interchangeably with self-esteem, the two qualities are inherently different. Self-esteem is the measure of how you feel about yourself at a given moment in time. Your worth, however, is not a product of your intelligence, your talent, your looks, your good works, or how much you have accomplished. Rather it is immeasurable and unchanging manifestation of your eternal and infinite oneness with the universe. It represents the cornerstone of the dual foundations of optimism and self-belief. Your worth cannot be taken from you or damaged by life's rigors, yet it can easily be forgotten or even actively ignored. By regularly acknowledging your self-worth, you can ensure that you never forget what an important, beloved, and special part of the universe you are.

You are born worthy–your worth is intertwined with your very being. Your concept of your own self-worthis thus reinforced by your actions. Each time you endeavor to appreciate yourself, treat yourself kindly, define your personal boundaries, be proactive in seeing that your needs are met, and broaden your horizons, you express your recognition of your innate value. During those periods when you have lost sight of your worth, you will likely feel mired in depression, insecurity, and a lack of confidence. You'll pursue a counterfeit worth based on judgment rather than the beauty that resides within. When you feel worthy, however, you will accept yourself without hesitation. It is your worth as an individual who is simultaneously interconnected with all living beings that allows you to be happy, confident, and motivated. Because your conception of your worth is not based on the fulfillment of expectations, you'll see your mistakes and failures as just another part of life's journey.

Human beings are very much like drops of water in an endless ocean. Our worth comes from our role as distinct individuals as well as our role as an integral part of something larger than ourselves. Simply awakening to this concept can help you rediscover the copious and awe-inspiring worth within each and every one of us."
It was the perfect reminder because I was feeling vulnerable for exerting my worth and my boundaries. My friend, Annie, is still challenging me to value my craft at a higher level. I am still working through that one.
GRATITUDE
These words led me to this last one (at the moment). I think they are all powerful in a way of self-realization, in what way may carry consciously or subconsciously, but what they made me feel is true sense of gratitude for these learned gifts. So on July 5th, as I began my next rotation around the sun, not knowing what the year ahead would hold for me, I took pause to write:
Gratitude is that feeling that fills your whole being with light. I have a daily ritual to focus on the things I am grateful for. As I reflect on today and the year ahead, there are so many things I truly appreciate.
The lessons I've learned either by the challenges I've faced or the relationships I've had.
The struggles that I've overcome. I am grateful that nothing has been given to me because I've learned to appreciate and work for what I have.
The love I've received and given.
The beauty that surrounds me and that I recognize and appreciate it.
This body and its ungracefullness, its curves, and its warmth…my smile that I choose to use to greet everyone I meet, my arms that I use to embrace, my lips that I use to share my truth and my love. May they never turn cold and harsh but always be warm and inviting.
The places I've traveled to and all the sights, tastes and feels these experiences have given me.
The people who know my quirkiness, introverted tendencies, my imperfections and love me still.
My emotion that reminds me that I'm an alive, feeling person—passion for all I want, laughter that can be recognized across the room, a heart that can be heavy from caring
I am grateful for a new day and the adventure found in a new year. ♥️
As I continue on my journey and learn from the teachers along the way, I'm building my vocabulary of words that really speak to the heart of me and my lessons. And while I still don't know what "my" word is, I am enjoying and understanding what it could be.
With light and love,
Dara Sophia