I hope this latest blog finds you surrounded by gifts: gifts of faith, wonder, joy and love. I am sitting here in my creativity chair (it's a really fab over-sized, cheetah print chair that because of it's age, I sink right into and it truly inspires me to write), looking at my Christmas Tree and all the ornaments and memories of Christmases' past, and thoughtfully pondering what a gift the past year has been to me and to the Atelier.
A few years ago, at Christmastime, I wrote about Washing the Feet of Others: No Greater Gift. The blog was about an unexpected gift that rocked me to my core. As children, we have that "one gift" memory that stands out over the rest. This was my adult memory. The gift made my heart so full of joy because it reminded me of a basic life lesson, being present. A few months before the same person gave me a book, The Go-Giver, by Bob Burg and John David Mann. It is a quick read, only 127 pages long, but it is truly impactful. Without giving the entire premise away, the book reminds me that our true value is determined by what we give more than what we take in payment. When we put others first, we create a "sphere of influence" and it has a boomerang effect, returning those gifts to you. We should not be afraid to receive because ultimately what you put out into the world will always be returned for you. I read the book often, but especially at this time of year when I'm trying to ground myself in the season of gift giving…to find the true meaning of giving (also another great reminder of this is the Littlest Angel by Bing Crosby, but make sure you have Klennex when you listen to this song). And then I thought,
"God doesn't give you the people you want, he gives you the people you need: to help you, to hurt you, to leave you, to love you and to make you the person you were meant to be." Unknown
I had SO many of these gifts in brief interactions, to deep relationships, in great joy and laughter, to deep pain, and in departures, to great love. If I hadn't pursued fashion, my travel may not have taken me to LA, Austin, New York and San Francisco in the same way. I wouldn't have been able to connect with incredibly talented and gorgeous women and men who also happen to be incredibly beautiful souls and are working on fulfilling their dreams while supporting mine and vice versa. I wouldn't have received the gift of adding NYFW to my own portfolio, and wouldn't have given the opportunity to those whose goal make it to NYFW. If I hadn't pursued fashion, I wouldn't have been able to highlight, on TV, the unique designers and indie retailers that ABQ has to offer. They who are the HEART of this city. If I hadn't pursued fashion, I wouldn't have learned how difficult retail is and running a business is. I wouldn't have been able to share that learning with an up-and-coming social enterprise, and wouldn't have had the nerve to apply for the Civic Accelerator to aid this non-profit scale, profitably. If I didn't pursue fashion, I wouldn't have been inspired to write about all I've learned, all the incredible opportunities given to me and people who have helped me, as well as the adversity and the challenges I faced. I wouldn't have inspired my children to follow their dreams and remind others that it's NEVER too late to follow yours.
What is preventing you from following your dream (P.S. I am a great torMENTOR to help you be accountable in achieving it)?

Last year, I wrote about visiting NYC for a day just before Christmas. I had it planned all out and gave careful consideration on what I would pack into this day. It ended up being a dream, but as I now think back on it, I wasn't supposed to experience it alone. As much as I love traveling solo, I once again needed to see the city through the eyes of someone who has never experienced it before. My gift to my children this year was to visit NYC during this crazed holiday time because the only time more magical to me is during Fashion Week in September. I want them to value what great learning travel brings. I also want them to understand the importance of collecting memories and not things. I needed that inspiration injection as I work on my AW18 collection. Boy, did all these things come to fruition. We ate, we walked, we shopped, but we really took in the sights and enjoyed each other's company (note: it wasn't all fun and games, we did have Cranky McCrankypants moments, but luckily snapped out of it). My son was able to see his first Broadway show. I think before that moment he hadn't solidified the possibility of being on a stage at that level. Now he has a goal of two years to pursue an internship on Broadway. My daughter, who had a rough semester balancing work, school and some intense obstacles thrown her way, was able to finally relax and spend some time at the Guggenheim and re-energize her creative soul. I know I say this repeatedly, but "New York City IS my soul" and as the quote goes:
"One belongs to New York instantly, one belongs to it as much in five minutes as on five years." Thomas Wolfe
Where is the place you feel most alive? You need to nurture that.
After New York, I traveled to Chicago for the final leg of the Civic Accelerator. As I mentioned before, this incredible 10-week journey has made the social enterprise I work for dig deeper, get uncomfortable, think big, make small bets, and at times fail in order to move forward. I thought this experience was going to be full of strategy and competition like the reality TV show contests. What I learned from this experience is that it was a game changing experience because of what we brought to the table--SOCIAL IMPACT. Each of the start ups were experiencing their own challenges. We were all vulnerable in revealing them and we found a community of authentic support, not competition. My biggest personal challenge for growth was being vulnerable, in order to ask for help and support and to create understanding as to why I find this work so important. I am always asked when I started sewing/designing. It is tied directly to the type of impact this social enterprise has on families. I know I will continue to check in with the cohort and will actually be showing Albuquerque to a few new friends soon. I have invited them to join me in NYC when Hopeless + Cause Atelier shows the SS19 line during NYFW.

Sometimes you need to be in that awful, uncomfortable but totally authentic place called vulnerability in order to get the real help you desire. If you are in that safe space, where people genuinely support you, don't be afraid--jump in with open arms.
It's funny. Through adversity, a deep love made its way into my life. This love challenges me to be the best me. It encourages me and reminds me to not be so hard on myself because life is a journey of constant learning. This love makes me smile from ear to ear and reminds me to laugh heartily. I am no longer afraid to speak up, share my insecurities, and set boundaries.
Don't be afraid to be you. As Dr Seuss so beautifully stated,
"Those that mind, don't matter and those that matter, don't mind."
As I look forward to the upcoming year, I know there are a few obstacles I need to conquer but I am excited by the possibilities both professionally and personally. I will be open to receiving the gifts dreaming big, working hard, overcoming adversity and living la vita e un dono! Thank you for all of you who have come into my path—you are woven into my life's fabric—those who provided support, understanding and love, provided lessons I needed to be my authentic self, provided opportunities for growth and especially those that made me smile and laugh. I hope that in some way lightened your life or your load, or showed you there's a big life out there for the taking.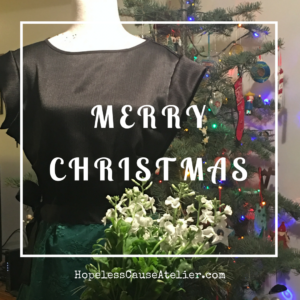 With light and love,
Dara Sophia
PS if you read along my Ms. Adventures, we did get together again as family late on my mom's birthday to watch Star Wars, The Last Jedi. And, what the heck?!? I wasn't expecting that ending, but loved that we actually stayed up past 9pm and got to see it with my son and brother's family on my mom's birthday.