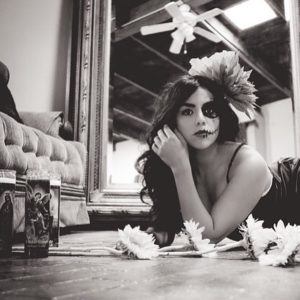 Life asked death, "why do they love me & hate you." Death answered, "you're a beautiful lie & I'm a painful truth."
She lived.
I have this thing, where on my birthday whomever I'm celebrating with, I share my favorite memory of them. Its roots are found in dinner parties I hosted. They started in June 2013 and even though the gossip-y people in attendance thought I hosted the party was because I was—A. getting divorced, 2. pregnant, III. leaving the state or cuatro. because I got a new job—at the time, it wasn't any of these options. It was a way for me to bring together a small group of friends for fabulous food and real conversation and sometimes WAY too much wine. There were always questions I posed and mobile phones were put away or the rule was you had to pay. Most of the time the group would gang up on me and make me talk about my favorite memory of each attendee. It continued over the course of several more dinners and finally morphed into my birthday celebrations.
This year was no different. I invited family and friends to get together at my favorite Casbahs in Albuquerque as we sat around noshed, talked and sipped cocktails, I took the time to share with the group how I met each of the people in attendance and my favorite memory of each. As I ended my tales, I was interrupted by one of my best friends, Lynella, who insisted on sharing her favorite memory. It was from our eighth grade year, the first day I met her, and her first day at a new school after moving in with her uncle and aunt. She stepped onto the bus, anxious about this new adventure looking for an open seat. She said I asked her if she'd like to sit with me. She said she felt welcomed. And honestly, I hadn't remembered that moment.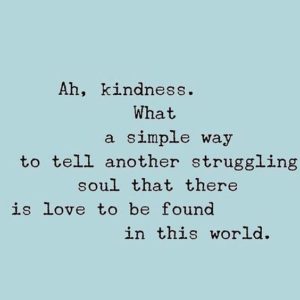 I know I tend to act in the same way that I would want to be treated (I am so socially awkward and anxious, that I don't ever want anyone to feel that way, so I always try to make them feel welcome and understand that they do belong). And, I'm sure at times to the point of being annoying. From that evening, with so much laughter, hugs, sunflowers, love and all my favorite things, this was the moment that lingered. If you've been reading along you may have recalled another one of my best friends, Angela, telling me on my birthday the year before, that my home, while small (and sometimes embarrassing to me), was her refuge. I understand why after 30+ years, they are SO significant in who I am and try to be. These women are woven into my very fiber.
"Wish I could, I could've said goodbye
I would've said what I wanted to
Maybe even cried for you
If I knew it would be the last time
I would've broke my heart in two
Tryin' to save a part of you

Don't wanna feel another touch
Don't wanna start another fire
Don't wanna know another kiss
No other name falling off my lips
Don't wanna give my heart away
To another stranger
Or let another day begin
Won't even let the sunlight in" – I'll Never Love Again, Lady Gaga
Music fuels my life. When I find a song I love, it's on repeat. The lyrics, the music, the melody, the beat…it all resonates to me. I am a fan to almost all music, except when it comes to country music. I just can't. People over the course of my life have tried to get me into it—the crossover songs, the upbeat party songs, the moving songs and yet when I listen to it I want to crawl out of my skin. I tease people all the time that my life is a country song–why would I want to listen to it?!?  The only time I listened to the genre and more specifically two songs, occurred when my mom died and then the following year when my grandpo died. I guess I listen to music to empower, inspire or help me move through life and country gets me stuck in a heavy mire of depressing thoughts that I can't pull myself through.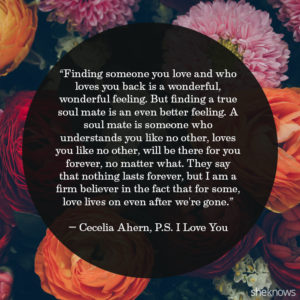 Before I reached the age of 25, I had already written two obituaries. The first for my mom, I was twenty-two. Then when I was 24, my grandma asked that I write the one for my grandpo (my mom died 2 weeks before my 23rd birthday and my grandpo 2 weeks after my 24th birthday). I honored, but it wasn't an easy task. I wanted to make sure whomever read or heard what I wrote and said, could see the incredible humans I knew them to be.
"I heard you die twice, once when they bury you in the grave
And the second time is the last time that somebody mentions your name
So when I leave here on this earth, did I take more than I gave?
Did I look out for the people or did I do it all for fame?" – Glorious, Macklemore
As All Saints Day and All Souls Day approached, I couldn't help think about my own life and mortality. Not in a sad or morbid way. I know I will die one day and I honestly hope I don't know when. And not so much my legacy, because I know you only play a small role in that (it is really those who know or are inspired by you to carry that on). You can leave many things behind, but real question is, "what are you doing while you're here?" YODO! It's not, You Only Live Once (OR Yoda, I know, I'm a Star Wars geek too, but be serious please). You live every day. Really, it's the fact that—-You Only Die Once!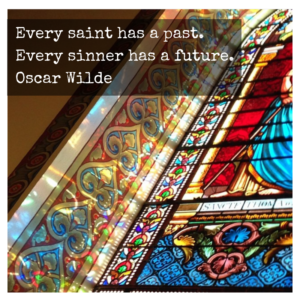 I learned an incredible life lesson when my mom died and earlier this year when my Jennifer died. When my mom died, I learned to live life to the fullest. It is short. In the majority of cases of life, you won't know when it's your time to go. Seize every opportunity. Carpe Diem! Live with no regrets (not regerts). Take a chance. If it works—gold star. If it doesn't—life lesson and fabulous blog post (or at least I think so). If you don't like your life—change it. Made mistakes? Learn from them and teach others your life lessons. With Jennifer, I learned to make time. I will never pass up an opportunity to spend time with those I love and be present in that moment. Meet new people. Ask questions, find common ground, find difference, find out what they love and laugh, cry, do yoga together (or whatever floats your boat). If you have a spat and this person is important in your life, forgive. And as much as I HATE photos of myself, I will take them. The last photo I had with Jennifer and I was in 2015, I had plenty of her solo after, but none of us together. While I may not post them for the world to see, know if I ask to take a photo with you it's because I want to keep it close to me. And if I ask for a retake, it's only because I have a Chandler smile. But seriously, there is nothing more important in this life than the REAL relationships we forge.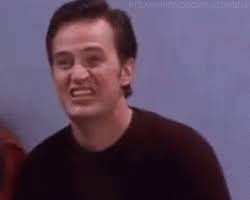 A few years ago, I wrote a list of items I hoped to accomplish within my life. I guess you could call it my bucket list but I called it life goals (and through the course of my life they will change or be added to):
Go to Fashion Week in NYC – (spectator 9/13, 2/14, 2/15, 2/16, 2/17, 9/17 & SHOWED MY CLOTHING LINE 9/17 and 2/17)
Climb a mountain (every time I go to the Romero Ranch but also, La Luz—keep in mind I almost fell off the side of the mountain at age 16…so I think I'm done with this goal)
Visit the former summer palace of the Czars
Pray in the Mosque at Cordoba (darn Spanish Mysticism class)
Sing Ave Maria (and NOT have ears bleed or dogs come running)
Look great naked before the age of 40. Did you really think I was going to show it here to prove it?? Not. That. Bold. (But I did and had someone tell me "I did" though, so, thanks). Adding to this…I want to visit the French Rivera and do as the French do
Drive a mustang (when you show someone respect and kindness, you are sometimes gifted things—you can read about it HERE and it was RED HOT).
Do something good for someone without them knowing it was me (still working on this every single day)
Run a half marathon (I ran a 5k and I'm good…remember, not graceful, short legs with a booty, boobs and small nose…I'll stick to running in intervals and yoga. Sometimes it's good to change your mind on goals)
Witness God's gift in everything (AT EVERY OPPORTUNITY including beautiful souls)
Write a novel (okay, so I need some ego stroking on this one, because really, would you read it?!?)
Go to Red Rock Amphitheater for a concert (I did to see my Sia and the weather was crazy, it was my mom's memorial, my marriage was on it's last few month's and it was….. absolutely AMAZING <I loathe that word but it was>). However, I am happy to achieve this goal over and over again and any outdoor venue where the music caresses your ears and the scenery moves you in the way music should be heard). Listen for yourself.

Attend a World Cup Game….so the next World Cup is in Dubai (who wants to join me)…OR I can plan my alternate: Fashion, Futbol and Food tour of Europe (ahem, again who's with me)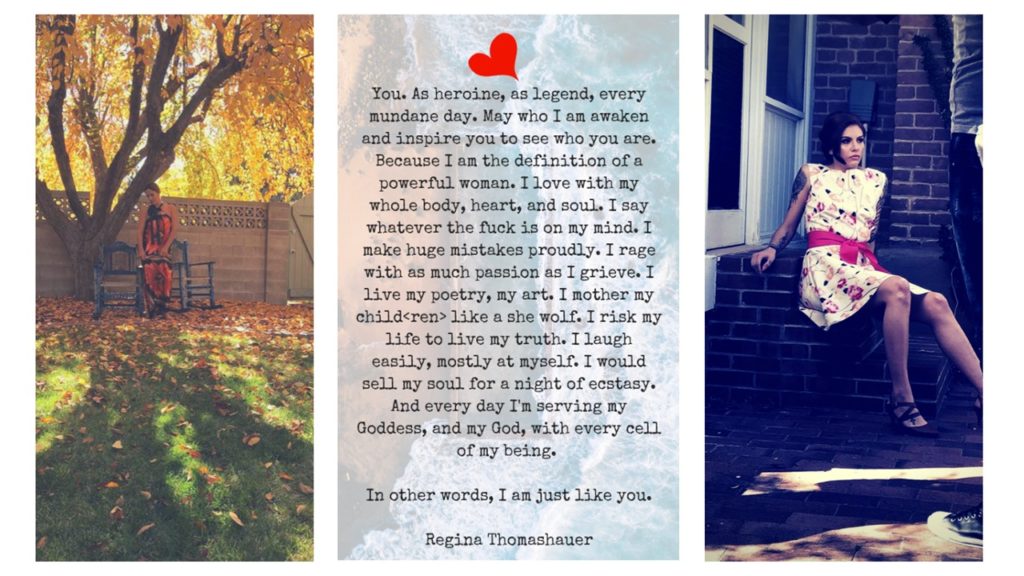 Autumn is the time of year that we think about this transformation before the cold reality of winter sets in, death in it's most seasonal state. The summer leaves change and fall. Last weekend, I saw that it was finally going to be a beautiful fall weekend and totally took advantage of it. I am fortunate that I not only get to work for a phenomenal organization but also get to work at a beautifully inspiring building, so I asked our CEO if I could use the space for a fashion shoot. She kindly obliged. I sent out the call and had a great response. In case you couldn't tell from prior posts, I LOVE fall in Albuquerque. The contrast in color, the golden fall sun against the crisp blue sky, and when the weather plays nicely it is heavenly. I am salivating, waiting for my friend, the incredible photographer and model, Sofi Jaureguiberry (featured: NYFW, Vogue, GQ and this coming year Cocoa Rocha model camp) to share the photos, but until then HERE are some of my favorite from the handy dandy iPhone (thank you: Models: Crystal Ortiz, Chantelle Wagner and Beauty Team: Amanda Serafin and Ramiro Cardenas, Location: Prosperity Works).
I strike out and step up to bat again.
I design the life I want to live.
I write the story I want to leave.
I hope those who loved me will say, "She lived."
With light and love,
Dara Sophia