I don't normally like to re-gift, however I recently stumbled upon a few posts that I enjoyed reading again and thought it would be fun to see if they still remained true enough to share. In 2013, I took to Facebook just before Thanksgiving through mid-December and wrote small posts about the things I treasured and some were specifically for this time of year. As I re-read them, I realized as much as life has changed, yet they still remained true. I hope you enjoy them and I'd love to hear about your favorite things too!
November 25, 2013 – Today is the first day of one of my favorite weeks of the year…Thanksgiving. I love to cook (although, lately, my family would say…you do what?). I'm excited to make green chile mashed potatoes, turkey, brie en croute and a new sweet potato recipe (not mushy baby food type, thanks Evangeline) to take to my grandma's. I love that Thanksgiving is casual and we not only watch football but go out and play a game of flag (I grew up with a lot of boys)..then the Christmas movies start, kids start making their wish lists and I start on my Christmas cards. Don't get me wrong, I am a BIG fan of Christmas. I just feel that sometimes there is a lot of pressure around Christmas like that first date and trying to make a good impression, while Thanksgiving is an old friend that loves you even if you ate more than your share of the turkey. Have an amazing week all! – 2018 – This year I incorporated Friendsgiving and my Cati spent the night on Wednesday. We watched movies, we ate, but we didn't snuggle because she was congested. LOL…however, this was TOTALLY me with my minis:
December 1, 2013 – These are a few of my favorite things: Christmas movies – I try to watch one a day. Today I got to two, Surviving Christmas and Four Christmases. Obviously more of a comical day. – 2018 – P.S. I don't watch Christmas movies before Thanksgiving, except that I did see the Grinch in the movie theaters. On Thanksgiving I watched, Love Actually, which I know will be the first of a couple of times. I'm also hosting a group viewing of It's a Wonderful Life, let me know if you'd like to join in.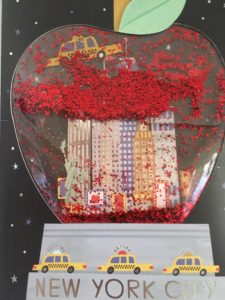 December 2, 2013 – A few of my favorite things: sending and receiving cards, Christmas, Hannukah, thank you, etc…I get way too much junk mail and bills :(. I love when I go to the mailbox and have a card waiting for me. Don't hand them out, put a stamp on it and mail it people. And if you looking for some funky ones…check out these cool ones my cousin, Will, makes. – 2018 I don't think my cousin is still creating cards, but you should definitely support a local artist or use photos from the past year. I love seeing what friends and family members are up to. AND the only thing that compares, is receiving an international magazine that features your designs (the personalized card from family and friends and magazine run neck-and-neck by the way).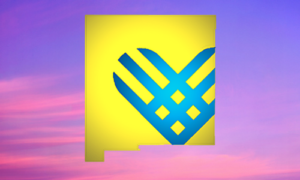 December 3, 2013 – A few of my favorite things: giving! What is the holiday season without giving? "The true measure of a man is how he treats someone who can do him absolutely no good." ~Samuel Johnson
Today is Giving Tuesday. What about giving 365 and giving to someone who can't return it, but maybe someday can pay it forward? I love donating my change to the Salvation Army just to hear the bell ring, buying the person behind me in the Starbucks line a drink or giving time "to teach someone to fish." We all have gifts to share. – 2018 – Mark Your Calendars for Tuesday, November 27, 2018. If you need suggestions on worthy organizations to give to, I've got a few of my favorites that I'll be happy to share.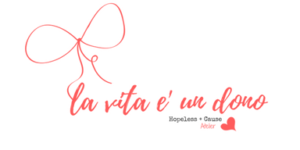 December 4, 2013 – A few of my favorite things: bows (anyone who knows me already knows this)!
I love dainty bows and have worn them for important events (think my 40 under 40 French Connection dress). My friends even gifted a sweet Tiffany bracelet for my last birthday.
But here's real reason why…bow's are a reminder that la vita è un dono or life is a gift.
Think Uncle Billy in It's a Wonderful Life tying bows on his fingers to not forget things. Although it didn't work well for him I think bows serve as great reminder to enjoy life. So, tie one on or even better untie one and enjoy life to the fullest. – 2018 I still love bows and have been blessed to receive them from my dear Roby on his travels. You'll most likely find me wearing one for an important event. I constantly remind myself what a gift life is.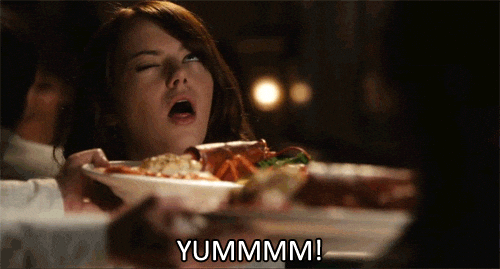 December 5, 2018 – A few of my favorite things: limited edition holiday items. Yes, I'm a sucker for peppermint, gingerbread, egg nog…yada yada yada…items, even the McRib (don't judge!).
The anticipation, the fleeting opportunity to enjoy something that's season specific. One of my favorites is Iced Wine shower jelly. It's like heaven in a tub (has anyone been to lush lately–is it available this year?). I know my family appreciates when I make Baklava. I don't normally make it any other time because it's quite time consuming and I want to build anticipation (maybe even a little desire) around it. 
It's like a loved one visiting for a weekend. The excitement until the day arrives and then enjoying every minute while they're in your presence. So enjoy your peppermint mocha with whip while it is available especially with the snow (because we all know that is a limited edition event too). – 2018 these still remain true. I haven't had a McRib yet…you have to build up for that one.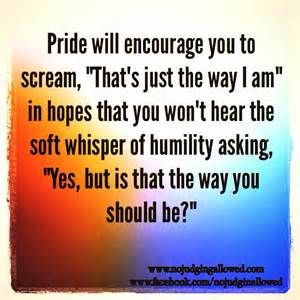 December 6, 2013 – A few of my favorite things: humility. Humility by no means is a bad thing. I see it more like this, "Humility is not thinking less of yourself. It's thinking of yourself less." C S Lewis.
And don't get me wrong, I'm a huge fan of bad asses! However, those bad asses aren't boastful or arrogant. They typically fly under the radar and their impact speaks for itself. They are passionate about what they do and don't keep their skills, knowledge, talents, etc to themselves. They know the power they have to change another's life and they do it without regard for recognition or notoriety.
To me, leaders serve others and treat others with dignity and respect always. "Great peacemakers are all people of integrity, of honesty, but humility." Nelson Mandela – 2018 I think this is more important today than 5 years ago. In the age of ego and boasting without thinking about what damage we can do before we speak, a little humility or maybe sitting back and listening to each other would be a wonderful gift.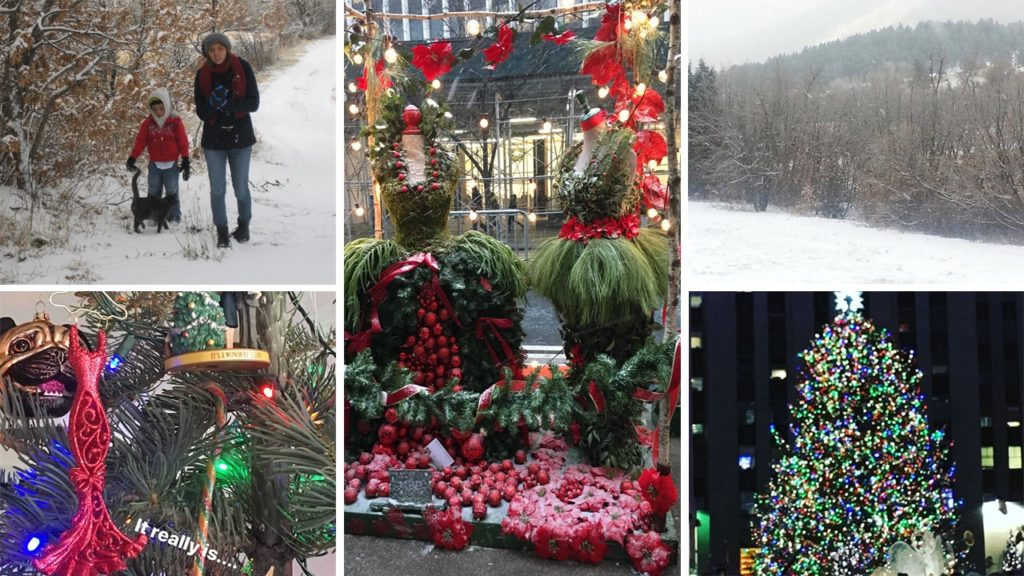 Demember 7, 2013 – A few of my favorite things: the Christmas Tree.
There are two strong opinions on that front–the freshly cut tree or the artificial one. I am pro-freshly cut. I love the smell of freshly cut pine. I love sturdiness and longevity of the tree from Northern NM (they support the heaviest of ornaments with ease). But what I love most of all, is the annual trip that occurs to pick out my imperfect tree.
Every year, my family designates the first weekend in December to travel to our family ranch in Mora to pick out trees. It's cold, it's wet, and it's an absolutely beautiful setting to get you in the spirit of the season.
Unfortunately, this year I wasn't able to go, but look at this view sent to me from this morning's outing (I'm just waiting for the horse drawn sleigh full of carolers to gallop across the photo). So the thought for today is simply this, enjoy the beauty that surrounds you! – 2018 I'm hoping the group will be going next weekend. I don't know if I'll be traveling with them, but I am excited and grateful to see what they will be bringing back. I may have a photo or two on my Instastory and there's always homage to dress and design on it with my kiddos hand crafted ornaments they made years ago.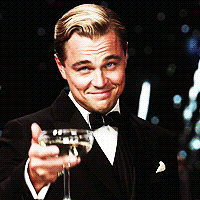 December 8, 2018 – A few of my favorite things: bubbles!
"You got me poppin' champagne…" Nothing says "celebrate" to me more than the sound of a cork popping, the effervescent bubbles tickling your nose or the sparkle of the crystal glass it's poured into. I received a special bottle for my last birthday (I think I need to have milestone birthdays every year) and it was so much fun to share it. But since I don't have that kind of budget, I'll stick to my favorite Bellissimo, sparkling wine, by St. Clair. I know there are some of you that prefer Gruet which is fine, but I'm a sweet girl and I prefer the Demi Sec versions. Plus, while you're there you can pick up the Mimosa for the next day. 🙂
What's life about, if not to celebrate?
"We drank a toast to innocence. We drank a toast to now. We drank a toast to time. Reliving in our eloquence. Another 'auld lang syne'…." Dan Folgelberg – 2018 (WOW, I forgot how much I love that song) I truly believe life is a gift, so I believe in celebrating and I tend to make those celebrating with me sign the cork as a keepsake.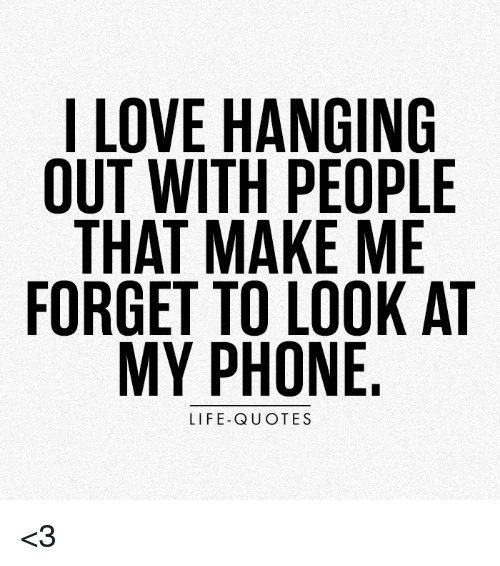 December 9, 2013 – A few of my favorite things: conversation…stop rolling your eyes and thinking, "get off of Facebook then." Really who am I going to have a conversation with at 5am (remember, I'm not a morning person).
On a recent trip to Northern California, I had the opportunity to catch up with a friend over lunch. Afterwards I ran around Union Center trying to get some shopping done until it was time to catch the ferry to Oakland. Since it was my first time riding the ferry I reached out to the woman in front of me for her advice. Our conversation continued on throughout the ride. At one point in time, she did notice how everyone was looking at their electronic devices or had their earbuds in. Has the art of a face to face conversation been lost?
I know I'm guilty of my phone or computer monopolizing my time…especially since I've become responsible for the boutique's social media.
Whereas a social event or gala provides the opportunity for an introduction. I love the intimate time of meeting over coffee, lunch, drinks or dinner. And at home it has been a tradition for our family to sit down at the dining room table and talk about our day. To get the conversation going, we ask for daily high and low points (totally borrowed from the Story of Us).
Enjoy time with others and if you want to catch up, let me know I'd love to hear what's happening with you. Have a fabulous week!! – 2018 oh how much has changed from 2013, I really value you conversations and have found it to be a big pet peeve if you are on your phone when you are with me. Put the phone away, let's have a little human interaction.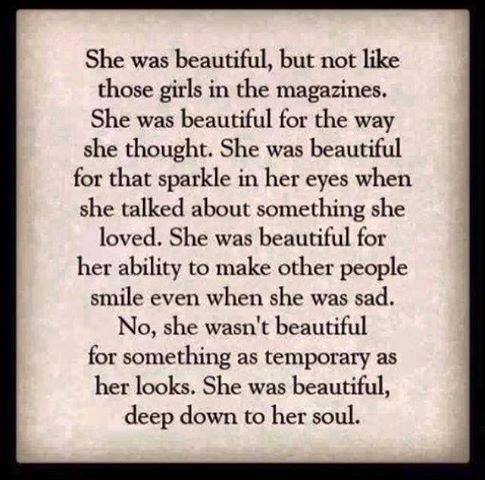 December 10, 2018 – A few of my favorite things: imperfect beauty.
In a world of airbrushed and unattainable beauty. I would like to reflect how much I love those who are real, vulnerable and okay with who they are. Watching the news this morning there was a piece on Jennifer Aniston and her awkward decade. Are you kidding me?!? Why as a society are we so ready to put some one up on a pedestal just so we can easily tear them down?
"I feel good, I walk alone
But then I trip upon myself and I fall
I, I stand up, and then I'm okay
But then you print that shit
That makes me want to scream" – Lady Gaga
We are all different and unique…and that's absolutely beautiful (P.S. this is not female-centric either the super sexiest guys are those that are vulnerable at times and real). – 2018 I copied the graphic I included with my original post, because I do believe this to be true. Give me a real soul not one crafted.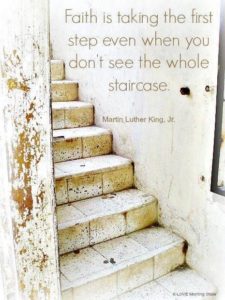 December 11, 2013 – A few if my favorite things: faith.
It is a strong gift to have and hold on to because I believe the trickster, called life, is to test your foundation of faith.
In the traditional sense I have faith in a greater power. This belief calms and empowers me. I am inspired by faithful people. "Be faithful in small things because it is in them that your strength lies." Mother Theresa.
The past year, however, has been a roller-coaster ride of tests. I have finally come to believe that "you can do all you can do" then put it out into the universe with faith. What happens may not be what you expect but will hopefully help you grow.  – 2018 if the past 5 years have taught me anything it's resiliency and that has been built through my faith. I am grateful for my gram, Cathy and Laurie who inspire me constantly with their faith. Thank you!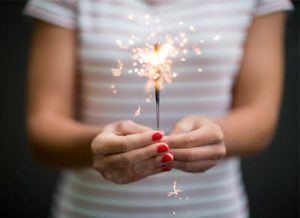 December 12, 2008 – A few of my favorite things: sparkly things (no, it's not what you think–I can't be trusted with jewelry, so I don't invest in the expensive stuff)!
I'm easily distracted by the twinkling city lights…"Those flashing lights come from everywhere. The way they hit…I just stop and stare". I have been known to whisper "Christmas lights" when driving through town this time of year (sorry, if you've driven with me). In fact, my neighbor has this super cool twinkling Eiffel Tower in her front yard that I totally covet (I need to ask her where she got it from–thinking uber cool window display). During the summer I sit out and enjoy the heavens shining above (and would now if it wasn't too cold). To me that is one of the most peaceful things to do after a long day.
But what's the best in my book, is the sparkle in someone's eyes or smile, especially when they see that someone special. It's amazing that something so simple as an act of acknowledgement, like a good morning greeting, can bring out that sparkle. I had the honor of serving a meal today with my wonderful colleagues on the MOVE Advisory Board. It's amazing how far a smile goes (and giving the guests a hard time for not eating salad :)).
"People are like stained-glass windows. They sparkle and shine when the sun is out, but when the darkness sets in, their true beauty is revealed only if there is a light from within." Elisabeth Kubler-Ross – 2018 I still love things that sparkle. In a way, it has a different meaning for me now, but I still believe in letting your light shine through.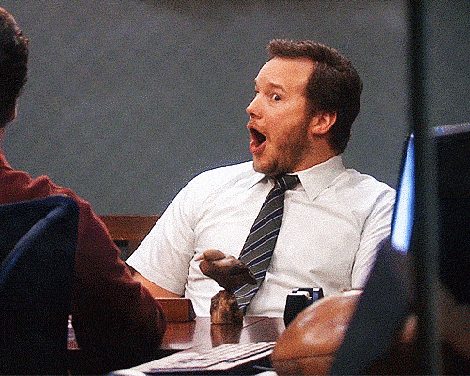 December 13, 2013 – A few of my favorite things: surprises (good ones only of course)!
It is amazing to me that people don't like them…well, maybe they don't have the patience for them. I think my love for them is rooted in the fact that as a kid I'll admit, I peeked at my Christmas presents one year. And I must say, that Christmas Eve SUCKED beyond belief because I knew what was in each package. So to this day, I won't open gifts early (and everyone hates that I do that). I will wait until my birthday or Christmas to open the gifts because I want to be surprised at what I find.
One of the best surprises was for my last birthday (wow, I must have another birthday like that). I can't remember another time that I was overwhelmed by emotion from the love I felt (I'd share all the photos but there were several when I bawled like a baby and I'm not not a pretty crier).
So I guess what I'm saying is I love to surprise people with "good things", let me have it and quit trying to guess the surprise. Instead be patient; it will be worth it! P.S. I won! – 2018 I still don't peek or open gifts early which annoys everyone, and while I've had more than my share of crappy surprises over the past couple of years, I still really love good surprises.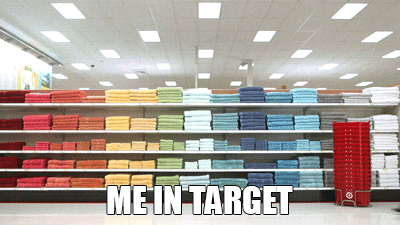 December 16, 2013 – A few of my favorite things: play!
"Life is a song – sing it. Life is a game – play it. Life is a challenge – meet it. Life is a dream – realize it. Life is a sacrifice – offer it. Life is love – enjoy it." Sai Baba
When was the last time you played a board game or an impromptu street ball game. I think as adults we forget that play is an important as work. Maybe if you incorporated a game of All Tangled Up (http://www.playworks.org/playbook/games/all-tangled), your meeting wouldn't be a snoozefest. I love playing games. We still get together over the holidays and play rummy or the latest board game that someone got for Christmas. We even had a marathon of Guitar Hero and Rock Band a few years ago….I'm feeling it might be Just Dance this year.
Sometimes I have to remember my body might not be as young as my heart (thinking Kickball 4 the Kids and pulled quads), but you'll still see me doing cartwheels on my downtime at golf tournaments and I hope you'll join me.
Who wants to play? – 2018 now I live right next to a golf course, so I'm cartwheeling ALL THE TIME. I also have no problem celebrating a walk or run with a stint on the swings. Did you know the only time I broke a bone (knock on wood) is when I was playing hide-n-seek with the kids?!? I think play is important for staying young.
December 17, 2013 – A few of my favorite things: music, singing and fantabulous lyrics!
Another bucket list item for me is to sing Ave Maria in all its grandeur…I think I sing with all the range of Mariah Carey, when in reality it is much more like the outtakes from American Idol. And yet, you'll find me singing along to my favorite song and in the past Christmas Caroling at the Hospice unit. There is something magical about music. It instantly gets me in the right mood…hypes me up, calms me down or makes me bawl like a baby (this is why I am not a fan of country).
I love a good lyric and you'll find my favorites posted all the time on my page. I will listen to a song over and over again to absorb what is being said to me…right now loving Art Pop by Lady Gaga
"Come to me, in all your glamour, and cruelty
Just do the thing that you do
And I'll undress you
Give it tight, sometimes the simplest move is right
The melody that you choose
Can rescue you?"
But give me a traditional Christmas song and I'm all over it. It reminds me of my childhood with my mom…and how she used to make my brother and I listen to "The Littlest Angel" by Bing Crosby when we were getting to out of hand with our Christmas presents–she always had a way of bringing us down to earth (and I think she enjoyed making us cry sometimes. LOL!).
So next time you see me singing, join in or cover your ears…maybe someone wants to take on the challenge of teaching me how to sing Ave Maria? – 2018 if you read this blog then you know it's true with all the lyrical quoting that happens here. LOL! I haven't started listening to Christmas music yet, so I'll have to come back and share the song of the season at a later date.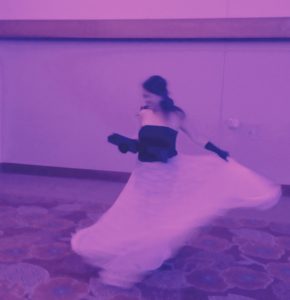 December 18, 2013 – A few of my favorite things: dressing up, dressing down…who am I kidding I love clothes!
I have learned that it's much more than the label or the visual appeal. I think there is a psychological connection to what we wear and try to convey through our clothing choices. We choose to look a certain way to convey thoughts, feelings and who we want people to see. Clothing connects us, think trends or to the extreme, gang members. Clothing can hide us. I know when on that rare occasion that I step foot into a gym, I wear the baggiest sweats and pull my hood on because I want absolutely no attention. Clothing can showcase our individuality. When you find that perfect dress, pair of shoes or outfit you radiate with joy (or at least I do) and when you don't the opposite can occur.
Remember every day is a fashion show and the world is your runway….now to figure out what to wear?!? – 2018 ummm, I don't think I really need to address this anymore. If you know me, you know that this is STILL one of my favorite things.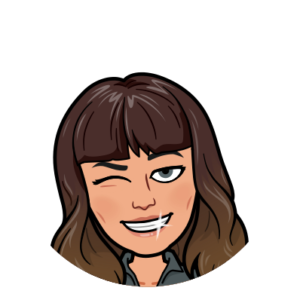 December 19, 2013 – A few of my favorite things: really enjoying the simplicity of things.
Because I want things to be perfect, I sometimes get wrapped up in the minutiae. I need to remember it's not always about the destination but more importantly the journey…
Enjoying a hug (really good ones that you feel deep in your soul), a smile (it's my favorite–and when a stranger tells you yours makes them stutter that encourages you to smile bigger and brighter), a toast (to life, to health, to prosperity, to birthdays, to whatever the occasion may be) and action words (how MERRY makes me feel or how CORE makes me react).
"So, let go, let go
Jump in
Oh well, what you waiting for?
It's all right
'Cause there's beauty in the breakdown
So, let go, let go
Just get in
Oh, it's so amazing here
It's all right
'cause there's beauty in the breakdown" – Frou Frou
Thanks for the reminder – 2018 smiling is STILL my favorite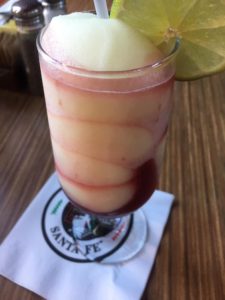 December 22, 2013 – A few of my favorite things: traditions.
Isn't this the perfect time of year to share yours and make new ones?!? Today is my mama's birthday. After she died, her friends decided that we should get together to celebrate her at the Frontier…they have a quirky sense of humor (knowing how much she hated it). It has been 17 years that we've been getting together.
After breakfast, I invited my nephew and niece over to bake. I love that they look forward to it every year. We made a few batches of cookies and ate about half of them.
This week holds one of my favorite traditions~Christmas at my grandma's. It starts Christmas Eve with mass, then off to my gram's where we watch many hours of a Christmas Story, nap and wait from some of the family to come back from midnight mass. After that the festivities begin. Gifts are opened, food is shared and we are up until the wee hours of the morning. Christmas Day is filled with family, food and games (there's also a nap or two).
I love holiday traditions…and making new ones! What are your fav ones? – 2018 Frontier was not her favorite but Tomasita's was…we also celebrate her birthday there. 
This holiday season, may you reflect on a few of your favorite things and really indulge in them. I think the only thing I would add is a sense of wonder that builds into curiosity that grows to adventure. I am excited for the adventures ahead and that I will always have a sense of wonder to learn about myself and the world around me.
I hope you've enjoyed a few of my favorite things.
With light and love,
Dara Sophia